The Indian Railways seems to be on a quick-service spree. The ministry has, time and again, proved that it takes its job seriously. Whether it was sending food to hungry students or helping parents locate their minor daughter who eloped from home, railway minister Suresh Prabhu definitely deserves credit for turning the largest government organisation into the most reliable one.
One such incident happened with 25-year-old Udit Rajpara, who was travelling in the Mumbai-Ahmedabad double decker train, from Mumbai. The window of the seat he was sitting on was dirty and he couldn't see through it. So, he captured it in a photograph and posted it on Twitter, along with tagging Railway Minister Suresh Prabhu and the Divisional Railway Manager of Central Mumbai.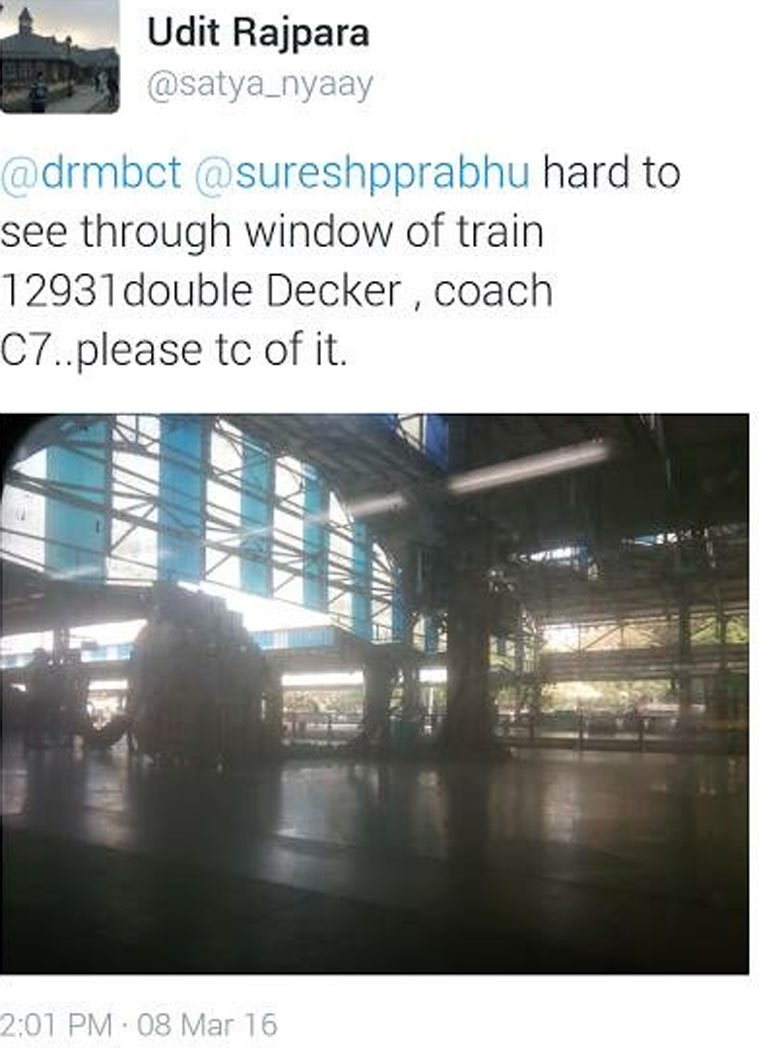 Much to his surprise, Railway Ministry sprung into action immediately after his tweet. Within a few minutes, the Mumbai Division of Western Railways replied to his tweet expressing regret over the inconvenience. It said that his problem will be looked into at Valsad station, the next stop, as it was not possible to clean the window in a moving train.    
As Udit Rajpara told the Indian Express, "However, within a few minutes, three people from train staff came to him and spoke to him. The next station was Vapi and before we could reach Valsad – his destination, the window was cleaned at Vapi. Eventually, after each and every station post Vapi, a team of 3-4 people along with supervisor were ready at all stations to clean the window. I was impressed by this prompt action. The supervisor at every station politely asked me if I needed any other assistance," 
Keep up the good work, Indian Railways!
H/T: indianexpress.com
Feature image used for representational purpose only.