While one section of the society in India celebrates same sex marriages being legalised in the USA, there is a vast majority of women who are still deprived of choice even when its about their own wedding.
This map has been generated from the data obtained from a study conducted in 2008.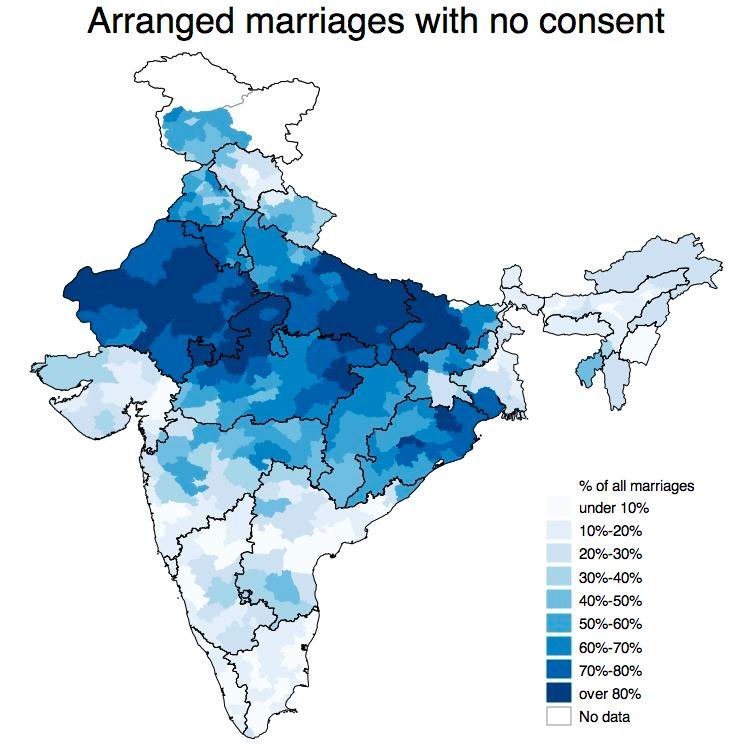 It points out that 35% of all married women surveyed, said that they had no say in their marriage.
While another 23% admitted that they had "some say" in the matter, 37% cases had marriages arranged jointly by parents and daughter.
Only a meagre 5% of Indian women said that they chose their partner independently.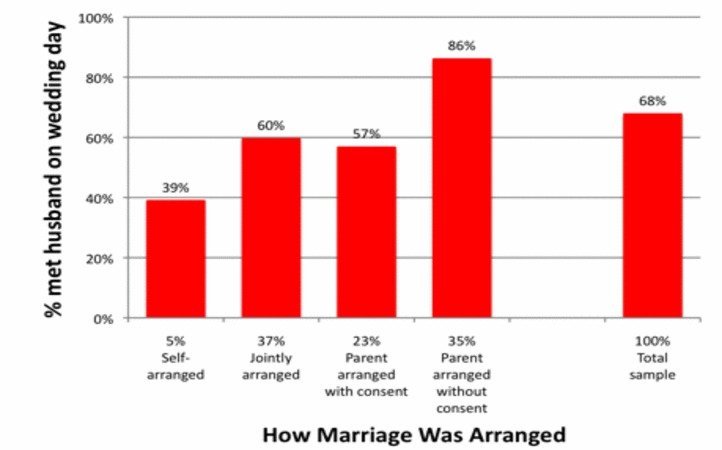 The union considered sacred in India is usually decided by parents and many couples meet each other on their wedding day. So while we talk of women's empowerment, this is the harsh reality our society is faced with.
While the campaign for ensuring right to consent for women gains momentum, consent is denied to numerous women in life's most important decision.