Back in June, India held a trilateral naval exercise along with USA and Japan, close to the South China Sea. And now, the Indian and US armies are coming together for a joint military exercise called Yudh Abhyas 2016 where they will be exchanging valuable information and knowledge on defense skills, tactics and weaponry. 
The exercise is taking place in Uttarakhand, with over 450 soldiers from both the countries participating. Apart from classroom sessions to learn defense skills, they will also be sharing technical information about weaponry used by both armies. The soldiers participated in activities like rappelling, jungle-lane shooting, and aimed at targets at shooting range.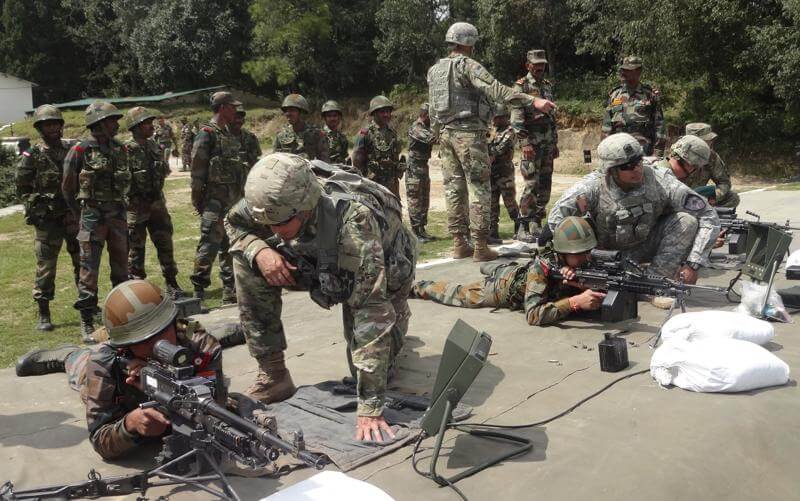 The curriculum starts with both armies getting familiar with the other's weapons, tactical skills and organisational skills. And then there learning is put to test in tactical exercises such as battle drills. 
The exercise is aimed at simulating a scenario where both nations were working together to counter insurgency and terrorism in mountainous terrain under UN charter, IANS reported. 
"The training will culminate with a final validation exercise in which troops of both countries will jointly carry out an operation against terrorists in a fictitious but realistic setting," an official statement said.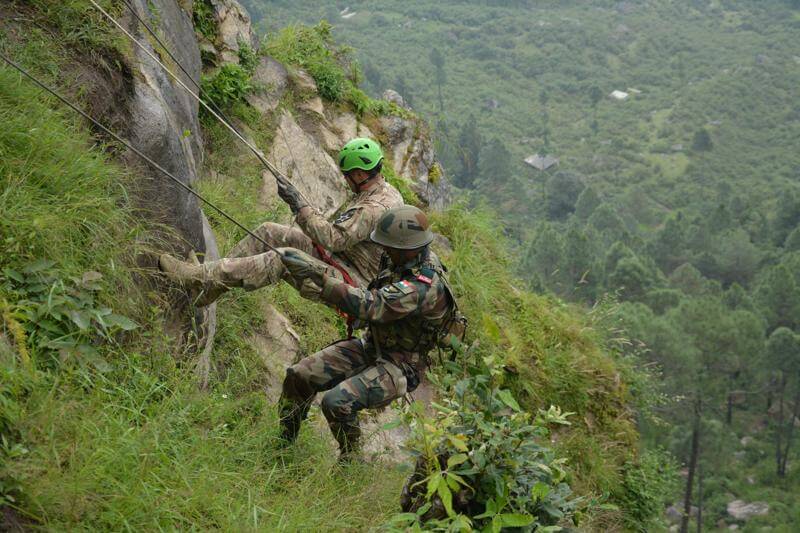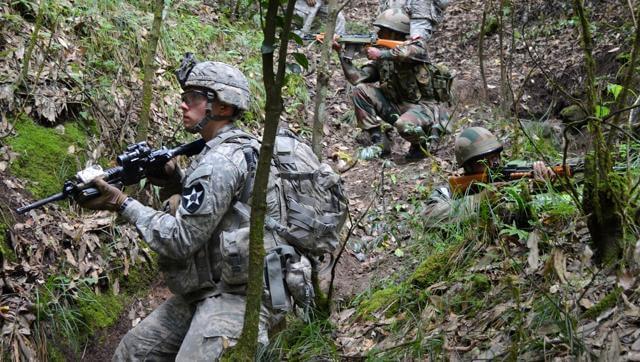 This isn't the first time the two armies have come together for a joint defense training. Yudh Abhyas started in 2004 and this is its 12th edition. The exercise took place at the Joint Base Lewis McChord in the US last year.