The year was 1902. A young man in his 20's had come to Baroda (now Vadodra) and had left everybody astounded by lifting a piece of stone. Nobody had seen anything like that before. Nobody has seen anything like that till date.
'What's so extraordinary about that?' you ask.
Nothing. Only, the stone weighed more than 1,200 kg.
Not 120 kg, but 1,200 kg.
The young man was Ghulam Muhammad, known to the world as 'Gama Pehalwan'.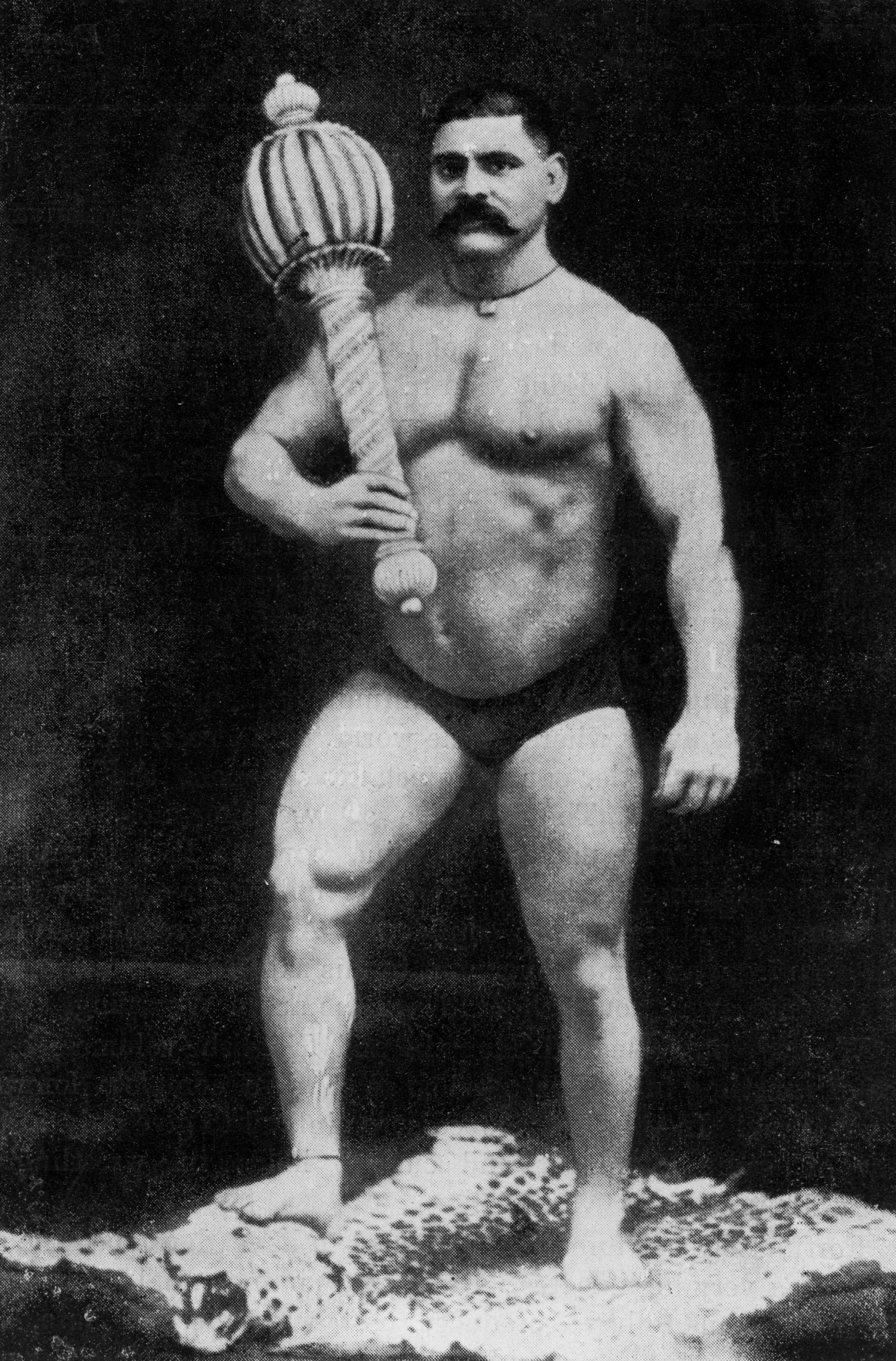 That piece of stone has now been put on display at Baroda Museum in Sayajibaug and stands proof to Gama Pehalwan's strength. A strength that came from a daily diet of 20 litres of milk, half a kilogram of pure butter, 4 kilograms of fruits and lots of 'yakhni' (a nutritious broth of boneless mutton.)
A strength, that went on to inspire martial arts legend Bruce Lee. 
While the world looks up to Bruce Lee when it comes to strength and training, it was Gama Pehalwan whom Bruce used to look up to in order to better his training.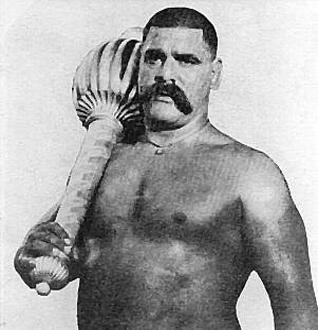 Gama Pehalwan's training involved 5,000 squats and 3,000 push-ups everyday.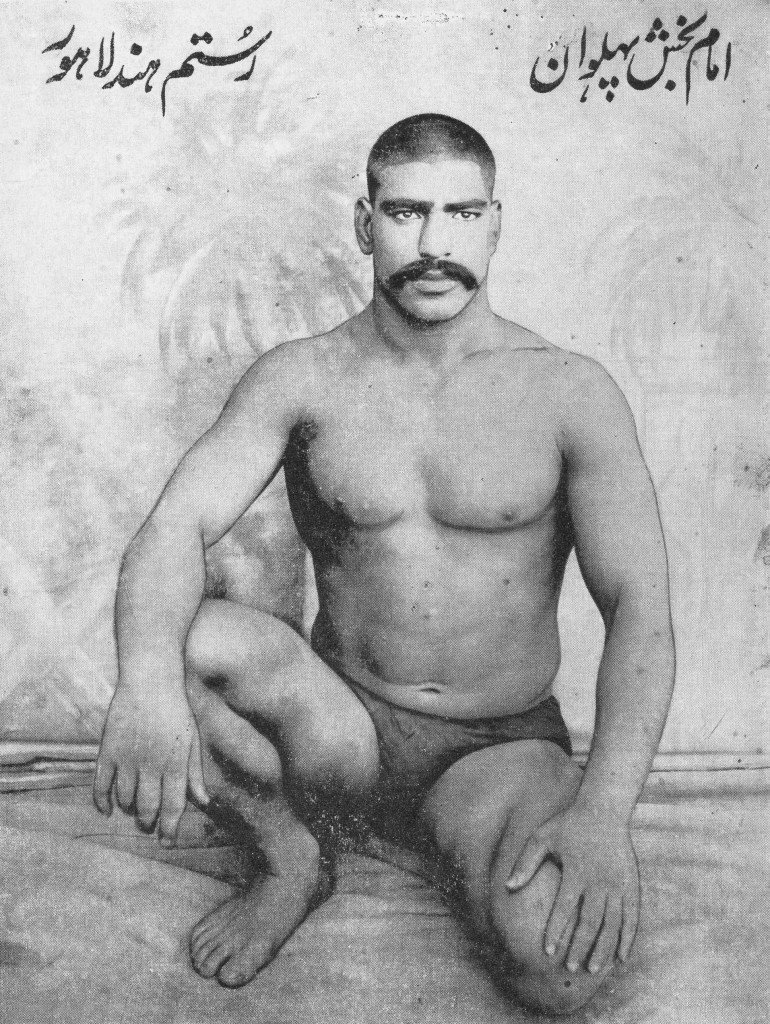 Born in 1878, Gama made his athletic debut when he entered a strongman competition in Jodhpur.
Gama finished amongst the top 15. No mean feat considering the fact that the competition had more than 400 professional wrestlers in attendance.
Also, Gama was only 10 years old at the time.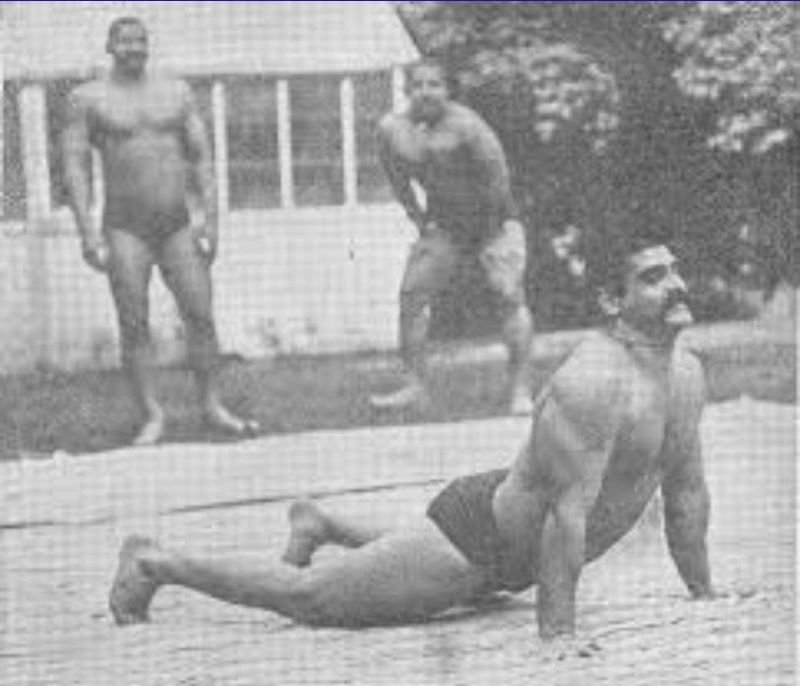 His performance greatly impressed the Maharaja of Jodhpur.
But his real turn at stardom came when he turned 17 (some say he was 19) and challenged the then Rustam-e-Hind (Indian wrestling champion) Raheem Bakhsh Sultaniwala .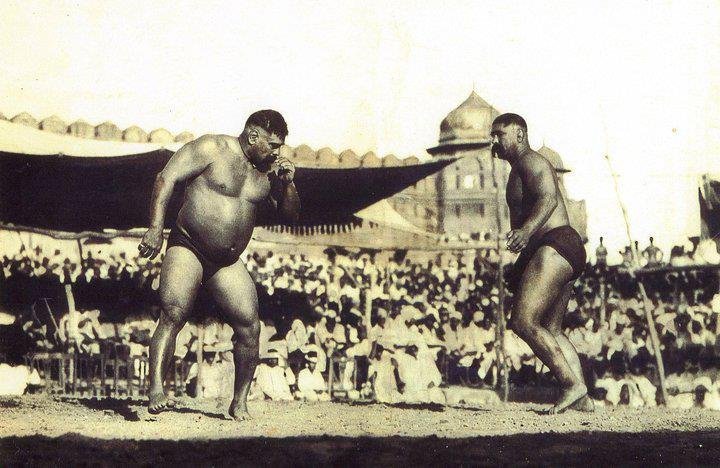 Towering at 7 feet tall, Raheem was an experienced champion with an impressive career run. Gama, on the other hand, was a 5 feet 7 inche tall amateur trying to make it big in the wrestling world.
Yet, Gama shocked everyone when he managed to end the match in a draw. But fate would once again pit these two wrestling giants against each other.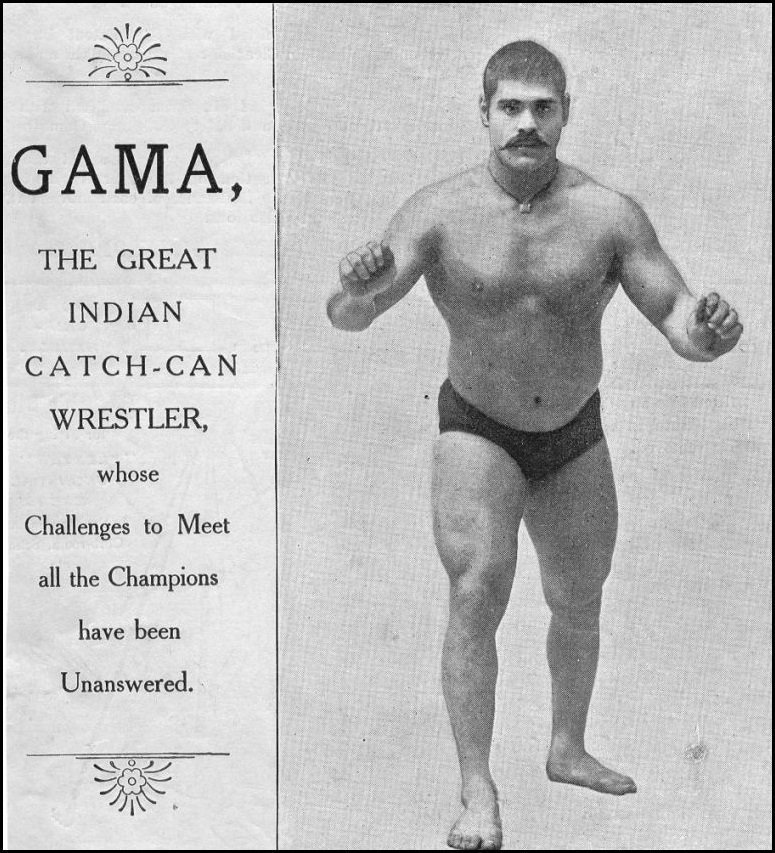 Gama then traveled to England to challenge western wrestlers. In London, Gama threw an open challenge that he could defeat any 3 wrestlers under 30 minutes regardless of their weight division.
However, nobody dared to take the challenge.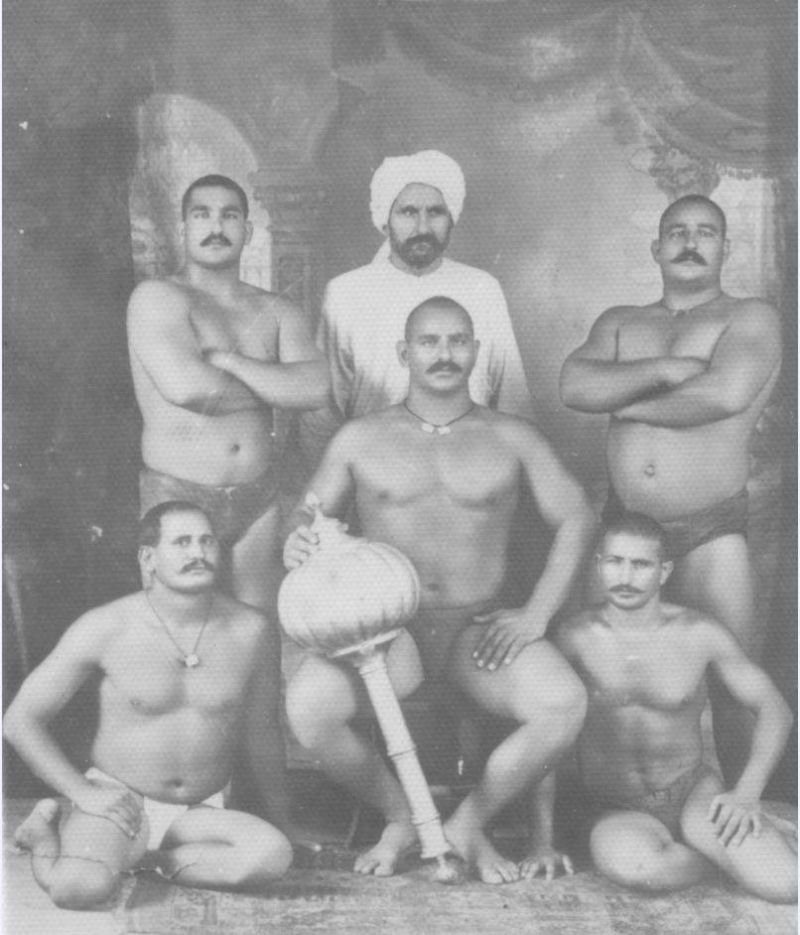 That's when Gama challenged 2 times World Heavyweight Champion Stanislaus Zbyszko and World Heavyweight Freestyle Champion Frank Gotch saying that if he's unable to defeat them, he'd pay them the prize money & go home.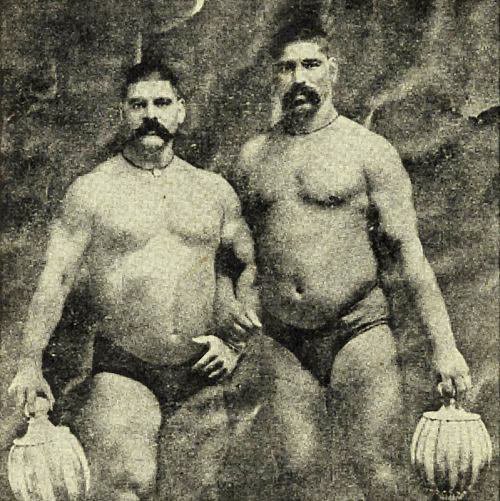 During their first bout, Zbyszko spent most of his time running away & defending himself from Gama. The match ended in a draw.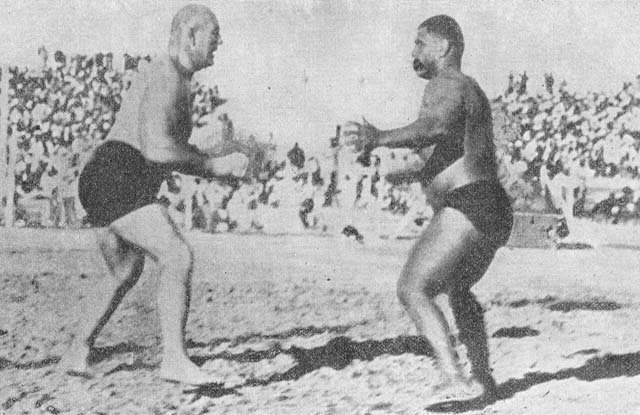 The date for one more fight was fixed but Zbyszko didn't turn up. Gama was declared the winner by default.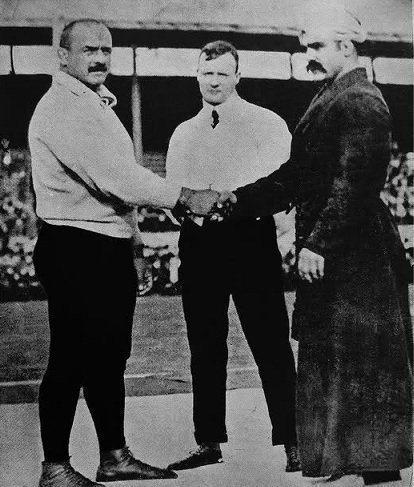 Gama then returned to India and faced Rustam-e-Hind Raheem Bakhsh one more time. And this time, the match wasn't a draw.
This time, Gama won.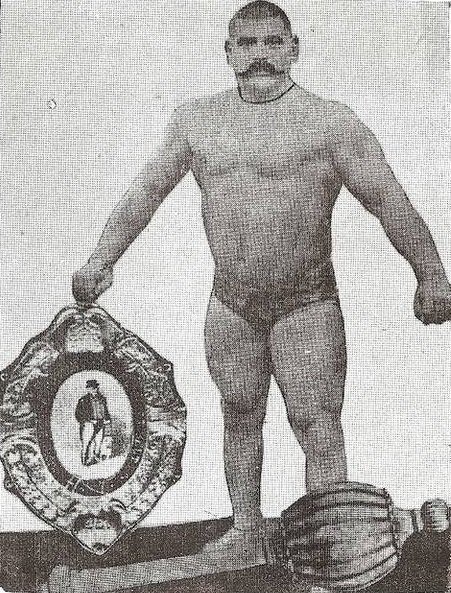 In an illustrious career spanning almost 50 years, Gama remained undefeated.
Till date, he's the only wrestler in the history of the world, who was never defeated by anyone.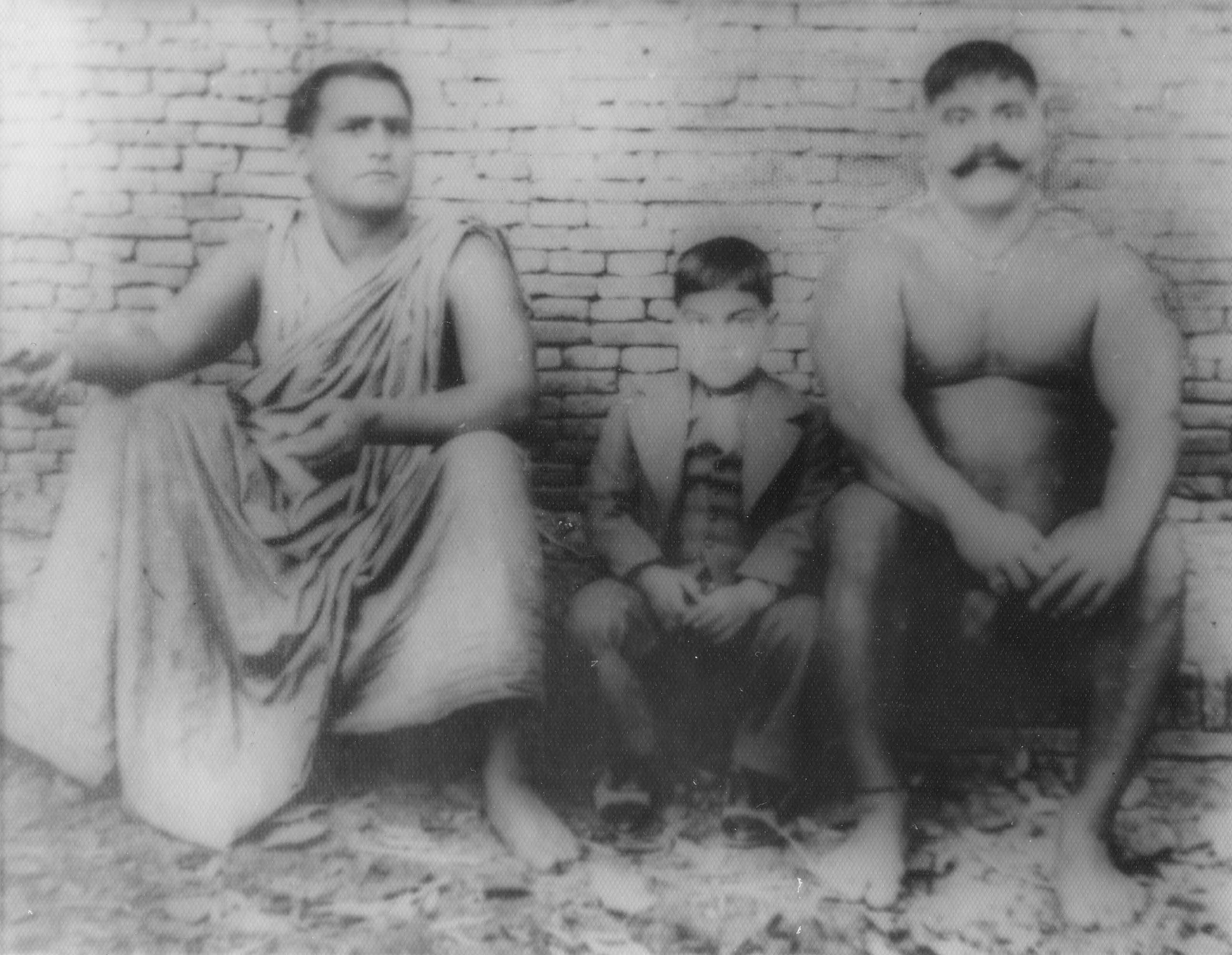 Gama followed a strict exercise routine to maintain his strength.
The biggest admirer of his training routine was none other than martial artist Bruce Lee, who was so fascinated with his exercises, that he incorporated them into his own routine; such as a combination of Indian push-ups and 'baithaks' (squats).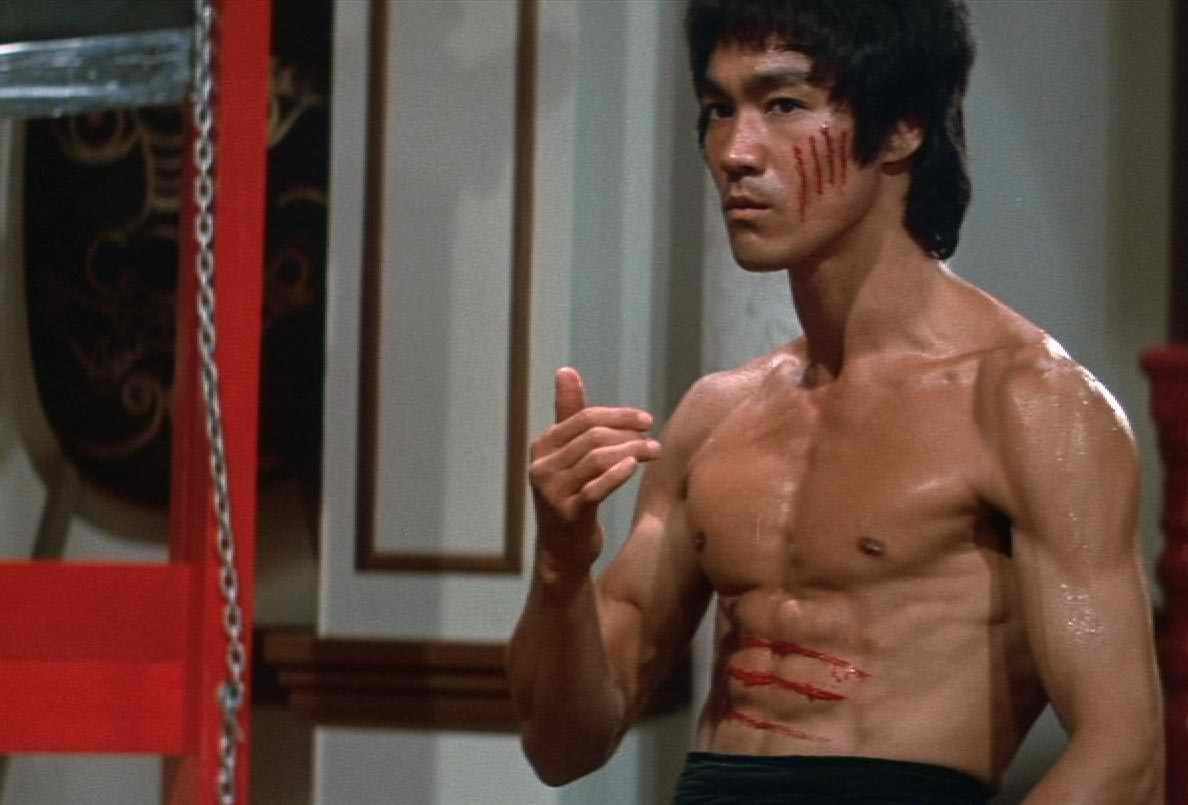 Gama also faced Zbyszko one more time in Patiala and this time, he won in 42 seconds.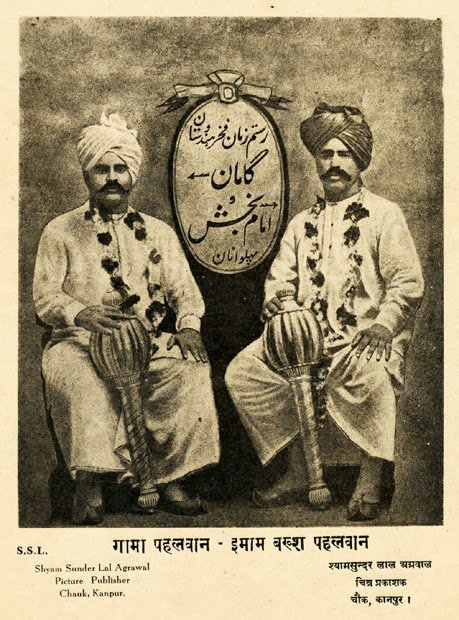 The Great Gama moved to Pakistan after partition and breathed his last in 1960. The world of wrestling still worships this gem of a wrestler.
FYI, Gama also happens to be the grandfather of Kalsoom Nawaz Sharif, wife of Pakistani Prime Minister, Nawaz Sharif.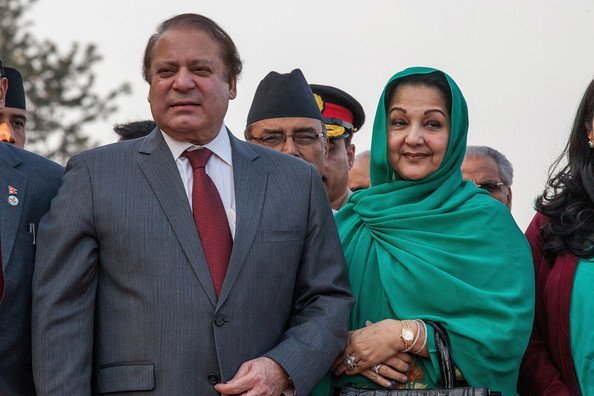 Gama might've left the world, but his legacy remains. The only wrestler in the world to have never been defeated. Take a bow.