"CORRECTION: THE INVENTOR OF EMAIL IS STILL ALIVE" cried Dr. Shiva Ayyadurai, Indian-born-American-Scientist, on Monday, within a few hours after media houses reported that 'Ray Tomlinson, the inventor of Email passed away.'
Even Gmail tweeted out a message thanking Tomlinson for his 'invention'.
Thank you, Ray Tomlinson, for inventing email and putting the @ sign on the map. #RIP

— Gmail (@gmail) March 6, 2016
Taking to twitter, Ayyadurai alleged that media houses didn't have the courage to report the truth and claimed that it's a conspiracy to cover up the 'lies' of Raytheon, a major American defense contractor, where Tomlinson was employed. 
I'm the low-caste, dark-skinned, Indian, who DID invent #email. Not Raytheon, who profits for war & death.Their mascot Tomlinson dies a liar

— Dr. Shiva Ayyadurai (@va_shiva) March 7, 2016
In this website, he gave a detailed explanation in a bid to substantiate his claims:
The truth is, I invented email in 1978 when I was employed as a 14 year old research fellow at the University of Medicine and Dentistry of New Jersey (UMDNJ), located in Newark, New Jersey. I had been assigned to create a software system that duplicated the features of the Interoffice Mail System, which was simply a manila envelope that physically circulated around a workplace. The envelope contained the Interoffice Memo with Attachments, and comments from various recipients on a given topic. I named my software "EMAIL," (a term never used before in the English language), and I even received the first U.S. Copyright for that software, officially recognizing me as The Inventor of Email, at a time when Copyright was the only way to recognize software inventions, since the U.S. Supreme was not recognizing software patents.
Ayyadurai went on to add that Tomlinson's idea was to send a text message between computers, which Ayyadurai claims doesn't constitute as E-mail. "It is also an obvious and inescapable fact that sending a text message is not email – since email, as we all know, is a system that includes features such as Inbox, Outbox, Drafts, Folders, Attachments, Carbon Copies. Groups, Forwarding, Reply, Delete, Archive, Sort, Bulk Distribution, and more." he said.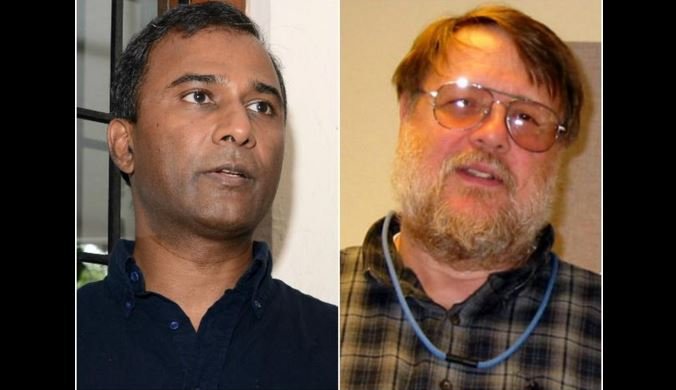 He even uploaded an image of the copyright registration certificate for 'E-mail' in the name of Shiva Ayyadurai.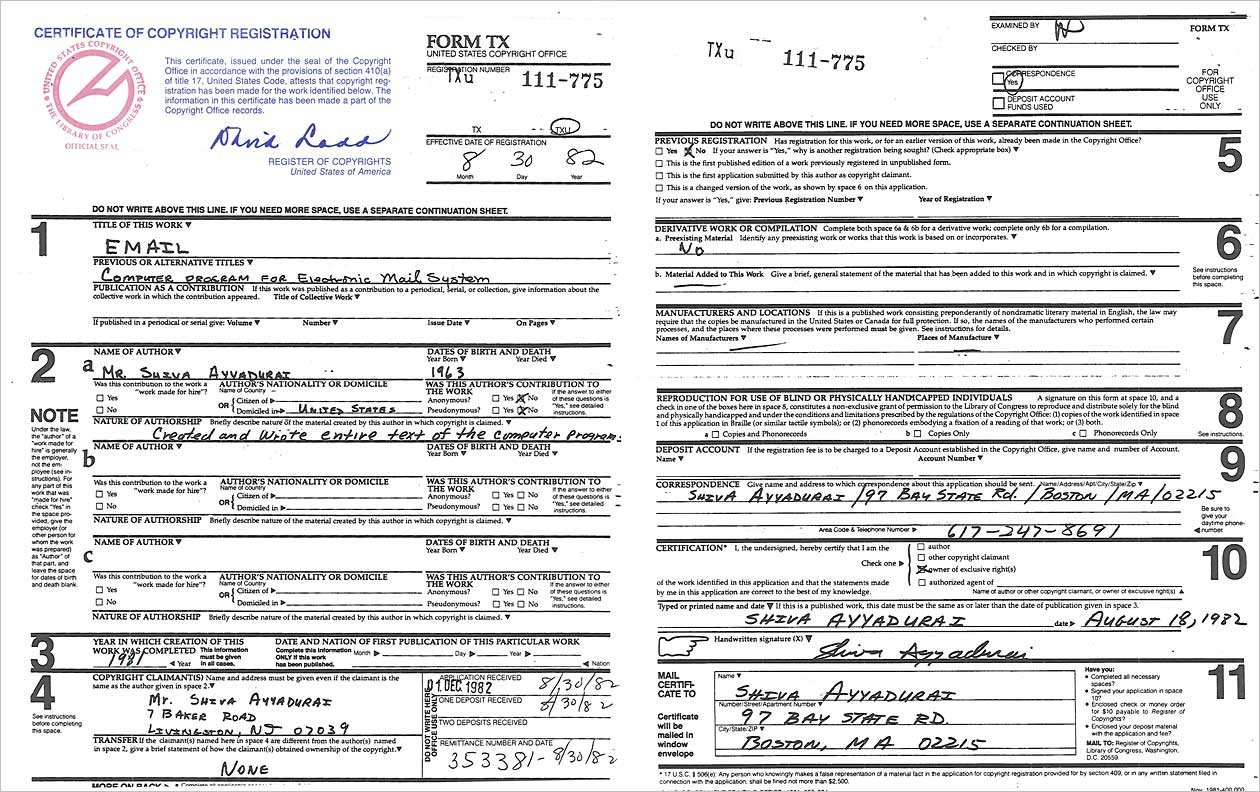 To further his claim, Ayyadurai speaking to The Hindu said, "I was invited last year by the Wall Street Journal to write an essay for the 125th Anniversary Issue, as the Inventor of Email. Tomlinson was NOT."
According to Ayyadurai, the only credit that Tomlinson can take in this whole tussle is creating a rudimentary text messaging and inventing the '@' symbol. 
(Feature Image Source: Twitter | @elle_emm_aitch)