Sometimes your name can land you in trouble. The same has become a constant phenomenon with an Arab Spring activist Iyad El-Baghdadi, whom people mistake for the notorious leader of the Islamic State Abu Bakr al-Baghdadi.
Now the activist has claimed that an increasing number of Indians confusing him for the 'Caliphate' have been sending emails expressing their willingness to join ISIS.  Miffed with the same, Iyad, a Palestine-born UAE citizen, now wants to get in touch with Indian authorities to report these people.
If I get emails from India-based accounts asking how to join ISIS, who in India do I report them to?

— Iyad El-Baghdadi (@iyad_elbaghdadi) June 21, 2016
Isn't it quite obvious?
He sent out another tweet saying he had already reported the matter to the email host, but was yet to get in touch with Indian authorities. 
Already contacted the email host and reported. I want to know the security agency to report to as well, just in case. @taufiq_wan

— Iyad El-Baghdadi (@iyad_elbaghdadi) June 21, 2016
As of now, he has not revealed the identity of these Indians or the content of any of these emails. 
Meanwhile, Mumbai police has promised to look into the matter
@Kads_M Thank you for bringing it to our notice. We will look into it.

— Mumbai Police (@MumbaiPolice) June 21, 2016
So, while the state of confusion reigns, Iyad decided to have some fun 
Interestingly, after this news came to the fore, intelligence sources have now said that a similar message was sent out by Iyad about a month-and-a-half ago. The agencies even got in touch with him and got details but the probe did not lead to any suspects. This time too, the officers have said that the emails and the IDs will be scrutinised, then only action will be taken.
The news also comes amid Indian intelligence agencies stepping up surveillance on Indians showing interest in ideology of ISIS on social media.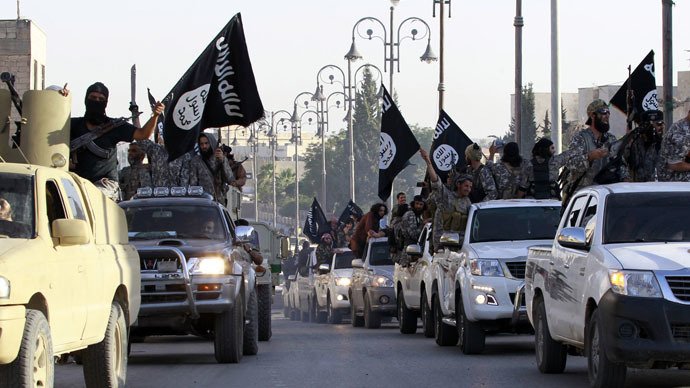 Well, this isn't the only time Iyad has been misidentified. In December last year, his account was suspended after administrators mistook him for the IS leader which he condemned as an act of racism.