The Indian Navy rescued 350 stranded Indians from strife-torn Yemen's Aden city on an Indian Naval ship on Tuesday. The ship took the rescued citizens to Djibouti, a country neighbouring Yemen and across the Red Sea, reports Hindustan Times .
The citizens have now safely landed in Kochi and Mumbai and another batch of 300 will be rescued soon.
According to an NDTV report, an Indian Air Force plane carrying 168 of the rescued citizens landed in Kochi last night. A Ministry of External Affairs spokesperson said that of the 350 evacuees, 206 belong to Kerala, 40 are from Tamil Nadu, 31 from Maharashtra, 23 from West Bengal and 22 from Delhi besides other states.
An account of the rescue was given by Ministry of External Affairs' spokesperson Syed Akbaruddin on Twitter.
The rescue effort wasn't an easy one, as a Hindustan Times report points out that two warships were pressed into service along with two passenger ships for the operation.
In addition to this, the Indian Air Force put on stand-by two C-17 Globemaster transport aircraft and Air India stationed two 180-seater Airbus A320 planes in Muscat for evacuation of Indians from Yemen's capital Sanaa to Djibouti whenever a clearance was given.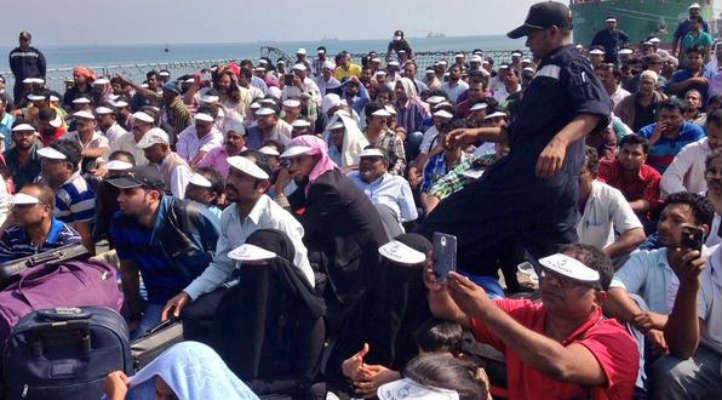 Source: Twitter account of MEA Spokesperson
The rescue effort after the Prime Minister raised the issue of Indian citizens to the Saudi King on 30 March. The Minister of State for Overseas Indian Affairs General VK Singh was also sent to Djibouti to overlook the rescue efforts. While 350 citizens have been rescued, nearly 4000 Indian citizens are trapped in the troubled state of Yemen.
Yemen's recent crisis
The crisis in Yemen has been going on since 2011. Currently the battle is between forces loyal to the President Abd Rabbuh Mansour Hadi and Zaidi Shia rebels known as Houthis. Hadi fled the capital Sanaa in February.
The picture is complicated thanks to the presence of al-Qaeda which is opposed to both groups and the rise of a Yemen-based wing of ISIS (the Islamic State of Iraq and Syria). The Yemen branch of ISIS is AQAP or the Al-Qaeda in the Arab Peninsula.
On Thursday, Saudi Arabia started air strikes in the war-torn state, in a campaign against the Houthis, which escalated in the present situation.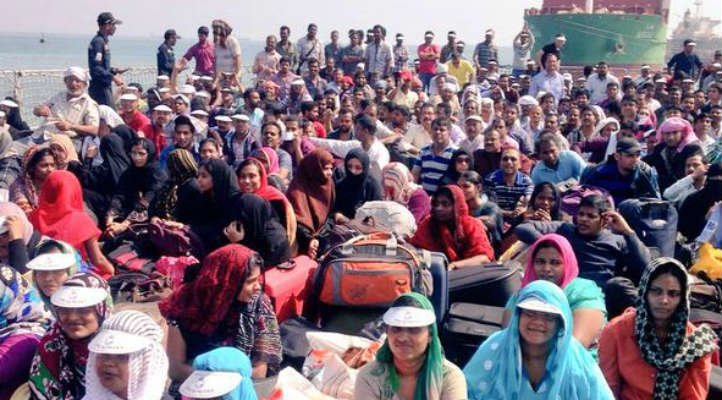 The Indian government's response
The way the the Indian navy took quick action and rescued over 350 citizens, is indicative of the aggressive foreign policy that the Modi government has followed.
In February, the PM had announced that the government had successfully rescued Jesuit Priest Father Alexis Prem Kumar, who had been in Taliban captivity since 2 June 2014. Kumar's rescue was hailed a big success by the Modi government, given that his trail had gone cold in November, as a report in the Indian Express had pointed out. Now with the Yemen rescue, the government is once again in the spotlight for its firm stance on foreign policies.