In an intensified fight between Houthi rebels and Saudi-led coaliton forces, over 100 Indians have been trapped in the Saudi Arabia's town of Najran bordering Yemen.
Heavy shelling by the Yemeni rebels from across the border led to the killing of at least five people. According to local residents, at least one Indian has been killed, reports TOI .
With reference to the situation in Najran, our Consulate in Jeddah is in close touch with Saudi authorities and Indian Community.

— Vikas Swarup (@MEAIndia) May 13, 2015
Earlier, Saudi-led air strikes on a rocket base in Sanaa on Monday killed 90 people and wounded 300, a local official was quoted. If confirmed, the death toll would be among the highest in a single bombing incident throughout Yemen's war, Reuters reported.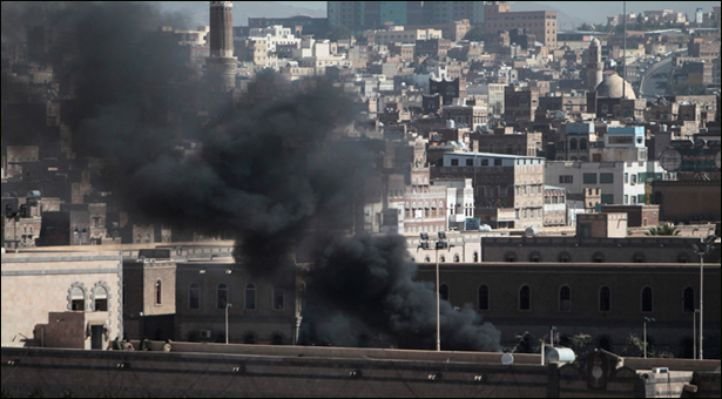 There are hundreds of citizens from countries such as India, Bangladesh, Pakistan and the Phlippines who are employed in the region. Najran and its nearby areas have military installation and business establishments, which is also home to over six hospitals.
The Ministry of External Affairs has directed consulate officials to help the Indian Nationals of Saudi Arabia.
Consulate officials Mr. Mohammad Javed Alam (0532894074) & Mr. Mohammad Faisal (0507745466) stationed in Najran r advising Indian nationals.

— Vikas Swarup (@MEAIndia) May 13, 2015
As per the latest reports, warplanes bombed targets in the northern province of Hajja near the border with Saudi Arabia, killing 20 people, most of them civilians, residents said.The new UN envoy to the country after arriving to Sanaa has said that fighting would not resolve a conflict that crosses ethnic and religious faultline.