India's dope shame in the Rio Olympics build-up continued with indications that 200m runner Dharambir Singh has returned positive for a banned substance in an in-competition test conducted last month.
Dharambir, who became the first Indian male sprinter to qualify for the Olympics after 36 years, missed his flight to Rio last nigh, amid speculation that he had tested positive for an anabolic steroid in his A sample taken by National Anti-Doping Agency (NADA) during the Indian Grand Prix Meet in Bangalore on July 11.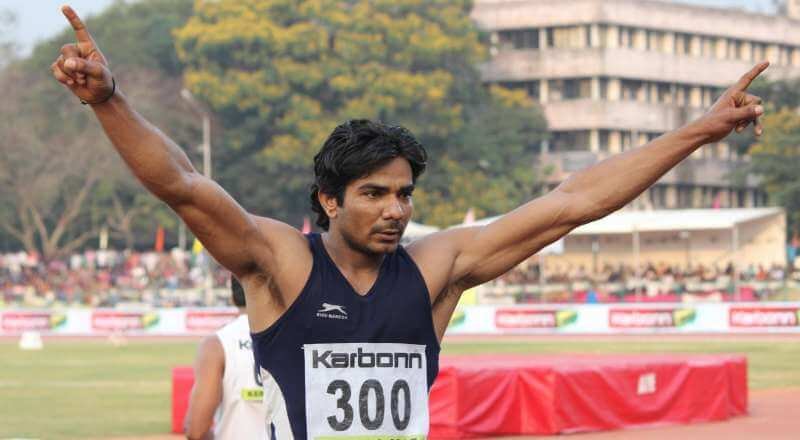 However, neither NADA nor the Athletics Federation of India confirmed whether the athlete had flunked a dope test.
The 27-year-old Haryana-lad was to leave for Rio on Tuesday but was told to stay back, according to sources, who also said NADA has asked Dharambir whether he wants to get his B sample tested. He has seven days to get the procedure completed.
If his B sample also tests positive, he is certain to miss the Olympics besides facing the prospect of an eight-year ban since this was his second dope offence.
He was earlier stripped of his gold medal won in 100m race during the National Inter-State Championships in 2012 for evading a mandatory dope test and a lengthy ban may bring an end to his career.
According to sports medicine experts, there is no provision of a life ban under the new WADA Code of 2015 and maximum punishment is eight years.
Dharambir had breached the 200m Olympics entry standard of 20.50secs by clocking 20.45secs in the fourth Indian GP in Bengaluru on July 11, the last day of qualification, which was hastily arranged by the Athletics Federation of India to give the athletes a chance to make it to the Rio Games.
His impressive timing had, however, raised suspicions in some quarters as he has been erratic in his performance for some time and has been training outside the national camp in Rohtak with his personal coach.
Earlier, shot putter Inderjeet Singh and wrestler Narsingh Yadav had also flunked dope tests but the latter was cleared by the NADA's Anti-Doping Disciplinary Panel which ruled that he had been victim of sabotage.