India's first indigenously designed and built warship INS Godavari will be decommissioned on Wednesday in Mumbai, thirty-two-years after it was inducted into the Indian Navy.
Here's what INS Godavari helped India achieve
-- Built by Mazagon Dock Limited in Mumbai, INS Godavari was commissioned on 10 December 1983.
-- Over the past three decades, Godavari has successfully been deployed in numerous operations including Operation Jupiter - 1988 (Sri Lanka), Operation Shield and Operation Bolster - 1994 (de-induction of Indian Army from Somalia) and Patrol of Gulf of Aden (PoG) - 2009 and 2011 (anti-piracy operations in the Gulf of Aden).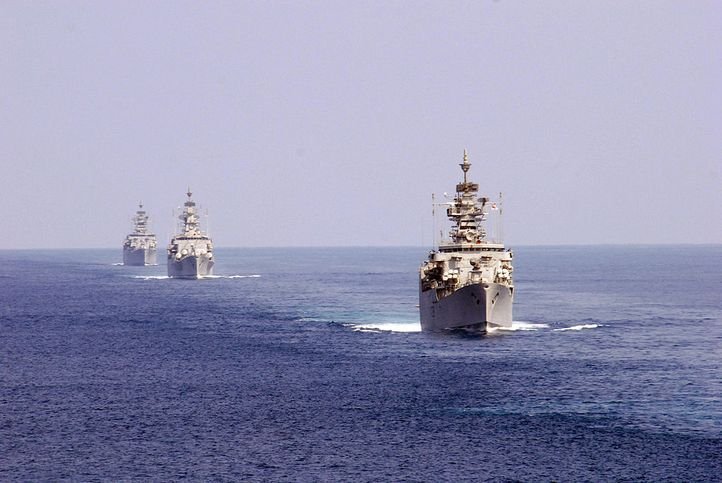 INS Godavari | Source: Wikipedia
-- In 1988, in an operation called 'Operation: Cactus', India successfully thwarted a coup detat against Maldivian Government. Godavari and INS Betwa intercepted, following which the mercenaries who tried to flee Male on board the Merchant Vessel Progress Light were arrested.
-- The mercenaries were later handed over to Male, earning great respect and goodwill for India in the international community.
-- Being the first indigenously designed and constructed ship, INS Godavari was showcased around the world as a symbol of India's growing military might and self-reliance and the warship has also participated in numerous operations and deployments, across the expanse of the Indian Ocean and beyond.
-- Godavari class frigates were armed with surface to surface and surface to air guided missiles.

INS Godavari | Source: Wikipedia
-- INS Godavari was also among of the first frigates in the world capable of carrying two Sea King helicopters.
Times of India reports that the Indian Navy is not clear what to do with the decommissioned warship. It could either be preserved and kept in a museum for its historical importance, used for target practice or be scrapped.
(With inputs from PTI)
Feature image source: PTI