Oinam Bembem Devi played her last match on February 15 for India at the South Asian Games, leading the nation to a gold medal after a 4-0 drubbing of Nepal. The match brought down the curtains on India's most celebrated woman footballer.
Here are 11 things you need to know about Bembem Devi — a pioneer of the game in India:
– Bembem Devi was the first Indian woman footballer to play for a foreign club — and helped her Maldivean side New Radiant win a historic league title, scoring six goals and creating four more in the process. She rightfully won the player of the tournament award.
– Bembem's most stunning achievement is turning out for the India team at the age of 15. 
– Bembem would turn out for local teams as 'Bobo', and had cut her hair short so she could pass off as a boy. Her secret was finally out, but by that time, she had caught the eye of many a scout and signed for club YAWA.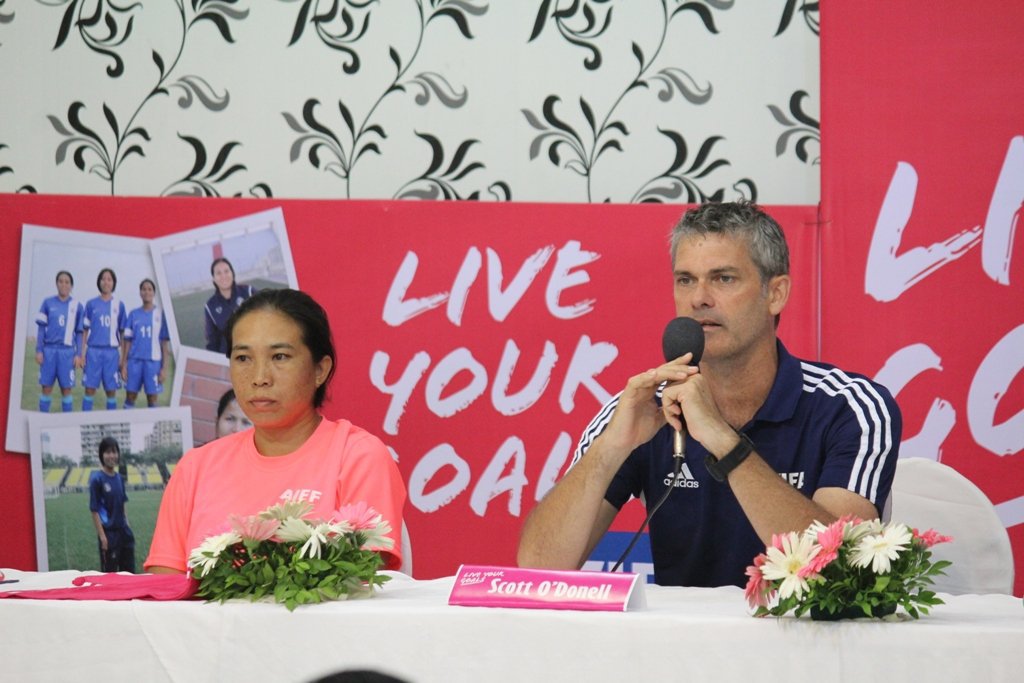 – A midfielder of sublime quality, Bembem won India two South Asian golds and one SAFF title (2012).
– All in all, she has represented India for 20 years and played in the dominant Manipur side for 25 years. 
– She has won 17 national titles with the Manipur side, the latest of which came in 2014.
– Despite her heroics, Bembem has got just one promotion after joining the state police 17 years ago. A Times of India report quotes her as saying: 
"I joined as a trainee in 1999 and was regularized in the rank of constable in 2000. Nine years later I got promoted to head constable and that was it. I spoke to the government officials many times about this but nothing happened."
– The 35-year-old holds the distinction for being the first winner of the AIFF Women Best Footballer of the Year award which started in 2001.
– Bembem has more than 50 international goals and was a stand-out performer for India in the AFC Cup in 1997 in China, when India beat Hong Kong and Guam but lost to Japan.
Her passion for the ball, was thwarted by the increasing efforts of her father to force her to become brilliant, academically. If the efforts of her family, to crucify her passion, were not enough, the society created a void for Bembem's dream and the age old dogmas, revolving around 'girls are not allowed to play sports', constantly badgered her increasing love towards 'football'.
– Bembem already has an AFC B license in coaching and is open to a role with the AIFF.
Feature image source: AFP