With the launch of Jio and its 'disruptive' offers, Reliance literally shook up India's telecom sphere and proved to be the worst nightmare for other telecom operators.
But they soon got a chance to strike back. How? As a part of its lucrative offer, Mukesh Ambani had announced free calls from Jio to any other server, so he asked other telecom operators to provide it Interconnect points for better call services. (These points are used to connect calls from one network to another). 
And quite expectedly, they declined!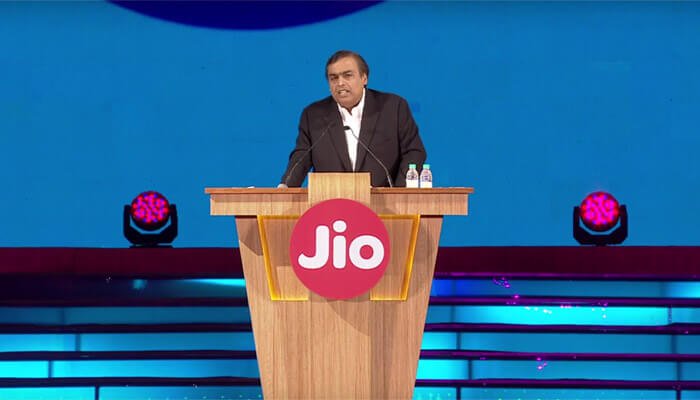 In a strongly worded letter to the Prime Minister's Office (PMO), Cellular Operators Association of India (COAI) has stated that incumbent telecom operators are not obliged to provide interconnect points to Reliance Jio, reported Economic Times.
So, now if the telcom providers don't provide it enough interconnect points, Reliance Jio customers won't be able to connect calls to any other network. They are already grappling with poor quality voice services. 
The reason the telcos have cited is that they do not have sufficient network and financial resources to terminate Jio's "tsunamis of asymmetric incoming voice traffic".
In the letter, dated September 2, COAI claimed that the ratio of incoming-to-outgoing traffic is normally 1:1, but was 10:1 in Jio's beta trials, and it expressed concern it would climb to 15:1 as Jio's subscriber base increased (Jio has set a target of 100 million subscribers).
The letter further warned that existing telecom companies "would go into liquidation" long before this reduced weighted average voice realisation is reached. 
"Reliance Jio may well make up some part of this massive voice cross-subsidy by way of data revenue realisations, by way of customer acquisitions/churn, but it becomes abundantly clear that the overwhelming burden of this free lunch is sought to be passed on to rival operators through tariff manipulations, which exploit the Interconnect Usage Charge (IUC) regime, and offload tsunamis of asymmetric voice traffic that will choke and financially destroy competition."