There was no doubting who the favourites were in the U-19 Cricket World Cup final on February 14 in Mirpur, Bangladesh. India were coming into the match on the back of a 15-match win-streak, had two players in their ranks with contracts in the Indian Premier League (IPL) already and Rahul Dravid in the dugout.
They eventually lost out to a spirited West Indies side, but this has been another tournament which has showcased the phenomenal young talent pool available for the senior selectors to pick from. There's not just performances to back this claim, but a storied history of players coming through over the years from U-19 World Cup teams.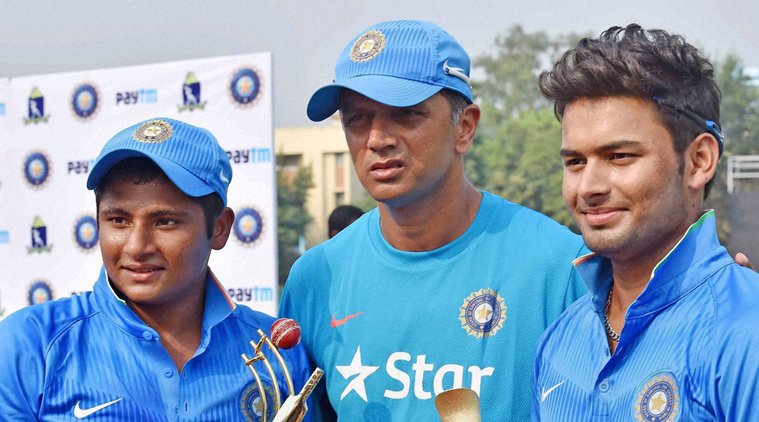 Barring the team of 2012, India have had at least four players step up from every team which has made the finals or won the title (three titles won, two finals lost) at U-19 level.
So here's taking you on a journey down memory lane — looking back at the four teams which made the finals before 2016 — and which players from those teams made the big leap.
U-19 World Cup 2000 – champions, defeated Sri Lanka by six wickets in final
This was India's first title since the tournament's inception in 1988. And it gave the senior side five players, two of which would go on and become household names — one of them lifting the senior World Cup in 2011. Mohammed Kaif was skipper of the side and there was a certain Yuvraj Singh in the team as well. Kaif would go on to play 125 ODIs for India and 13 Tests, but he will be remembered more for setting an example of how to field. So would Yuvraj, apart from his man of the series heroics in the 2011 World Cup. He played a crucial role in the title-run at the 2007 World T20. Ajay Ratra, Venugopal Rao and Reetinder Sodhi were the other three players to play for the national side from this bunch of youngsters.
U-19 World Cup 2006 – runners up, lost final to Pakistan by 38 runs
This is where it all started for Cheteshwar Pujara, Piyush Chawla, Rohit Sharma and Ravindra Jadeja. While Pujara is firmly a Test spot contender and has lost form recently — and Chawla is in an out of the side, Rohit and Jadeja have firmly established themselves in the national set-up. Both players as MS Dhoni favourites and new age superstars who have stepped up admirably after the disappointing loss to Pakistan in 2006 (71 all out chasing just 111). Despite that, only Chawla can say he's won the World Cup with the national side — you'll find plenty of photographic evidence of that.
U-19 World Cup 2008 – champions, defeated South Africa by 12 runs in final
Sir Jadeja would have another shot at the U-19 World Cup and this time he would win it. But this was the year of Virat Kohli. The U-19 skipper scored 235 runs in six matches (third highest in tournament) and would win two man of the match awards. The era of modern cricket had begun by this time — and Kohli was awarded a youth IPL contract by Royal Challengers Bangalore after he returned home with the trophy.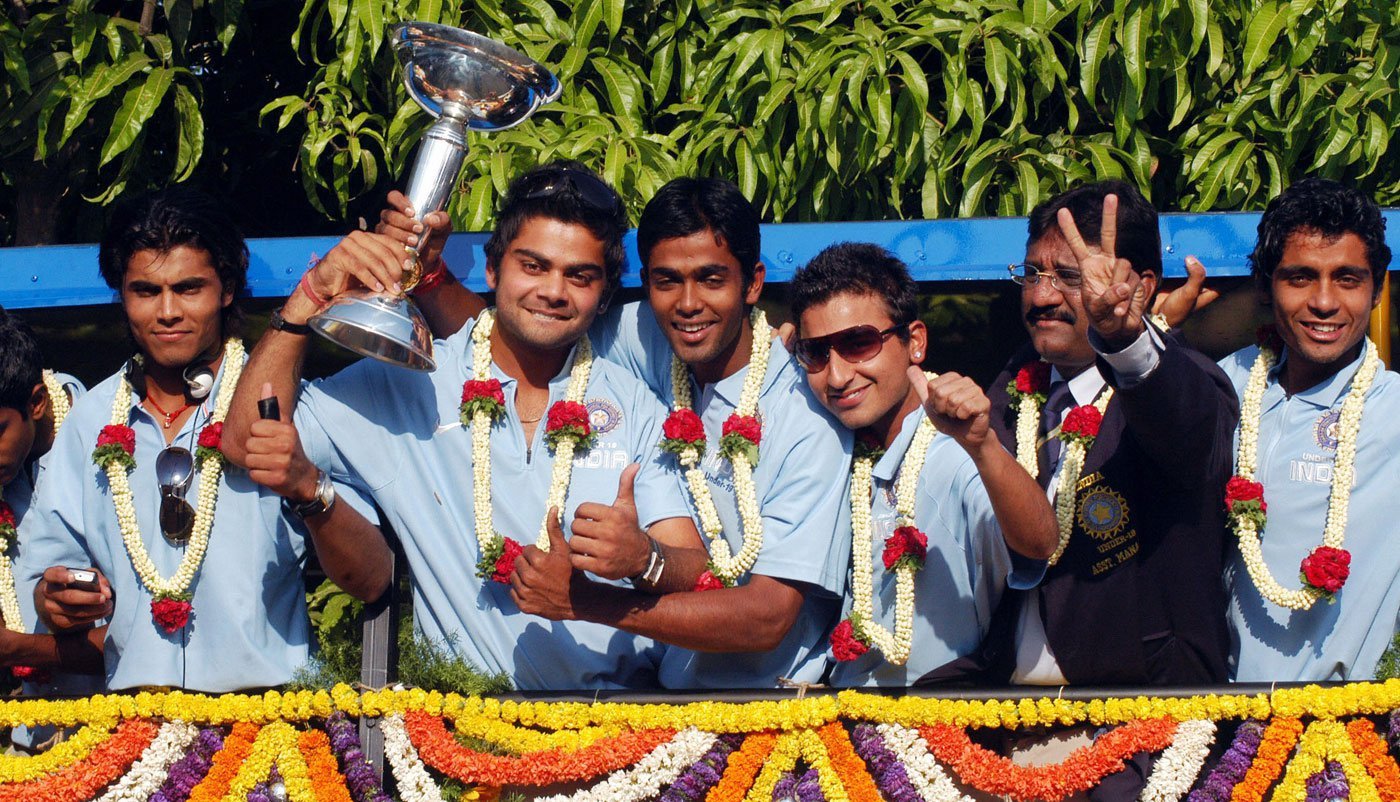 The two things catapulted him to great fame and the man now leads India in Tests and is surely skipper-in-waiting after Dhoni calls it a day from limited overs cricket. Manish Pandey is the other man who has recently stepped up to the national side and Saurabh Tiwary and Abhinav Mukund have also got their India caps. Sarfaraz Khan's career trajectory is very well heading in the right direction. U-19 WC star? Check. IPL with RCB? Check… India senior side? Not very far.
U-19 World Cup 2012 – champions, defeated Australia by six wickets in final
Unmukt Chand came home to much fanfare just like Kohli, captaining the side to the title, but still hasn't been able to break into the Indian side — despite having enough chances to impress in the IPL. However, Sandeep Sharma has made his presence felt — not so much for the national side (only one T20I appearance), but certainly for Kings XI Punjab. At 22, Sandeep still has much to offer and is waiting in the flanks for a chance to be included for India.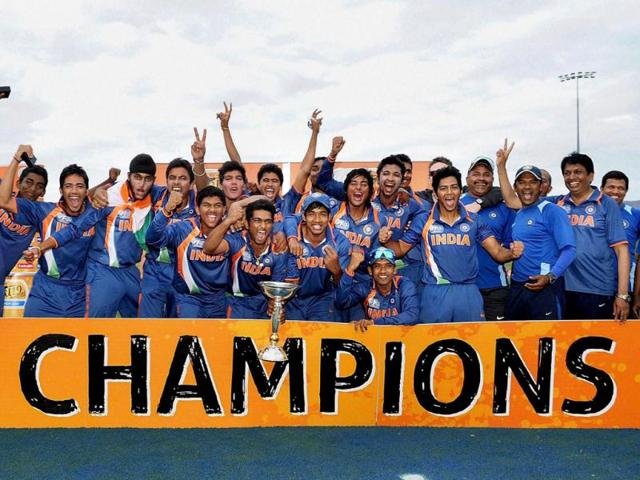 What about the 2016 U-19 team?
Sarfaraz, Rishabh Pant, Avesh Khan, MJ Dagar and Mahipal Lomror are our picks for future India appearances. All five have had good tournaments and while two of them – Sarfaraz and Rishabh – show the maximum potential, the other three have proven their pedigree. Having Dravid as mentor really helps, a whisper from The Wall in the right ear goes a long way in ensuring these cricketers get a chance to prove themselves at higher levels.