Rishabh Pant attracts attention even while jogging around the Venkateswara College cricket ground, wearing glitzy sunglasses with blue reflectors. He is wearing an Indian warm-up jersey that lends him a different identity. The rest of the players were may be hoping to emulate Rishabh. Or they may be ruing the missed chance.
Rishabh has just returned from the U-19 cricket World Cup. A hundred and fifty, the fastest in under-19 cricket, he scored in Bangladesh has torn away the cloak of anonymity around him. It has also made him richer by Rs 1.9 crores through a lucrative contract with the Indian Premier League (IPL) side Delhi Daredevils. Rishabh plans to buy a BMW someday — a dream which he can easily turn into reality once he has his driving license.
Rishabh has everything now. Perhaps, more than an 18-year-old can ask for – fame, money and a career in cricket. But, it's not just about what he has. It's also about what he has given up to travel this distance.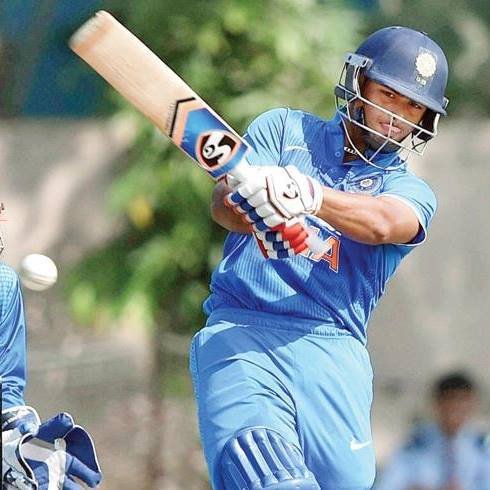 "I don't have too many friends from college or school. I miss it sometimes. But I don't think there is another option if I want to make it big in cricket. These are the things you have to give up," Rishabh told Scoopwhoop.
"I want to enjoy life but I can't. The pressure is building up now (that of people recognizing him). I can't even relax. I want to switch off from cricket at times… too much pressure on a little kid," he said.
Still to lose his baby fat, Rishabh leads an incredibly disciplined life, despite hating fitness work and gym routines. "I haven't had a slice of pizza in eight months. It's not easy. My cold drinks are always the diet or the zero (sugar) editions and snacking is not allowed."
While he maintains a sense of humour, he's got some swagger going as well: "You can't add me on Facebook, the friends' list is full." But does he know all of them in his FB list? "No, but let them also be happy and tell their friends that they're on Rishabh's Facebook."
So, girls must already be queuing up for him. Rishabh just smirks. "I don't have a girlfriend. I don't have time for them, maybe girls have time for me…"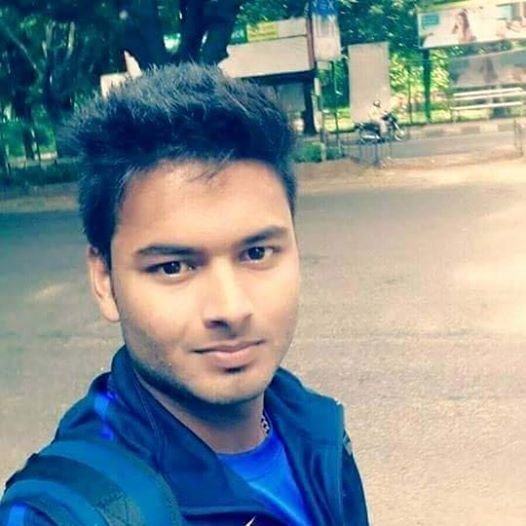 His demeanour is a bit like Virat Kohli, brimming with self-confidence that can be taken for arrogance. "I got slapped quite a few times by my school principals because I would take them on when they didn't allow me to play cricket. So yeah, I can lose it at times. But then, I was playing well and that would help me getting a let off."
Rishabh also disagrees with cricketers getting slapped with fines for the tiniest bit of aggression. "It's always going to be there – chalta rahega yeh sab toh," he said.
Just like another Delhiite, Virender Sehwag, Rishabh keeps a strong bond with mother. "I can never forget how I used to take the bus from Roorkee to Delhi because my coach would call the previous day and say there's a game at 7 in the morning. I didn't tell him I was already back home. Mum would come with me, stay at my sister's place while I play the matches. The coach still doesn't know this."
Rishabh compensates for that, spending time with his mother whenever he's at home. "She asks me to sit with her at home, and watch saas-bahu serials with her. So, I sit with her, and watch saas-bahu serials with her. That's how it works."
A question of degrees
Rishabh almost winces at the question about his academics: "What? Failure? No, never. I have always been an average student and it's a case of turning up for your exams and making it. Degrees are important." However, he hasn't been able to appear for his first term BA examination. 'Tsk' is his answer to a query on managing the examinations.
While the left-hander's route to fame was the 18-ball fifty against Nepal at the U-19 World Cup, he had also scored a half-century on his Ranji debut against Bengal in October 2015. There is a certain panache to his stroke-making – that extra bit of time to play his shots, smooth flow of bat and the last second transition into a shot.
Rishab, also a wicket-keeper, made 267 runs at the U-19 World Cup, but eyes were on him before the final itself. He openly admits that young players always have one eye on the IPL. At the same breath, he agrees with his coach Tarak Sinha, saying: "You are not an India player unless you play Tests."
"There are so many players out there, happy to be playing the IPL and taking home the money. But your main goal should always be to play for India," he said.
Rishabh has set himself a goal. In the next five years, he wants to be in the India team. MS Dhoni will not be around by then. A worthy successor for that seat might just have emerged.
Feature image source: PTI