Sepp Blatter congratulated Gianni Infantino on being elected his successor as FIFA president following a campaign focused on the need to condemn his scandal-plagued 18-year era to the past.
"I congratulate Gianni sincerely and from the bottom of my heart for his election," Blatter said in a statement sent to AFP in an email from his spokesman.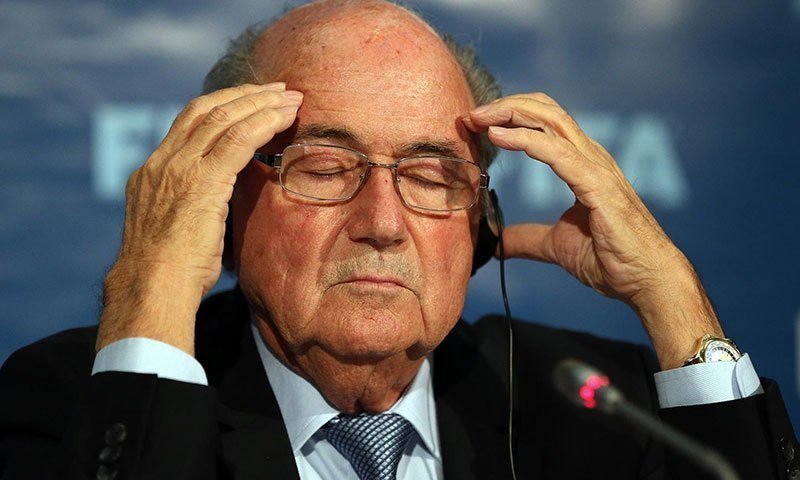 Blatter was suspended by FIFA in October after Swiss prosecutors announced he was the target of an investigation into criminal mismanagement and misuse of funds.
The 79-year-old Swiss national, however, warned that his successor will now face even higher expectations after the multilingual lawyer, who cut his teeth at UEFA where he was secretary-general, set out radical proposals for change.
"With the adoption of the reform programme, expectations on him will be even higher. But I am convinced that my successor will put them in place," said Blatter, currently serving a six-year ban from the game.
"With his experience, his capacities, his sense of strategy and diplomacy, he has all the qualities to continue my work and drive FIFA towards stability."
Blatter wished Infantino "a lot of luck and success".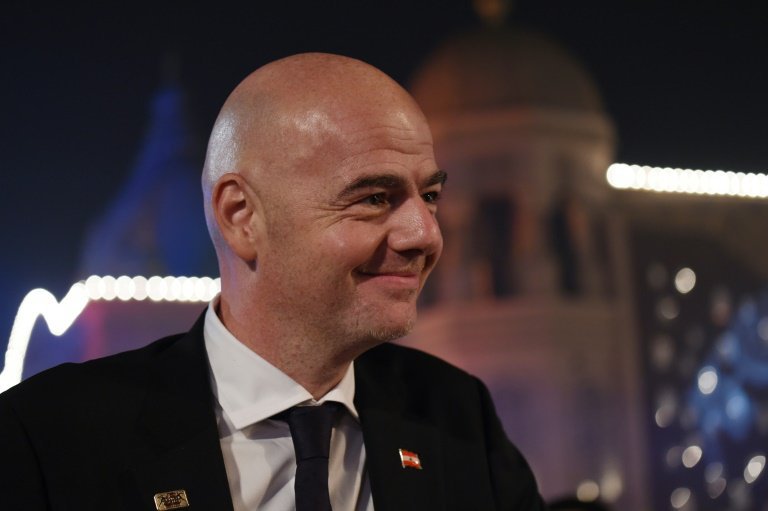 Even though Blatter was absent from Friday's Congress, he still proved a hard man to keep out of the headlines, be it in Europe or thousands of miles away in the Caribbean.
Disgraced Trinidad and Tobago football boss Jack Warner said Blatter opened the door for the corruption scandal which brought him down with his own "vindictiveness".
Warner, banned from football for life and fighting extradition to the United States to face charges of racketeering, money laundering and bribery, appeared at the Hall of Justice in Port-of-Spain, and insisted he had no interest in the FIFA presidential election.
"I don't even know who is running," Warner said. 
He said Blatter's fall from grace was of his own making and resulted from his "vindictiveness" towards Warner who did not back him in the previous FIFA election.
"I told him it was time to step down, let the younger men run the thing and so on. So he came at me. All of this," he said, gesturing around the court room, "is because of his vindictiveness and spite. But I warned them that the tsunami would come and it is here now."
Warner said Blatter had done a lot to bring developing countries into the mainstream of international football and deserved to be recognised for that contribution.
"I am sorry that he has to be remembered in this way where he has been banned for six years," he said.
Meanwhile, Blatter was also told Friday he must leave his FIFA apartment or start paying rent, sources told AFP.
"From the election of his successor, Sepp Blatter's contract is terminated," said a FIFA sour.
"This means that he has to leave his official apartment or pay rent."
Blatter spokesman Klaus Stoelker told AFP in an email that he was unavailable to comment on Blatter's plans or living arrangements.
While suspended, Blatter lost access to his office phone and work emails.
But according to Swiss law, a suspension from work does not prevent an employee from being paid or from living in an apartment paid for by an employer.
The FIFA presidential residence is located in a Zurich house divided into several units.
Blatter's compensation as president was not disclosed, but has been estimated between 5 million Swiss francs ($5 million, 4.5 million euros) and 10 million Swiss francs.
Blatter began working at FIFA in 1975 as its development director, ultimately rising to the presidency in 1998.