A group of unruly passengers in a Bhopal bound flight from Mumbai forced a Jet Airways flight to run late after some of their relatives were not able to board the flight on time.
According to a Hindustan Times report, the incident took place on Friday when flight 9W 7083 was about to take off from Mumbai at 5:55 am. Some passengers allegedly wanted to accommodate their companions who had failed to reach the airport on time. They threatened to abandon the flight if the latecomers were not accommodated.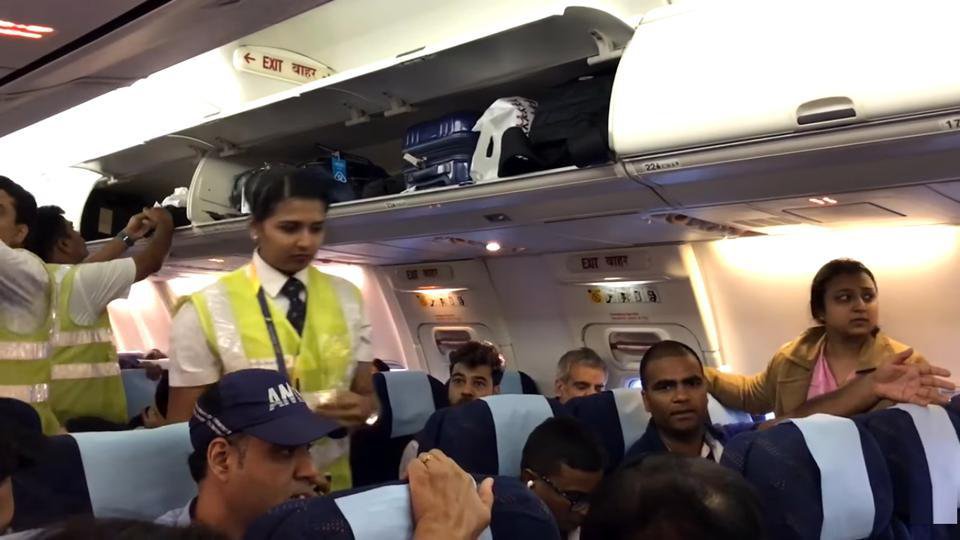 There were 80 passengers travelling to Bhopal to attend a wedding event. Out of them, 17 were not able to reach the airport on time, resulting the cancellation of their bookings. Subsequently, other people were given preference for bookings.
The passengers who threatened to abandon the flight, were part of  an 'affluent Gujarati family' and closely connected to a minister, reports India Today.
After the chaos inside the flight, the airlines decided to cancel the tickets of people onboard to accommodate the remaining 17 and gave compensation to the passengers who got affected with this 'adjustment'.
Here's a video of the incident:
However, in statement, Jet Airways said: "A technical glitch resulted in Jet Airways flight 9W 7083 (S2 4621) BOM-BHO of December 02, 2016, being overbooked above the norm. This resulted in certain confirmed guests on the flight being denied boarding."
Here's what some passengers present inside the flight tweeted:
Pt4, @TimesNow @jetairways crew announcing people to give seats to wedding group in exchange for compensation , 35 mins and waiting

— Parikshith Reddy (@parikshithreddy) December 2, 2016