In a shocking incident of insensitivity, a man along with his 5-day-old baby and his mother-in-law was thrown out of a bus after his wife died on board, reports ANI.
It happened on Saturday, when Ram Singh was taking his sick wife Malli Bai to the Damoh district hospital, located around 475 km south-east of Bhopal. And if it couldn't get more shameful than this, they were forcefully de-boarded in the middle of a forest and that too when it was raining heavily.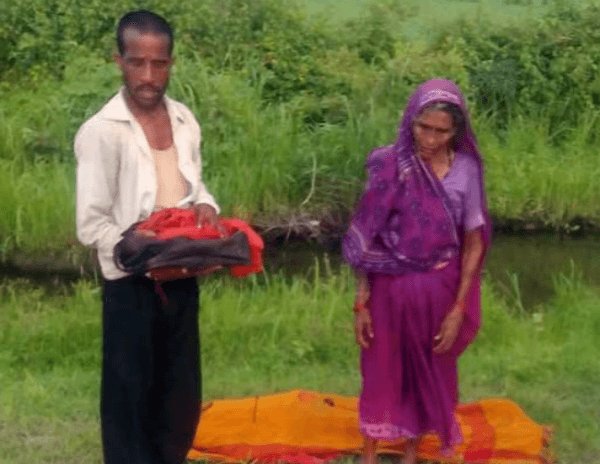 After being stranded for about an hour, two advocates, Mritunjay Hazari and Rajesh Patel, who were travelling on the same road stopped by and enquired as to what happened, reports Hindustan Times. The advocates even dialed 100 but reportedly got no response. Thereafter, they arranged for a private vehicle to safely escort them to Chhatarpur where Singh resides. 
The bus conductor, Sharda Sen, however refuted the allegations levelled against him and the driver. Speaking to ANI, he said that he told Singh to "move out of the bus as other passengers as problem" in travelling with the dead body. 
Damoh superintendent of police Tilak Singh informed Hindustan Times that both, the driver and conductor, have been arrested. He also added that the driver's licence will be cancelled.
This tragic episode comes only three days after a tribal man from Odisha walked around 10 km along with his 12-year-old daughter carrying his wife's body on his shoulder as he failed to get a vehicle to transport it from a government hospital in Odisha's Kalahandi district where she died.
(Feature image source: Twitter | @htTweets)