India's biggest warship INS Kochi was commissioned by Defence Minister Manohar Parrikar at the Naval Dockyard in Mumbai on September 30.
The stealth-guided missile destroyer is the second ship of the Kolkata-class (Project 15A) Guided Missile Destroyers.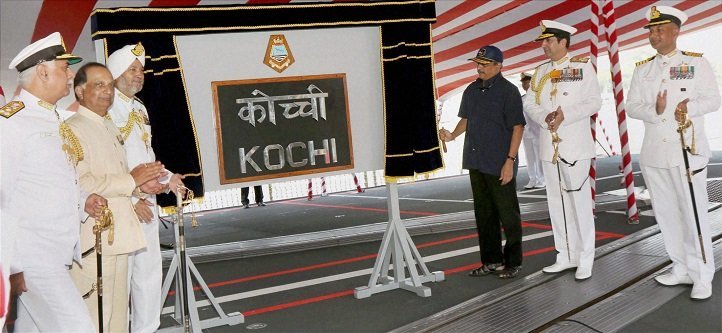 The contract for three ships of Kolkata class was signed as a follow-on of the legendary Delhi-class Destroyers, which were commissioned into the Navy more than a decade ago.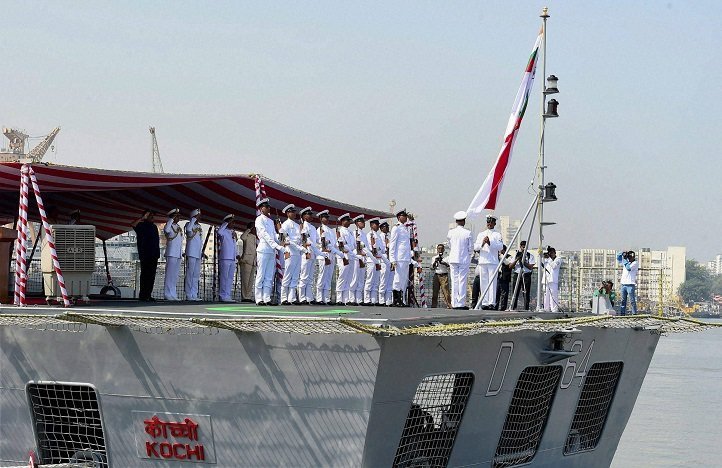 Designed by the Navy's in-house organisation, Directorate of Naval Design, and constructed by Mazagon Dock Ship builders Ltd in Mumbai, the ship is christened after the vibrant port city of Kochi.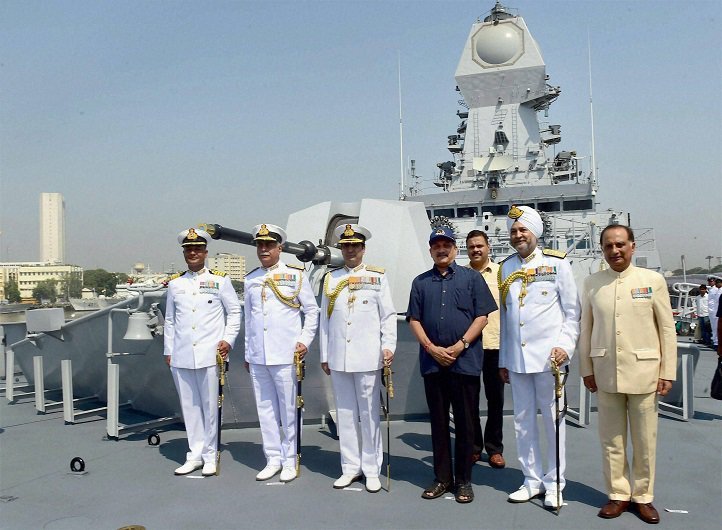 The ship incorporates new design concepts for improved survivability, stealth, sea-keeping and manoeuvrability. With a displacement of 7,500 tons, the majestic ship spanning 164 metres in length and 17 metres at the beam.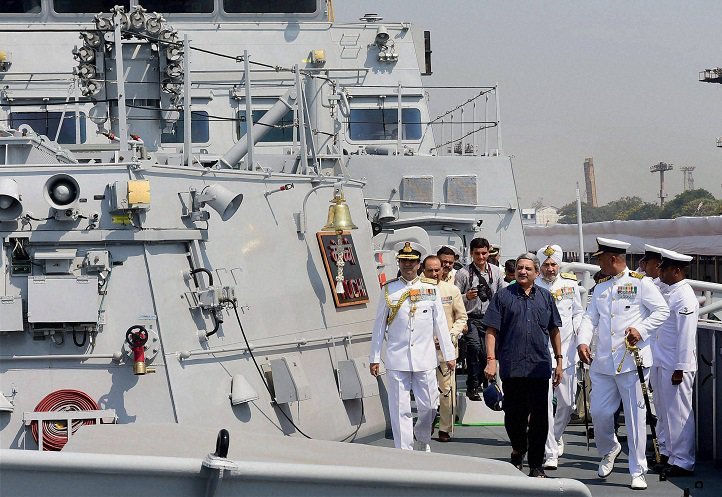 INS Kochi is packed with an array of state-of-the-art weapons and sensors with a significant indigenous component.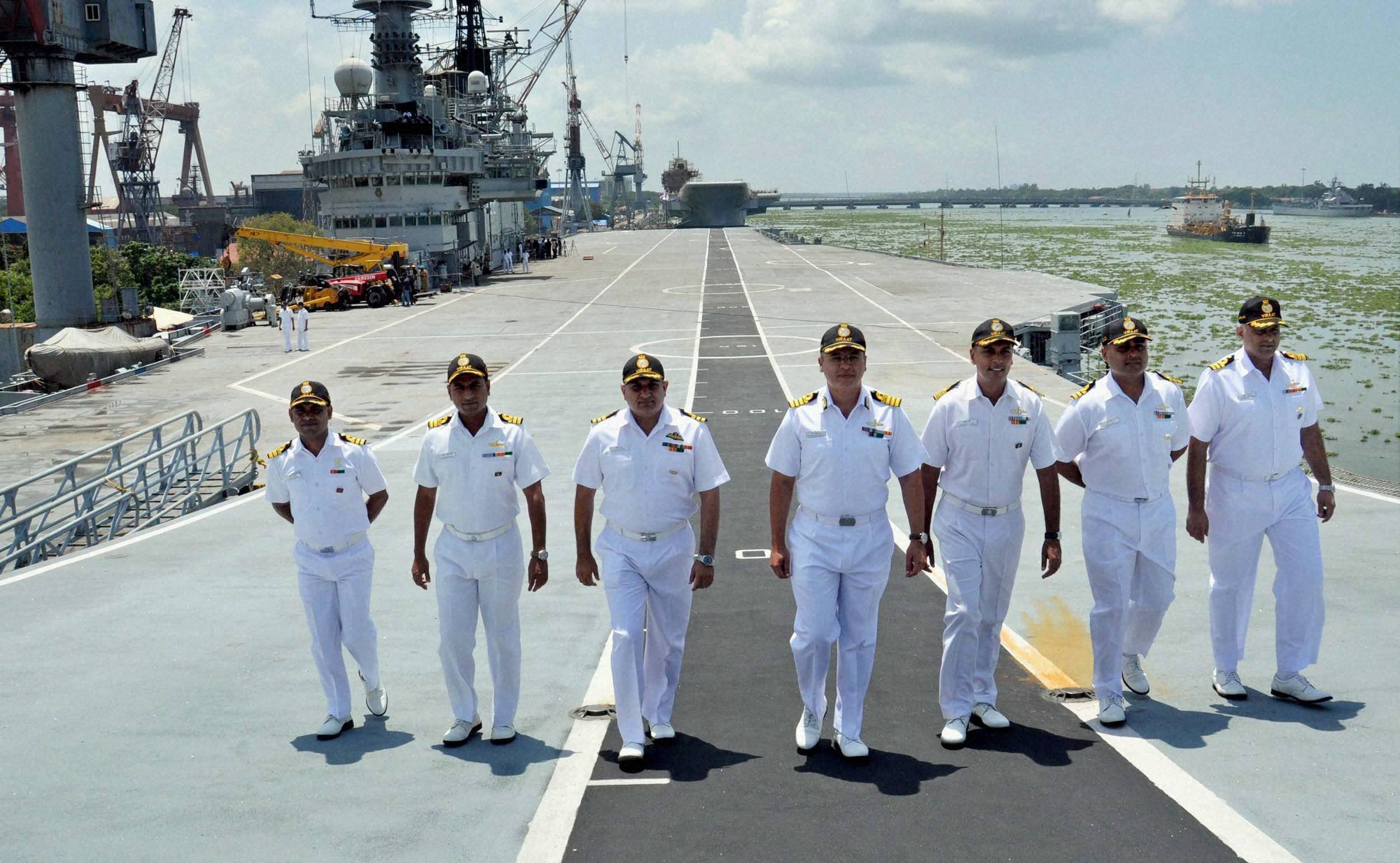 The ship has many lethal weapons to her credit which include the successful fitment of vertically launched missile system for long distance engagement of shore and sea-based targets. The ship is one of the few warships of the world and the second in the Indian Navy to have Multi-Function Surveillance and Threat Alert Radar to provide target data to Long Range Surface to Air Missile system.
Definitely, it is a proud moment for all of us.