A 35-year-old criminal, allegedly shot himself dead while trying to pull off a stunt at a party in west Delhi's Uttam Nagar area, police said on Monday.
The incident took place last night when the deceased, identified as one Ram Mehar alias Ramavtar, a native of a village in Haryana, went to an apartment in Uttam Nagar to join a group of friends for drinks, police said.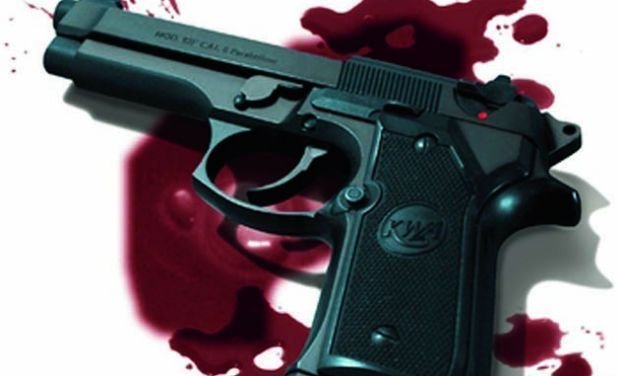 Those present at the party told police that Mehar pulled out his pistol and emptied the chambers. He then picked up a single bullet and put it back into a slot in the cylinder, which he then spun before placing the pistol on the table.
Saying he had seen such a stunt in a Bollywood film, he took the gun, placed it on his temple and pulled the trigger. But the gun did not fire, those at the party told police.
On allegedly being cheered on, he pulled the trigger once more and again the gun did not fire. Following this, his friends asked him to stop, but he repeated the stunt and was lucky a third time. 
However, when he tried the stunt a fourth turn, the pistol fired and the bullet pierced his head.
After police were informed, Mehar was taken to a hospital, where he was declared brought dead.
"We are awaiting the post-mortem report. From preliminary investigation, no foul play is suspected. However, we are questioning all the persons present at the party, including Mehar's cousin," said Joint Commissioner of Police (Southwest) Dependra Pathak.
He said that though no case has been registered and Mehar's family members are yet to arrive from his village, the matter is being probed from all possible angles, including murder.