On the 27th July of 2015, India lost an astute aerospace engineer, author and professor. But most of all, we lost an exemplary human being. All of us know and remember Avul Pakir Jainulabdeen Abdul Kalam or APJ Abdul Kalam as the 11th President of India. But his credentials as someone who spent a large part of his life at Defence Research and Development Organisation (DRDO) and Indian Space Research Organisation (ISRO) make him stand out from the rest.
Here are some inspirational quotes from
the
Missile Man of India.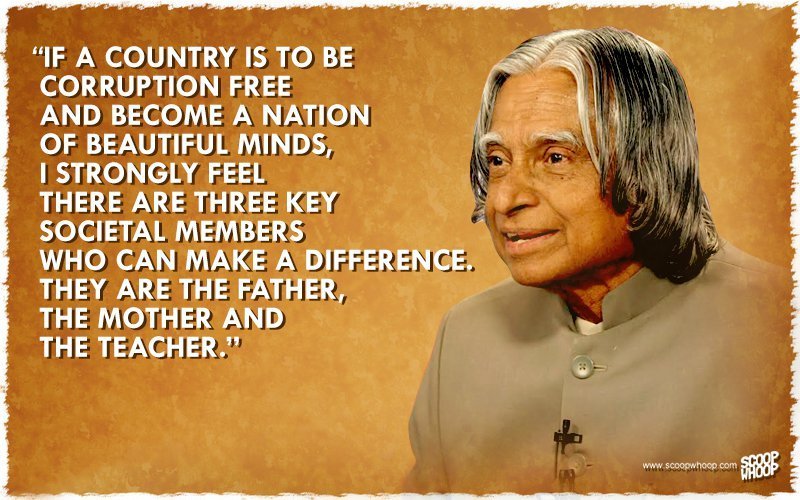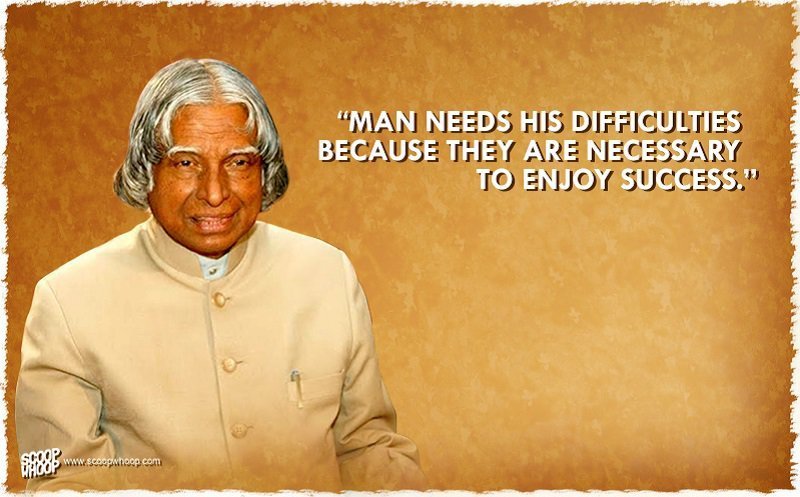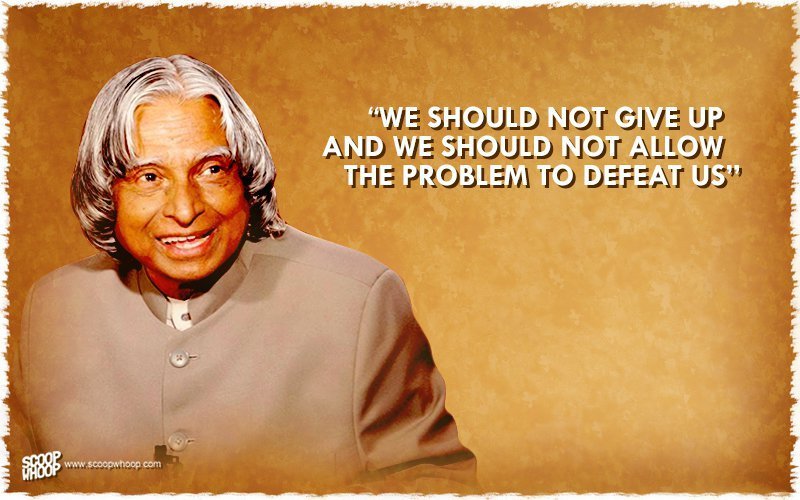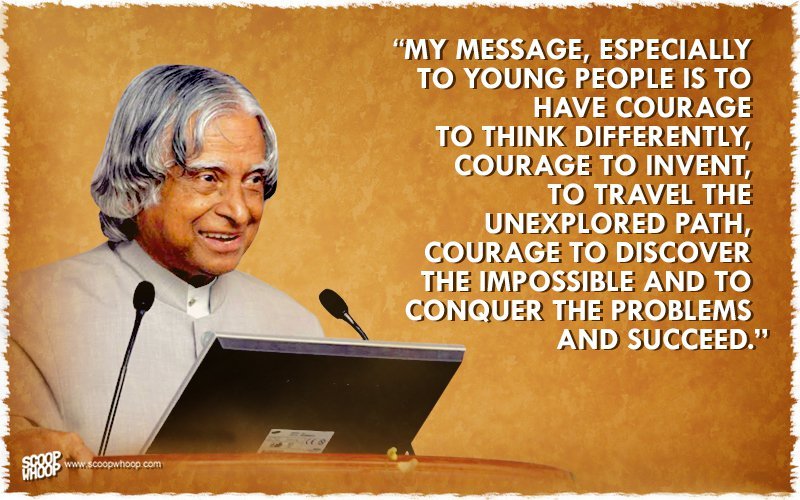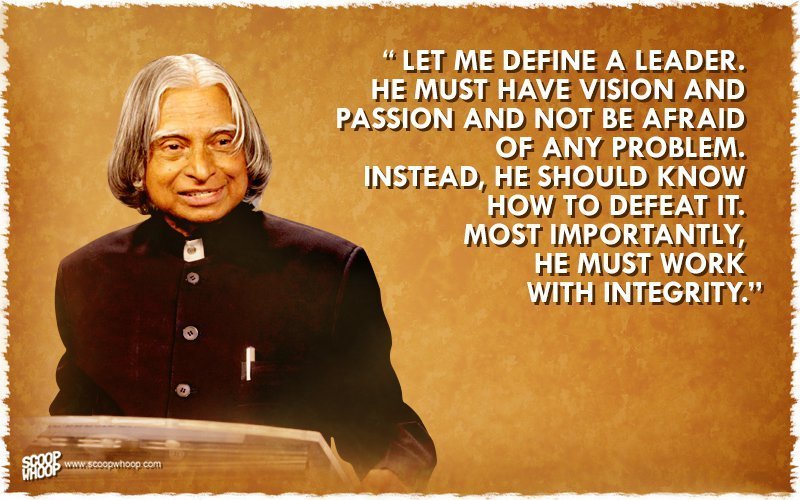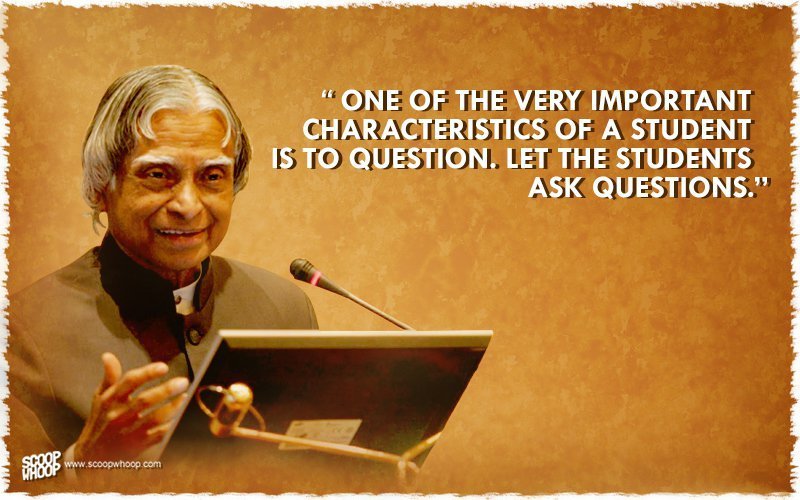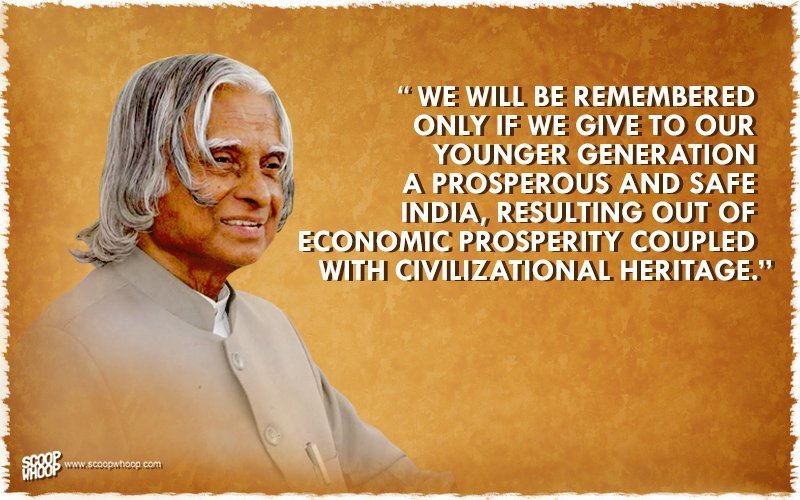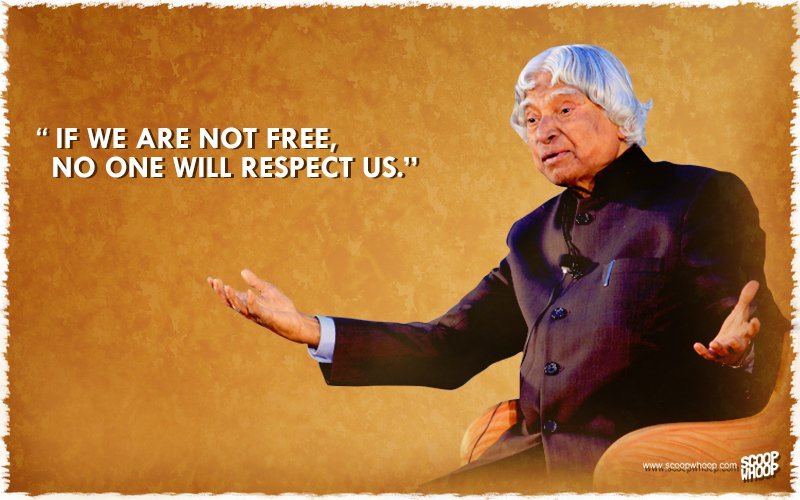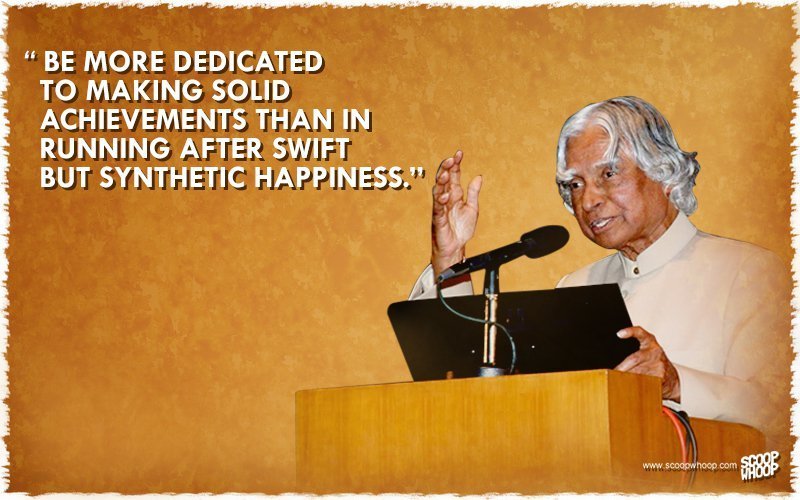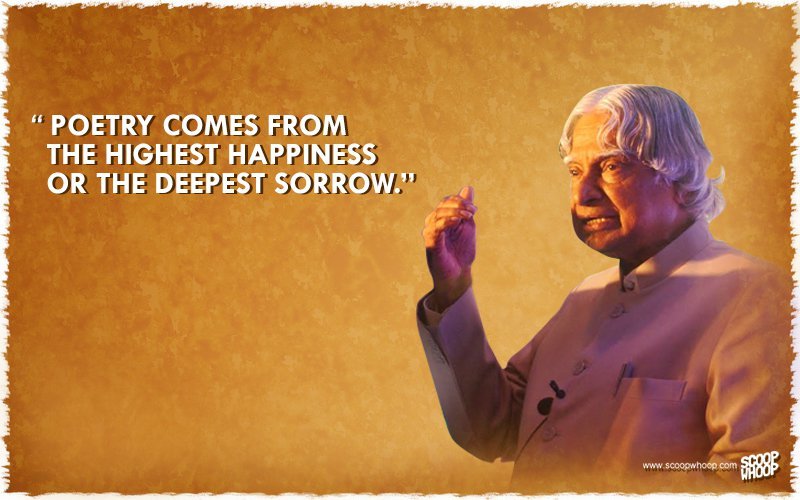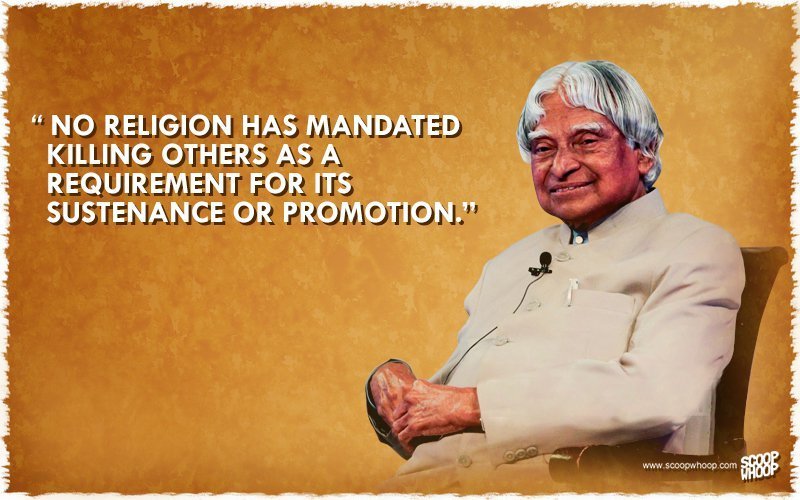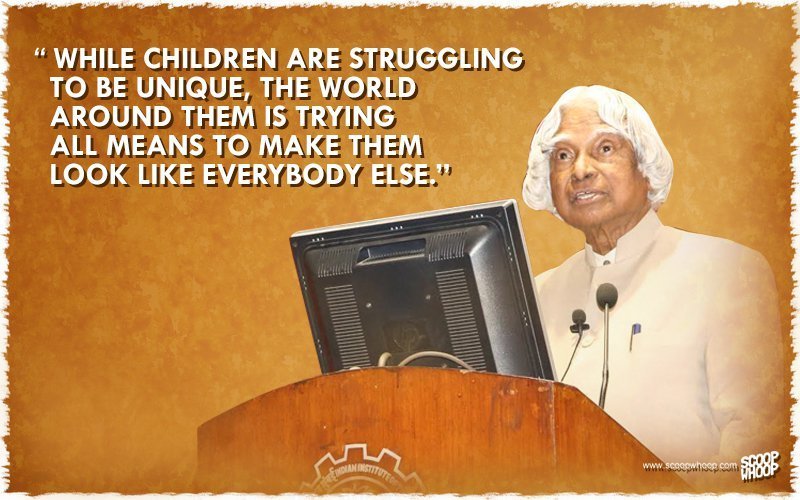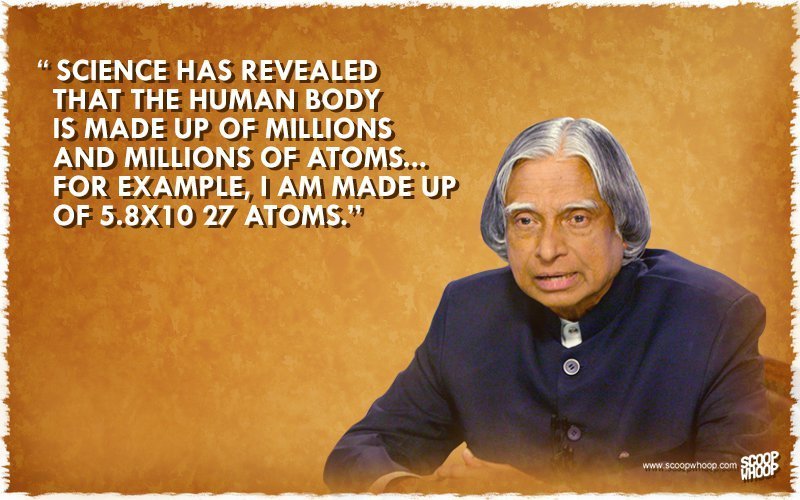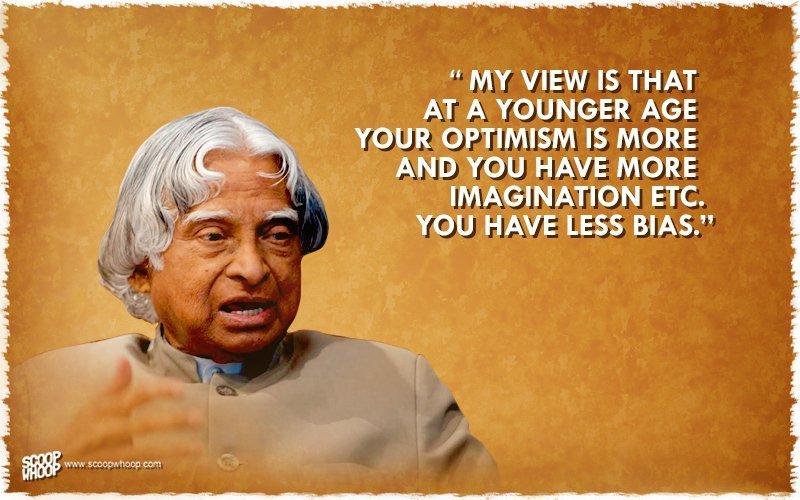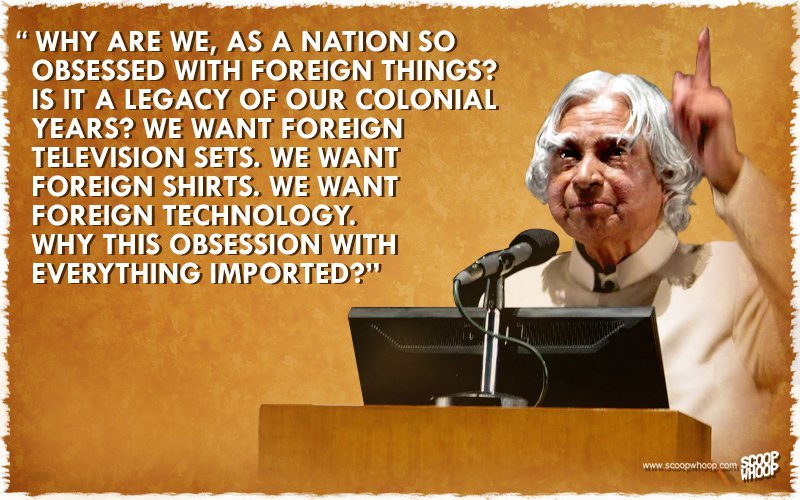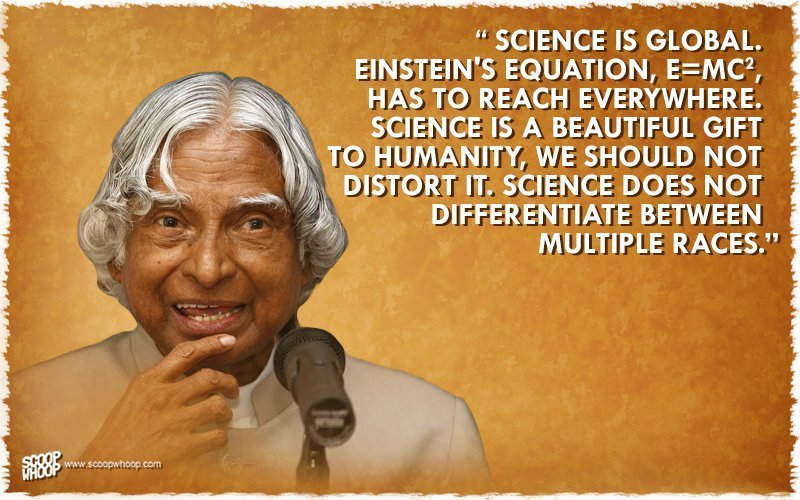 Hardly does a country get a President of such devotion, intellect and knowledge.
India was lucky to have you, sir.
Design credits: Vineet Kumar