Kerala is among the few states that are bouncing back from the coronavirus crisis and doing everything it can to contain the spread of virus that has claimed more than 1,781,973 lives globally.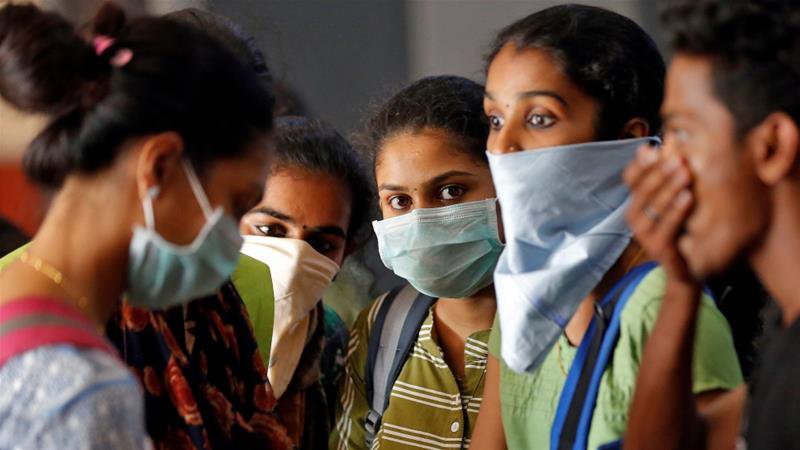 Kerala is leading by example and here are some instances that prove this state is doing an impeccable job to ensure safety for its people.
1. Amidst the lockdown, the Kerala government home-delivered mid-day meals provided at the anganwadi centres across the state so that kids don't go hungry.
2. The state government deployed two robots to create awareness about the virus and distribute hand sanitizers and masks to contain the pandemic. 
3. To overcome shortage of masks, amid coronavirus outbreak, Kerala prisoners made over 6,000 masks in just two days. 
4. Steps to improve broadband services have also been taken by the state government since people will be under isolation or will be working from home.
5. Two unique awareness campaigns, 'Route Map' and 'Break the Chain' have been launched by the Health Ministry of Kerala to increase awareness about coronavirus. 
6. Kerala CM Pinarayi Vijayan held a press conference on coronavirus and about the spreading of fake news to improve safety and precautionary measures. No other CM has done the same yet in any other state. 
7. Screening of passengers inside trains in Thiruvananthapuram division have begun, all thanks to the efforts of the state government. 
8. The Kerala government personally called up all those who were in quarantine to check on their mental health and to make sure all the patients are being treated with care.
9. Government hospitals in Kerala are providing proper meals to all those who have been put in isolation wards. Unlike some government hospitals in Delhi and Maharashtra, the government hospitals in Kerala are clean and proper hygiene is being maintained. 
Hats off to all the efforts. Kerala is truly leading the way by example.