Nobody can beat Indians when it comes to jugaad. From finding innovative solutions to making new inventions, there's no dearth of creativity in our people.
Here's instances that show Indians do it the best.
1. Relatives of this bride-to-be used a paint roller to put haldi without coming too close to her.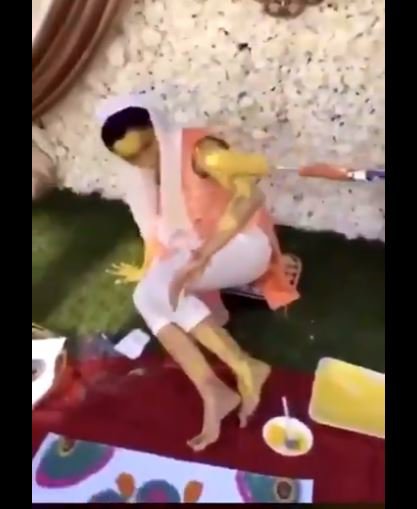 2. This Chemistry teacher made a makeshift 'tripod' for her phone to teach her students virtually.
3. This man built a 'social distancing' bike with seats 1-metre apart to drop off his daughter to school amid coronavirus.
4. This couple used a pair of sticks to make each other wear the Varmala during their wedding.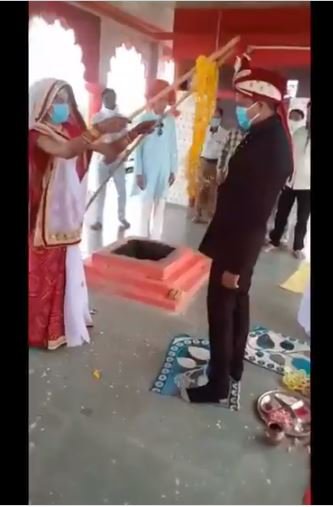 5. A DJ booth was set up in the middle of the fields in Uttar Pradesh to ward off the locust invasion with loud music.
6. This school teacher used a refrigerator tray and kitchen dabbas to teach students online during the lockdown.
7. A milk vendor in Jodhpur used a funnel and pipe tied to a stick to supply milk to the customers to maintain social distancing during the pandemic.
8. Field staff in Dongarwadi, Maharashtra used PVC pipes to distribute food grains to ration cardholders to maintain social distancing.
9. A group of Indian women used a JCB excavator to climb down from the back of a truck.
10. A group of Indian people smuggled alcohol bottles in gas cylinders.
11. This auto rickshaw driver created partitions in his vehicle to maintain social distancing during COVID-19.
12. This woman used hair bands to make a budget-friendly face shield.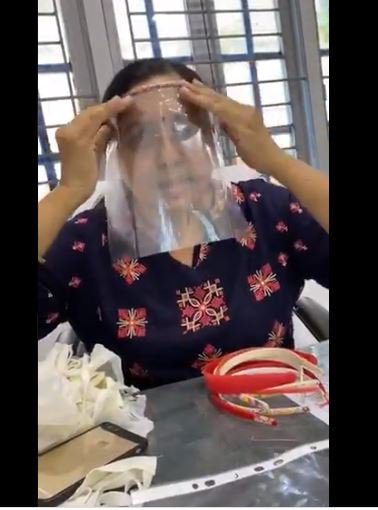 13. This person made a makeshift excavator – using a khatiya and used it to pick up a load of earth, much like an excavator would.
14. These men used a bike as a machine to be used for farm work.
15. Someone cut one side of a water tank to facilitate the parking of scooters.
If you too have witnessed some mindblowing instances like these, share with us in the comments below.