On a microcosmic level, all the creation on planet Earth shares the same DNA. Humans, dogs, cats, even dinosaurs. Now, it is understandable that due to the law of the food chain, one has to feed on another in order to survive.
That, however, does not justify the killing and torture of innocent creatures for the satisfaction of our sadistic natures. Recently in India, several instances of men killing, torturing and violating animals have surfaced. Take a look at some of these cases and judge for yourself the extent to which mankind has fallen. 
Note: Some of the images & videos used are graphic in nature.
1. A man chopped off the legs of a puppy in Dwarka
In December 2016, a puppy entered Pramod's house and was offered food. But call it excitement, if you can, it happened to scratch Pramod. This pissed off Pramod, who chopped off the limbs of the puppy.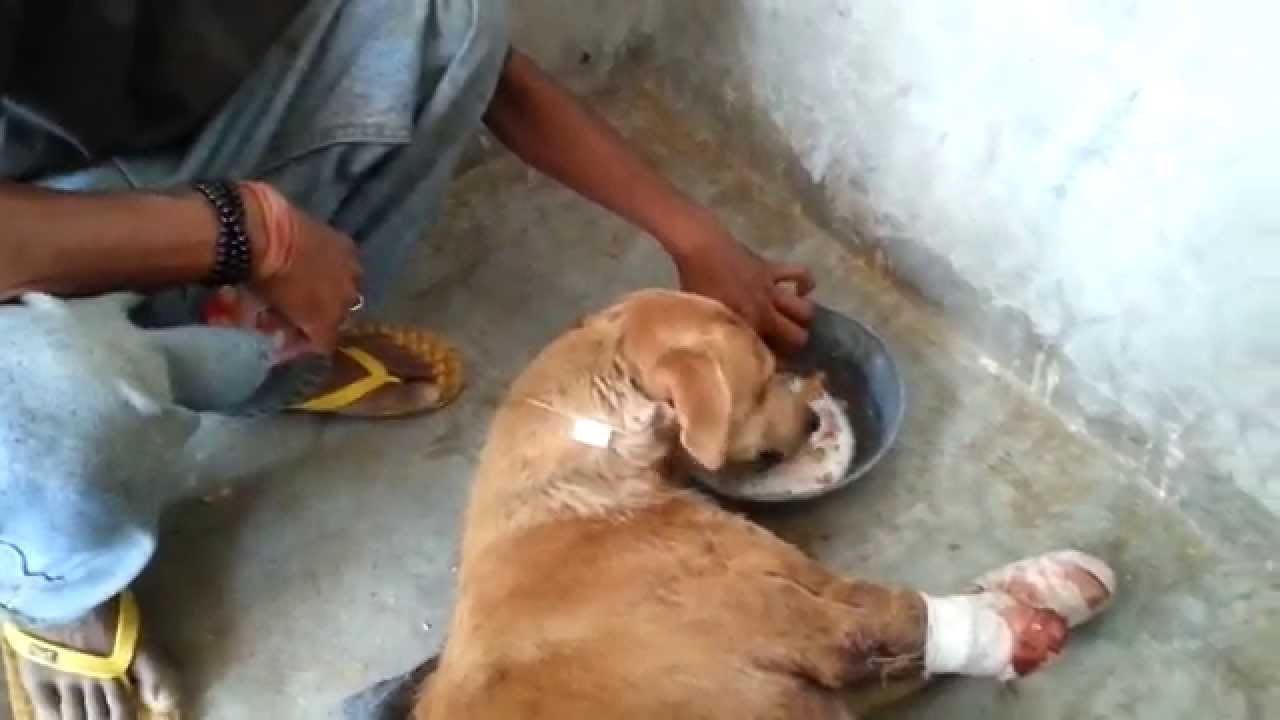 2. A Medical student from Chennai threw a dog off the terrace
In July 2016, a  final year student Gautam Sudharshan, from Madha Medical College in Chennai flung a 5-month-old pup from the rooftop. He also made a video and uploaded it on YouTube.
3. A Bengaluru woman killed 8 puppies to teach their mother a lesson
In March 2016, the residents of Lane No. 3, Krishnanagar, off Tumkur Road were haunted by the memory of a dog digging up the graves of her puppies and nursing them. The pups had been killed after being thrown across a boulder by Ponamma, wife of an ex-flight lieutenant, to teach the dog a lesson as it had given birth in a drain under the gate of her house.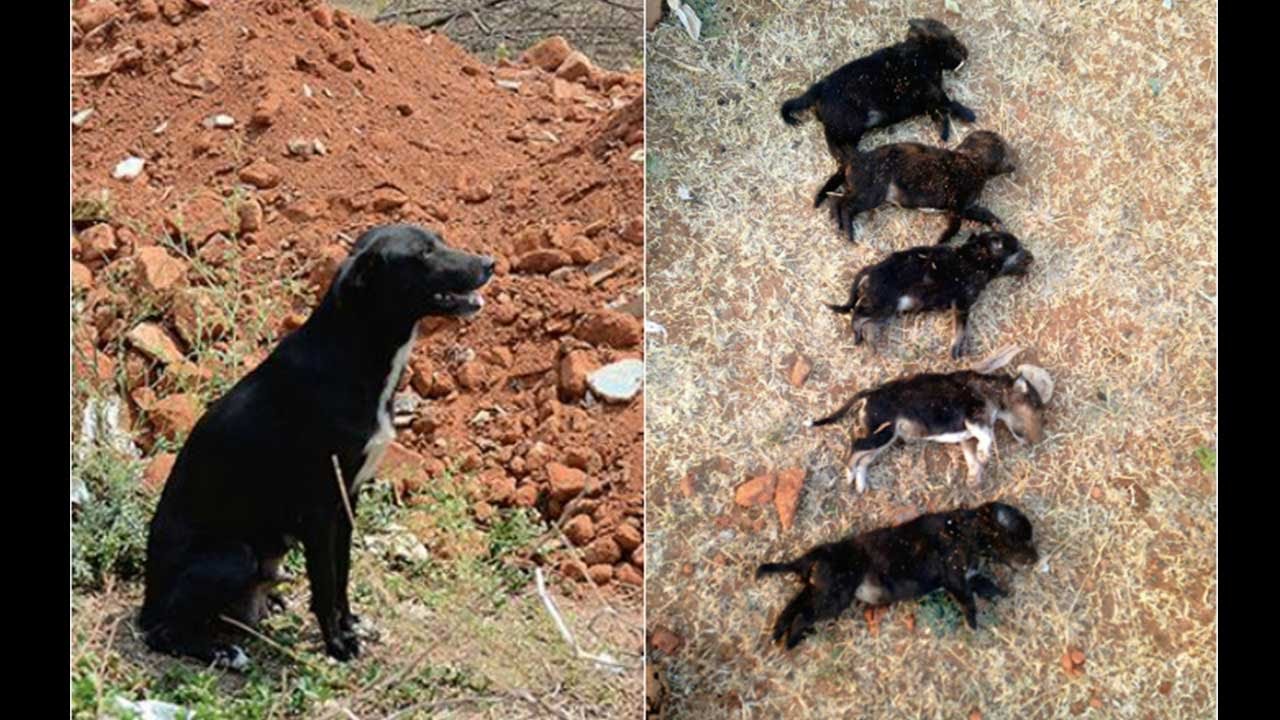 Check Out –  List Of Some Of The Most Horrific Torture Methods
4. Four stray dogs were burnt alive, 16 others poisoned in Pune's Baner
In October 2017, a serious case of violence against dogs was reported in Pune's Baner. Four stray dogs were first tortured, dragged and then burnt alive. 16 others had just been poisoned by an unknown entity just a week ago.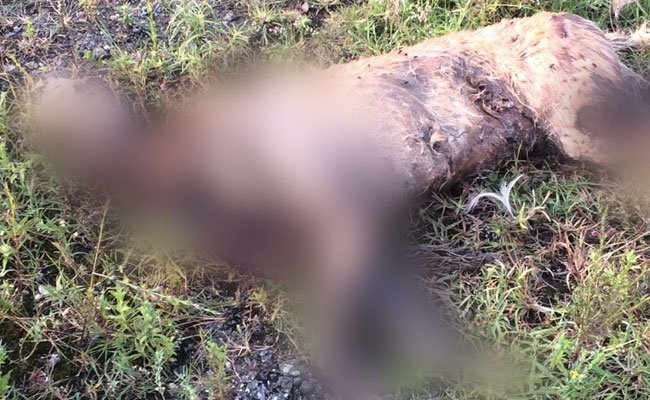 5. Two men drag a crying dog with two leashes around its neck
October 2017, also saw the surfacing of a video with a dog crying as he was being dragged around by 2 leashes. The dog was seen choking in the video and collapsed before it was loaded into a van. The reports state that it was carrying many other animals. 
6. A Mumbai man was arrested for raping a stray dog
In another case in October, 19-year old Kuldeep Karotiya took a stray inside a public bathroom and raped it.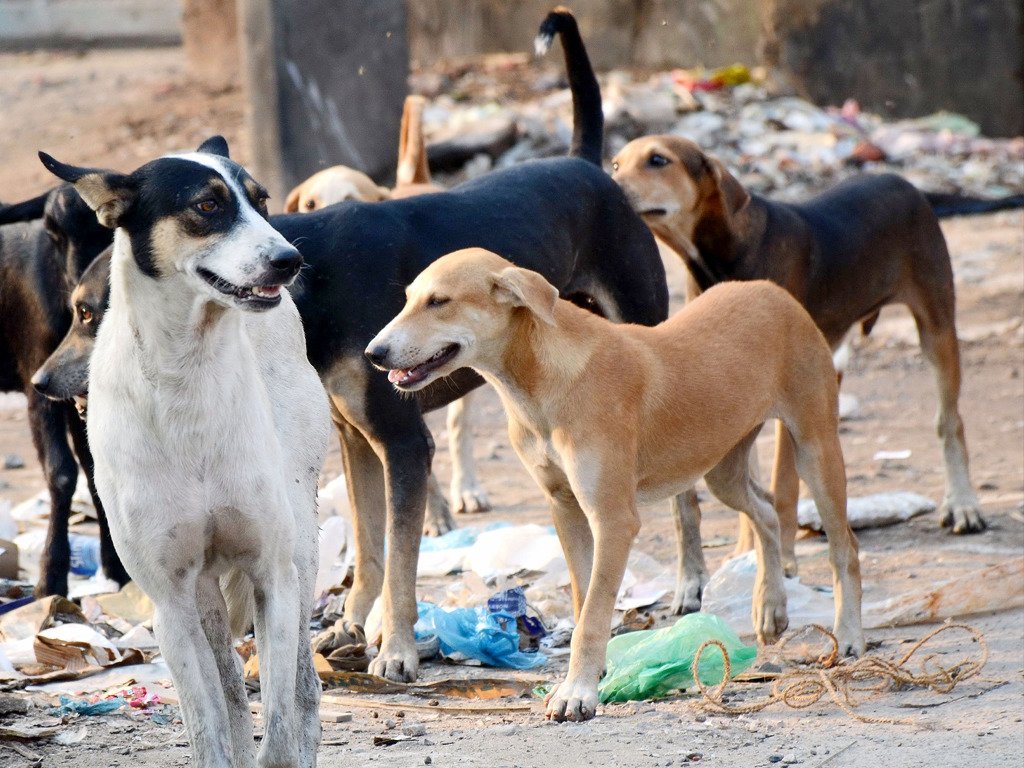 7. A man kicked puppy to death, then assaulted a woman for lodging complaint
Nagpur's 30-year-old Abhishek Ingle reportedly kicked a two-month-old puppy till its intestines fell out. When 25-year-old Karnika Pandey sought the help of animal rights activists and lodged a complaint against him, he assaulted her and tore her t-shirt.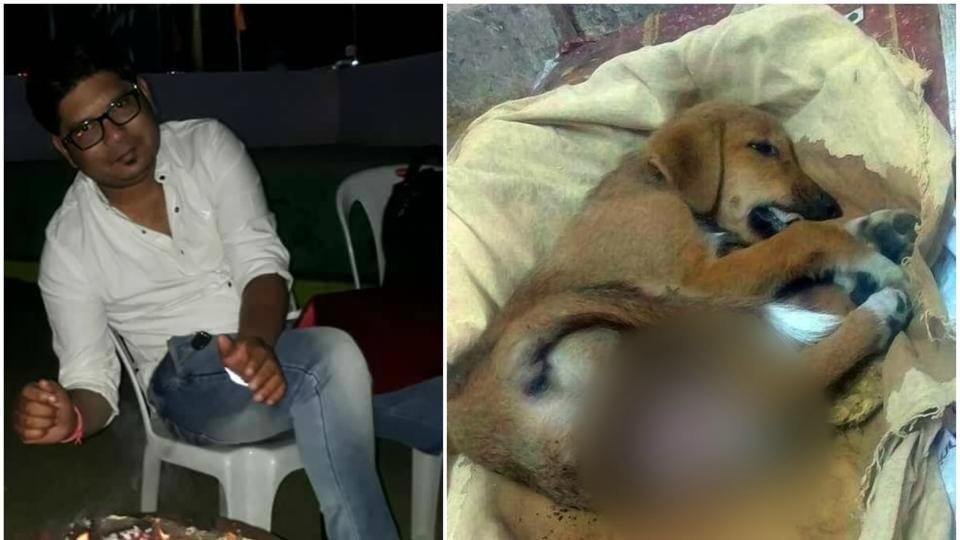 8. 12 cats died of poisoning in Pune
12 cats were found poisoned at a housing society in Wakad, Pune. on October 30, 2017.  However, the culprits are yet to be determined.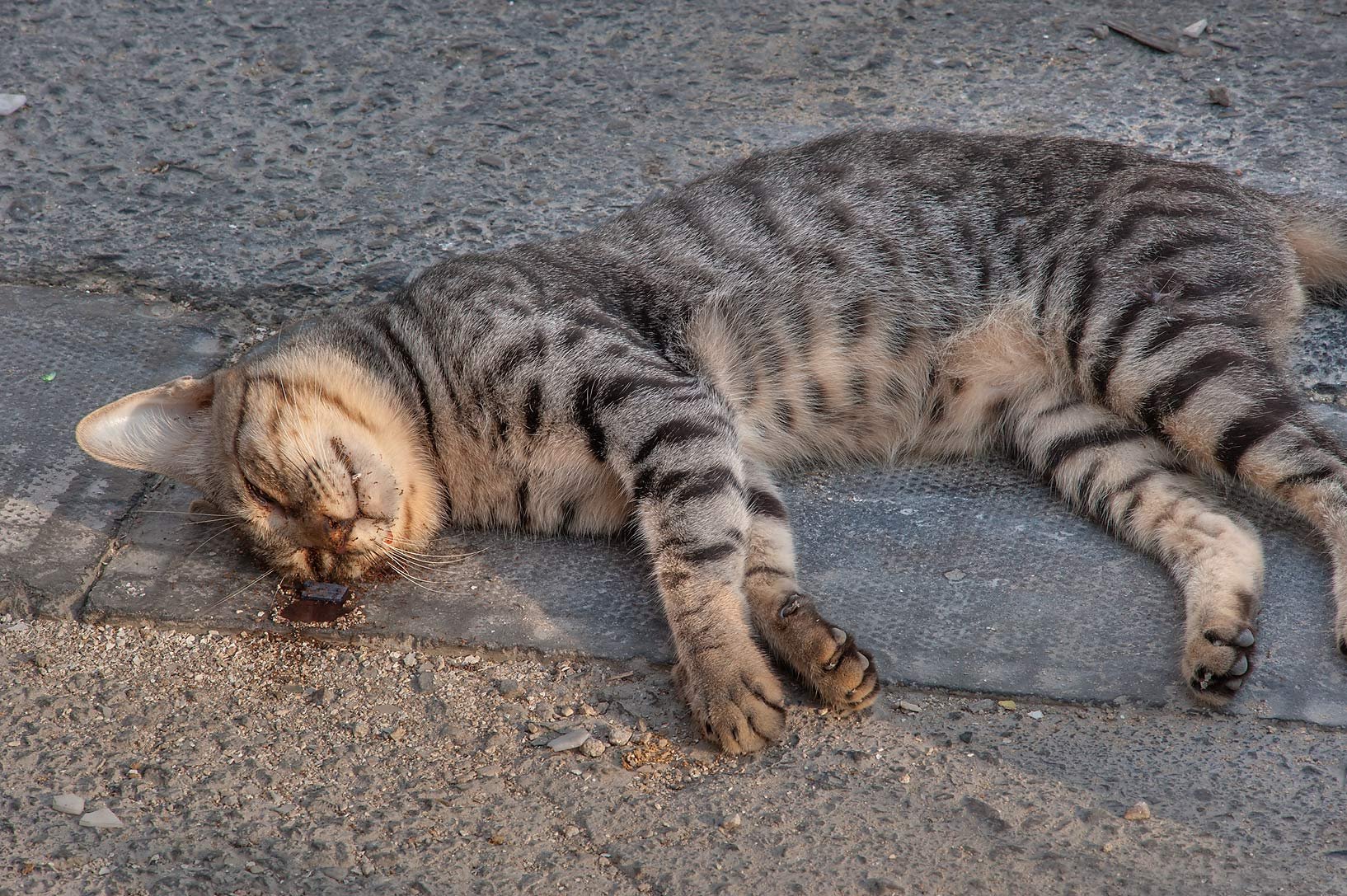 9. A Thane man ran over stray dog 3 times to kill it.
A CCTV footage captured a man by the name of Girish Sant running over a stray dog. In an extreme act of cruelty, Sant first ran over the dog's legs. He then went back and ran over him again injuring it further. Following which, a security guard came out and asked him t back off. Despite this, he went back a third time and ran over the animal, killing it in the process. 
10. A man mercilessly slapping a dog for not writing ABCD
Just a few days ago, a video went viral that showed a man teaching a dog how to write! What's worse is that he slapped the dog for not being able to write ABCD. The video then went viral under the taglines of being funny!
11. A drunk man killed a stray dog by standing on it for over an hour
An ex-army man, who volunteered as the traffic marshal for the Gautam Budh Nagar police in Noida, got heavily drunk and stood on the neck of a stray dog while holding his hind legs with another foot for an hour, till it died. 
12. A Major beat 3 stray dogs to death in Dehradun
In May, an Army officer allegedly beat three stray dogs to death and caused severe injuries to two others in Dehradun's Garhi Cantonment area.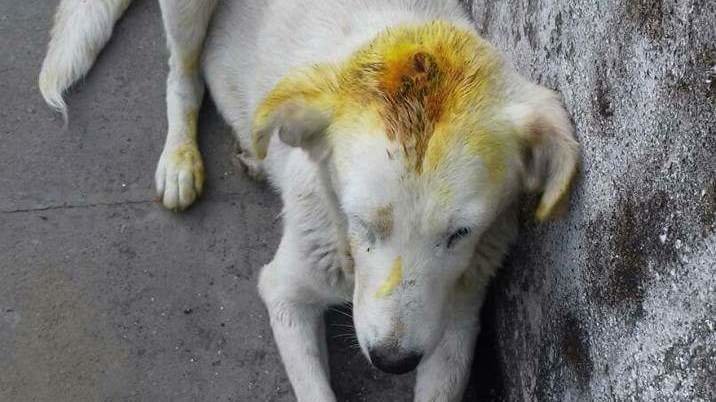 13. The brutalised body of a female monkey was exhumed
According to investigations, medical students in Vellore had tied the animal up, burnt and beaten it mercilessly. According to reports, as stick had been inserted into her rectum and forced out through the front of her body. 
14.  A Mysore man tied a mouse to a jar & tortured it for stealing
Melahalli Ramanna, a shopkeeper from Mysore was seen in a video tying up a mouse to a jar and beating it up with a stick for stealing food. 
15. 5 men dragged a dog tied to one of their bikes for two kilometres
November 2016 in Pune saw 5 unidentified suspects tying a dog to one of their bikes and dragging it for 2 km near Sus village.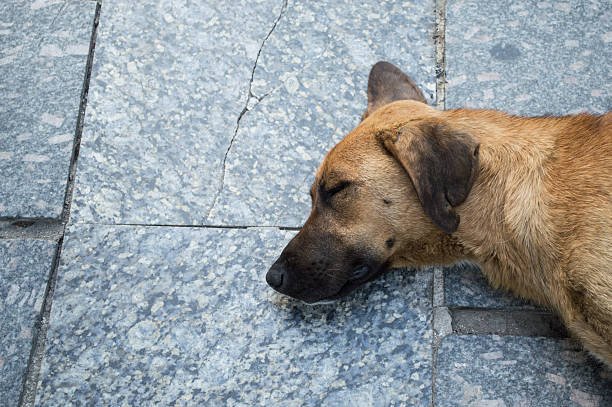 Really? Are we this sick as a species?