Insurgents fired hundreds of shots into a police booth in restive Muslim-majority southern Thailand on Monday, wounding 12 officers in what police called the biggest such attack in years.
A decades-old separatist insurgency in the provinces of Yala, Pattani and Narathiwat has claimed more than 6,500 lives since it escalated in 2004, according to independent monitoring group Deep South Watch.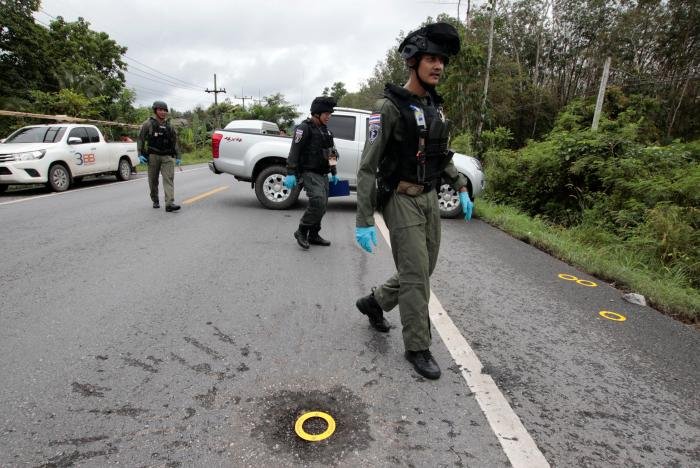 CCTV footage showed what appeared to be about 30 insurgents surround a Yala police booth and firing more than 500 shots inside the building, Police Major General Kritsada Kaewchandee, chief of Yala provincial police, said.
"This was the biggest attack in the deep south in many years," he told Reuters.
In February, the military government of the Buddhist-majority country struck a deal with MARA Patani, a long-standing umbrella group that claims to speak for the insurgents, over a "safety zone" to cover five districts in the three southern provinces. The names of the districts have not yet been announced.
In March, the insurgents killed four people in Narathiwat including an eight-year-old child.
Feature Image Source: Reuters (Representational)