As Prime Minister Narendra Modi happily inaugurated the much hyped International Yoga Day on Sunday at Rajpath, hundreds of yoga fans were disappointed after they were denied access to the venue.
Majestic Rajpath was turned into 'Yogapath'. Around 40,000 people participated in the yoga rally led by PM Modi, but hundreds of others were left high and dry.
Most of the people who had planned their Sunday with Modi were disappointed when they weren't allowed to get into the yoga demonstration as they didn't have the government-sponsored invitation cards.
Cops deployed around the venue misbehaved with public and media representatives only to make roads hassle free for the invited attendees (read sarkari and elite janta). The police had formed a human chain to keep, what they called the aam crowd, away from the venue.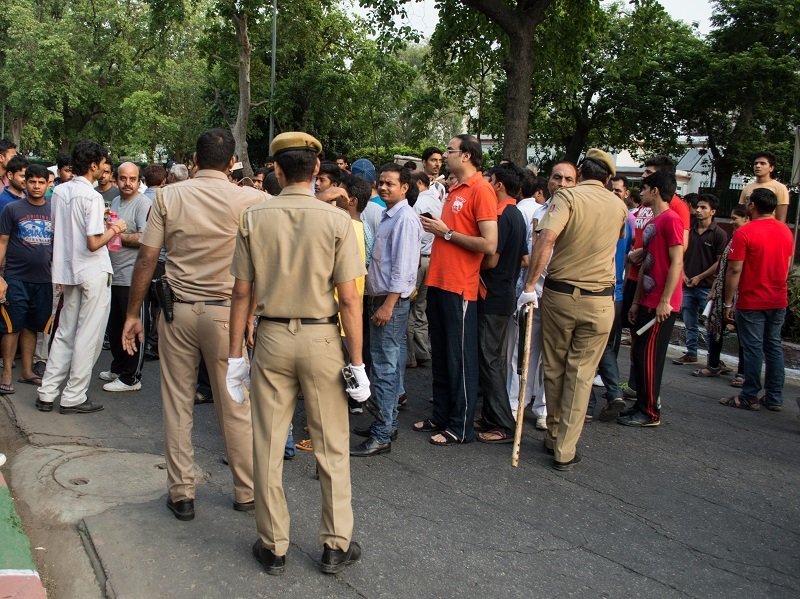 Police men asking the crowd to leave the area and make space for the movement of the invitees and VIPs.
People who were denied access were furious. They said despite the huge campaign about the Yoga Day, there was no prior information given about the registration process.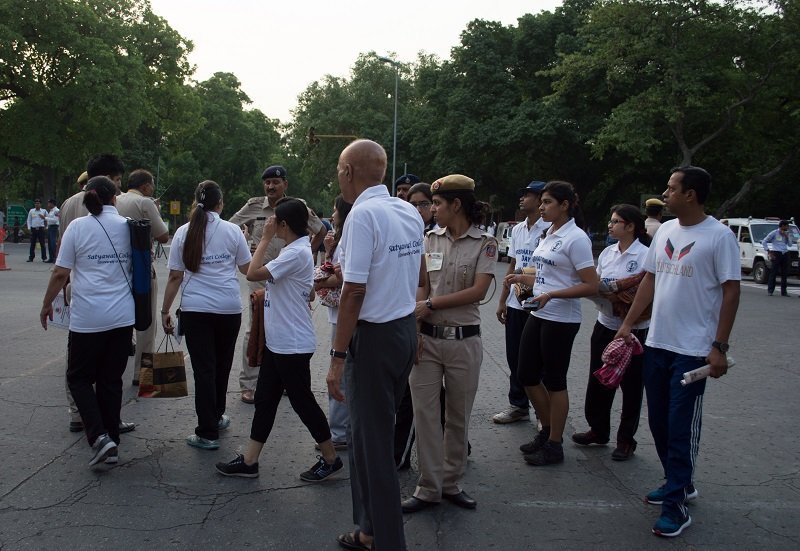 Students of Satyawati College (DU) were asked to move out of the location.
Yoga consultant C.K.S. Shanmugasundaram who had come from Tamil Nadu to participate in the inaugural ceremony told The Hindu . "I am sorry to say that this is against the spirit of yoga. They want to make it international but here at the national level they are discriminatory toward general public".
After a 36-hour train journey, Shanmugasundaram had arrived in Delhi on Saturday morning, June 20, only to get a chance to meditate at Rajpath along with yoga stalwarts like Baba Ramdev, but he was denied.
According to reports, Shanmugasundaram went to Tilak Marg police station to file a complaint against the Ministry of Ayush, which sent him a series of text messages about the significance of yoga in everyday life.
"The Ministry encouraged me to come here but now I feel cheated," he said.
(All pictures taken by ScoopWhoop photojournalist Sneha Mitra)