Amidst the scuffle between Samajwadi Party supremo Mulayam Singh Yadav and IPS officer Amitabh Thakur, Uttar Pradesh government has suspended Thakur.
Thakur and his wife met officials of Home Ministry on July 13 seeking for a CBI probe and personal security.
Earlier, a rape case was filed against Thakur after he lodged a complaint against the SP chief for threatening him.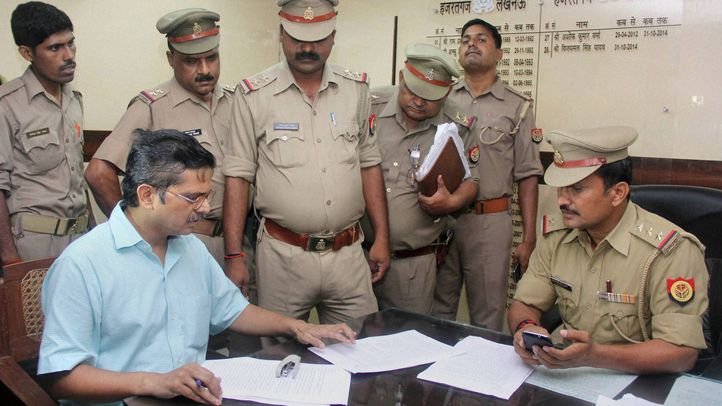 "It's not easy to walk on honest path. I will approach the court against the suspension (sic)," Thakur said. He said the government did not inform him about his suspension and he got to know about it through media reports.
After meeting additional secretary in the Ministry of Home Affairs (MHA) Anant Kumar Singh in Delhi, Thakur sought for a central force protection for social activist Nutan Thakur, his wife and himself.
"Mulayam Singh Yadav had threatened me with dire consequences. So, today I have met the additional secretary and sought security for me and my wife by central forces," he told reporters outside the North Block, housing the MHA.
In the meantime, UP Chief Minister Akhilesh Yadav has responded to the allegations levelled against his party of trying to launch a witch-hunt against the activist IPS officer by lodging a rape case against him.
"Netaji (Mulayam Singh Yadav) advises everybody, including politicians and officers. He even advises me as many media persons have written about. So what he said (to Amitabh Thakur) should not be taken otherwise," Akhilesh Yadav said.
Read more: