New Delhi: An Iranian student of Delhi's Jawaharlal Nehru University was allegedly physically assaulted on Sunday night by a group of students celebrating India's win against Pakistan in ICC Champions Trophy match in England. 
The student, who wishes to remain anonymous, has filed a police complaint against his assailants. He has also brought the matter in the notice of varsity's Chief Proctor. 
According to the complaint, a copy of which is with ScoopWhoop News, the victim alleges he was assaulted by a "drunk" group of 10 people without any reason. In his complaint, the victim has also named RSS student-wing ABVP's Saurabh Sharma as one of the members of the group who assaulted him. However, Sharma has denied the allegations.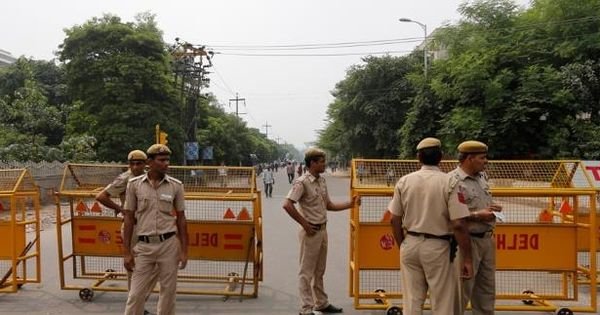 "Vinay, a resident of room number one of Damodar Hotels D Block, was bursting crackers in gallery. When the guard intervened, he started arguing. Then they started arguing with the guard on duty named 'Vinay Shukla' and pushing him (sic)," the student's complaint reads. 
"I was just observing the whole situation when they started arguing with me and one of them pushed me, while 'Vinay' punched me on my nose'. It was a group of 10 people at least, including Vinay, amongst which one of them I recongnise as Saurav Sharma (sic)," the complaint said. 
The security guards were unable to control the situation and other students who tried to pacify the matters, were also assaulted, the victim alleges. 
The student has also alleged that despite complaints from many students against the "unruly behaviour", there was no action from the hostel warden.  
JNU Chief Proctor Vibha Tandon wasn't available for comment.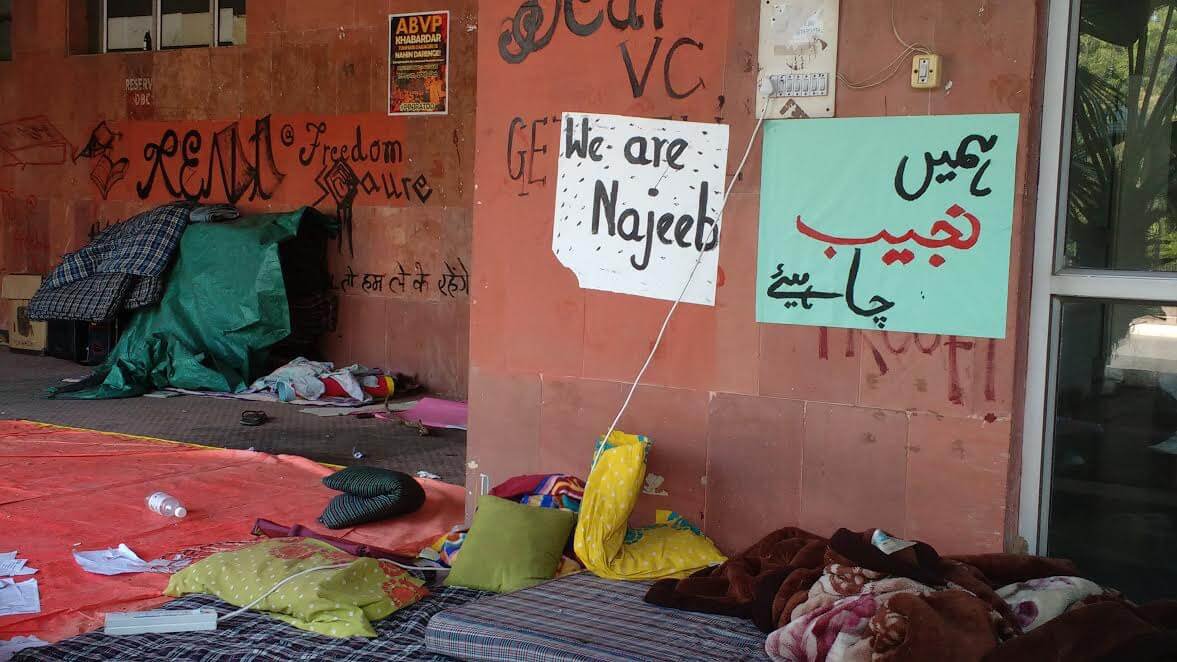 ABVP member Saurabh Sharma, whose name was mentioned in the complaint, claimed that he was celebrating India's victory against Pakistan on Sunday when a few persons, some of whom "maybe foreign nationals",  manhandled him.
Damodar Hostel' Senior Warden Dr. Pijus Kumar Sasmal said he wasn't present at the scene when the incident took place. 
"I got a call at around 1:30 in the night…the students complained against a group of students who had assaulted an international student. We haven't penalized the erring students yet but there will definitely be an action against the culprits," Sasmal told ScoopWhoop News.   
The incident comes more than eight months after a 27-year-old JNU student Najeeb Ahmad was assaulted by the members of ABVP at his hostel. Despite investigations and a petition to trace him pending with Delhi High Court, police hasn't been able to find Ahmad who has been missing since October last year. 
(With PTI inputs)
Feature image source: PTI/File Photo