Manipur's 'Iron Lady' Irom Sharmila got bail on Tuesday from a court after she promised the magistrate to break her 16-year-old fast against AFSPA. 
"The court examined two witnesses. She has now got bail on personal bond of Rs 10,000," Sharmila's lawyer L Rebada Devi told reporters. The court is yet to give her release orders and till then Sharmila has been taken back to judicial custody.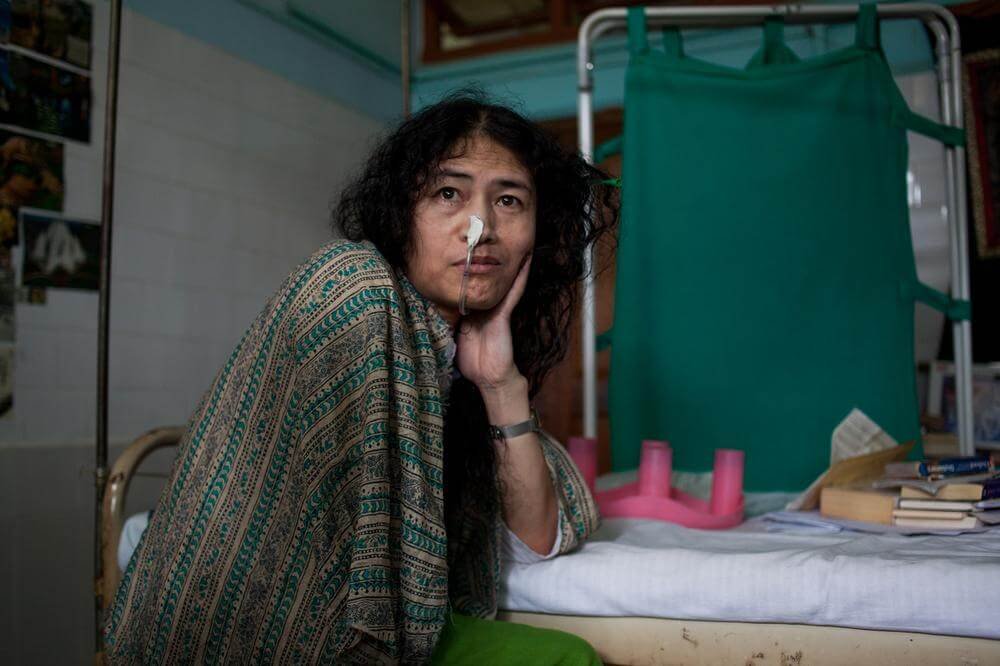 However, the 44-year-old civil rights activist is yet to break her fast. Her counsel said during the hearing the court examined two witnesses and fixed August 23 as the next date of hearing. A fortnight ago, she had announced that she will break her fast today, join politics and also get married. 
"I have been fasting for the past 16 years, I am ending my fast today. I want to try a different agitation now," Sharmila told the media outside the courtroom today. She said she will get AFSPA repealed once she wins the elections. 
"I will contest against the chief minister of Manipur in the upcoming state elections," she said. During the hearing, her lawyer said Sharmila appealed before the court to set her free because she wants to break her fast. The iconic rights activist has been forcibly fed through a nasal tube since 2000 to keep her alive at a prison-turned-hospital in Imphal.