They play cricket with their hearts on the sleeve, can be eccentric on the field, love being involved in scuffles with opponents often, and sometimes even teammates, very outspoken, rubbing the wrong shoulders. They are highly successful in domestic T20 leagues, but will, arguably, never play international cricket again.
The worlds of Gautam Gambhir and Kevin Pietersen sound awfully similar!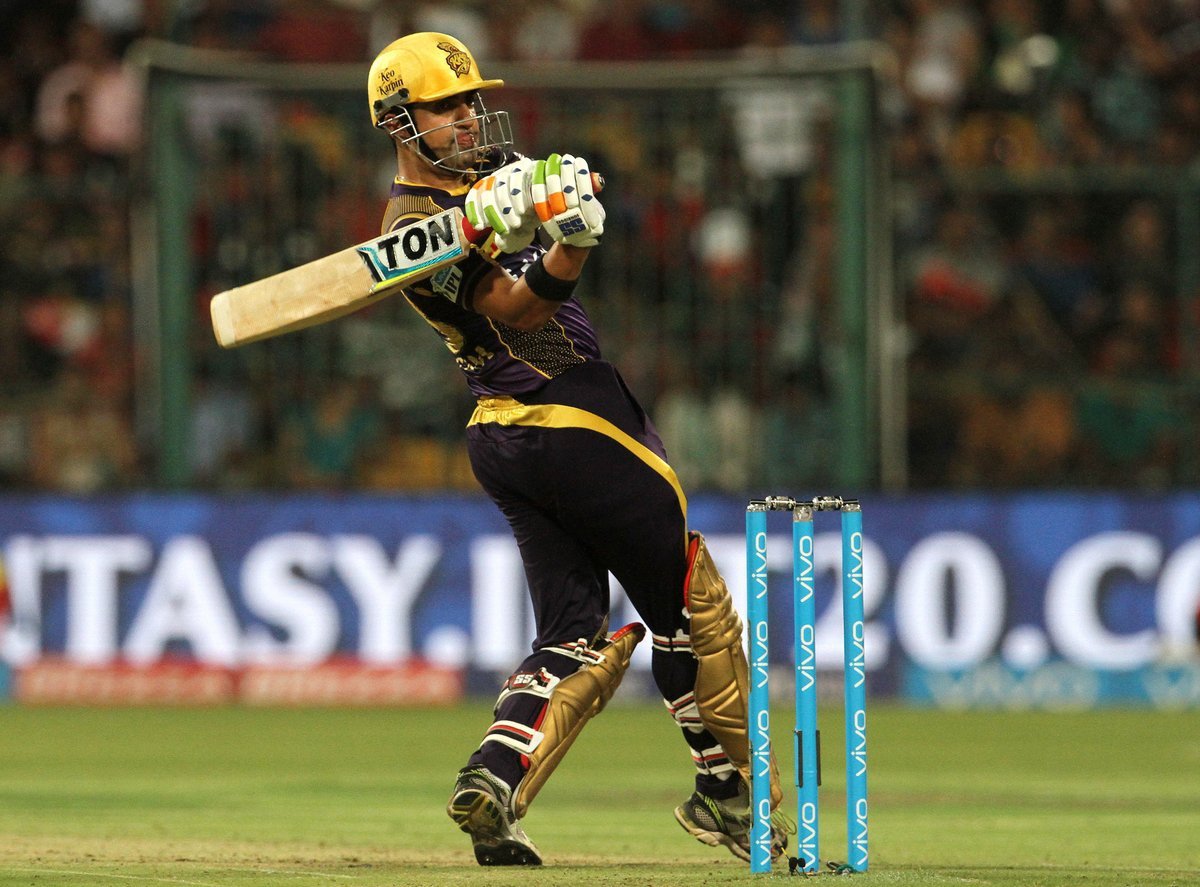 Sample this. It was the 19th over of a tense chase in Bengaluru on Monday night, as KKR were completing a stunning turnaround against RCB, led by Yousuf Pathan. Suryakumar Yadav executed a perfect sweep that raced to the fence for four, taking Gautam Gambhir's men closer to victory.
But you would not have guessed that if you saw how Gambhir reacted in the dugout. He got up from his chair, kicked the said chair with all the energy he coul muster, threw down the towel he was holding in his hand and basically, vented out all his pent up tension in one go.
And he was duly fined for his action.
Gautam Gambhir now pays Rs. 3.6 Lakhs for kicking a chair. Costliest kick ever in India? #IPL

— Sampath (@SAMPATHB24) May 3, 2016
That moment kind of sums up Gambhir, especially in the IPL. As skipper of KKR, he has never been shy of showing his emotions on the field. Be it looking like the end of the world is nigh when a match is close, be it bellowing out in when a wicket falls, be it taking on players from the opposition over a disagreement – chests puffed up and all that — even if it is Virat Kohli (remember IPL 2015). And this is just in IPL, let's not even take is time with Delhi Ranji Team and India into account — we'll be discussing Gambhir's on-field altercations and outbursts all day long!
Because that is how he is — a hard-nosed, fiercely competitive cricketer living up to most Delhi-boy stereotypes.
Writing for the Hindustan Times, he made this observation:
My brush with authorities is not new. I am repentant and embarrassed but I never got the answer to one basic question: Aren't the role models entitled to have emotions? Aren't they human enough to express themselves or release their pent up feelings? I think they too are by-products of the times and the society they are living in.
Fair enough, right?
But Gambhir, who is in a rich vein of batting form, scoring 393 runs in the 9 matches this year so far, is probably paying the price for all his 'brushes with authorities'. In current form, only Virat Kohli is performing better than Gambhir among the Indian batsmen — Kohli and Gambhir are the top two in the batting charts right now.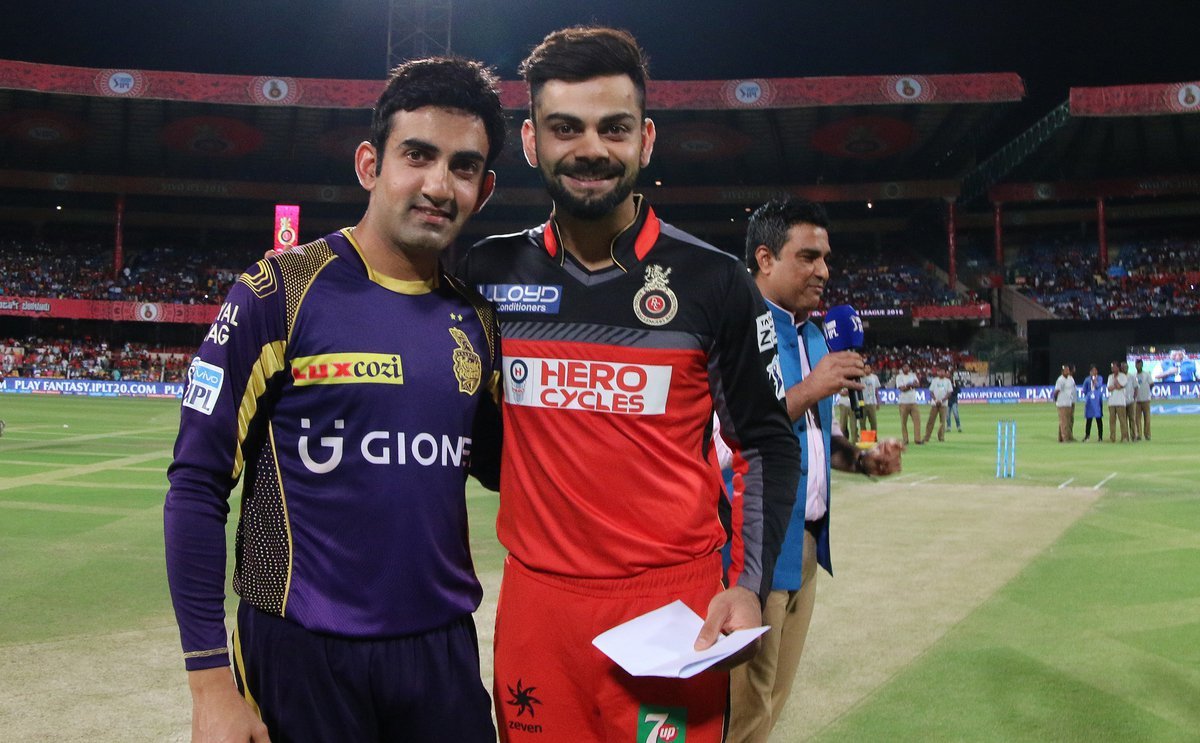 Rohit Sharma seems to wake up only for run-chases, Ajinkya Rahane is blowing hot and cold for Falling Pune Superdwarves RPS, and Shikhar Dhawan's moustache-twirling abilities have long since overshadowed his batting. Sharma and Dhawan have been very long ropes by the Indian management when they struggled for runs too. 
Gambhir on the other hand is making fifties for fun (four this year so far), including a brilliant innings against KXIP on Wednesday as KKR went top of the table.
But yet, the chances of him coming back to the team are as high as Leicester City wining the Premier League title this writer going out on a date with Deepika Padukone.
We can only speculate on the reasons, but it is widely believed that Gambhir does not enjoy the confidence of the Indian board or the captain(s). The starting point could well have been Gambhir's famous press-conference in Australia where he said Dhoni wantonly delayed a run-chase till the last over when the match could have been won much earlier. He was in and out of the Indian team then, and not much later, has only been out of the team.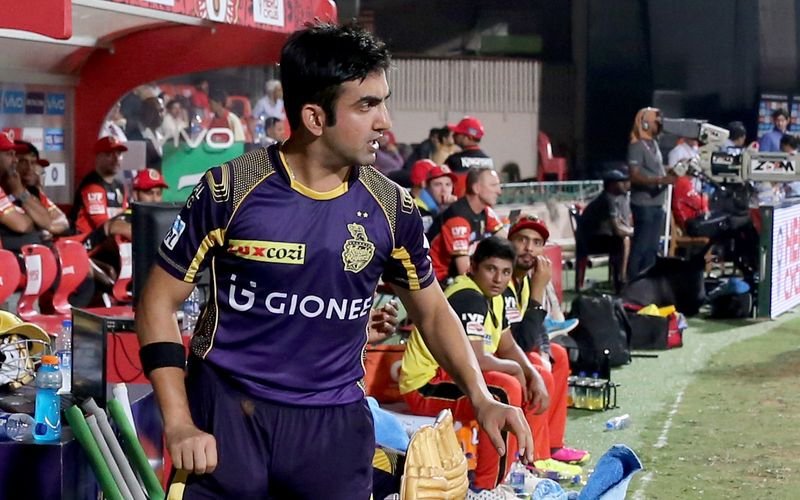 And to think he was the vice-captain of the Indian team, ear-marked to take over from Dhoni as he was setting the world on fire with his all-round batting displays.
This is not to say Gambhir had to play by the rule-book when it came to voicing his opinion, that he had to be a conformist to keep his place in the side. He did not help his case with a string of failures with the bat either. To his credit, he trained harder than ever ,even taking Justin Langer's assistance personally to make a comeback. He has been a pillar of strength of KKR over the years, with the bat and his leadership of the side as well.
One can't help but think, 'what if'….
Harbhajan Singh was recently called up to the Indian Test squad after a gap of two years for the tour of Bangladesh last year at the age of 35. Ashish Nehra, 37, made his comeback to the Indian team after a gap of over five years when India toured Australia in January. Yuvraj Singh, the man of multiple comebacks, is enjoying a second wind to his career at the age of 34. There is Amit Mishra as well.
At a time when the India selection committee has made it clear that to be part of the Indian team, age is just a number, it is simultaneously surprising and obvious that Gautam Gambhir's name still does not figure in the discussion.
While the Andrew Strauss-Kevin Pietersen played out largely in the public domain, with the former saying the doors are pretty much shut for KP, the Gambhir saga has largely happened behind closed doors.
"Comebacks or no comebacks, are only by-products [of form]," said Gambhir recently. But when it to comes to the tempestuous Delhi lad, there is a feeling that there is something more to it.