If you even remotely follow Indian politics, you must have come across this "rumour" on social media: That India Today's consulting editor Rajdeep Sardesai is joining Arvind Kejriwal's Aam Aadmi Party and will be contesting as its candidate for Goa's chief minister. 
It kinda started when journalist and Modi supporter Madhu Kishwar tweeted this a month back
Rajdeep rubbished it promptly, calling Kishwar a gossip columnist
Kishwar followed up on her "scoop"
A month later, Goan newspaper The Navhind Times 'authenticated' the rumour 
It was after Rajdeep and his journalist wife Sagarika Ghosh were seen in the AAP Rally in Goa on May 22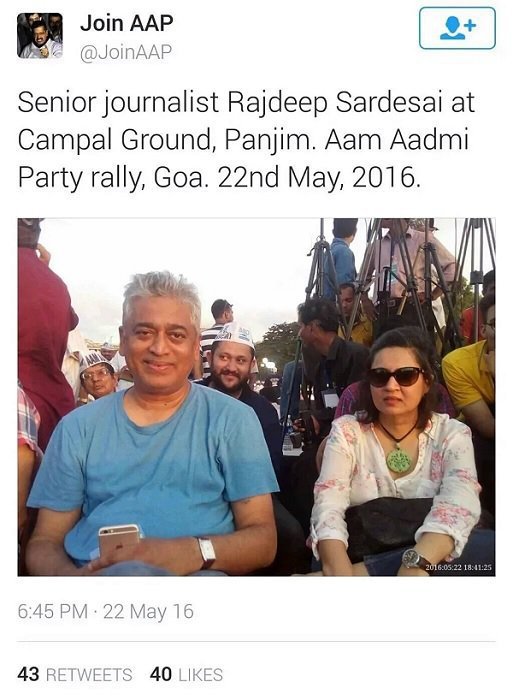 When the newspaper confronted Rajdeep, he chose to be vague
"Unlike other occupations which can be continued even after being a politician, like that of a lawyer who can practise even after becoming a politician, journalism is not so. However, if the people of Goa tell me to be chief minister then I am ready. At the same time I can assure you that no one will do that"
And added more fuel to the "speculations"
"At the moment I'm not with AAP and what the future holds… let's leave it to the future"
Rajdeep has returned to Delhi, and has since been answering A LOT OF PEOPLE 
A spat happened with Anupam Kher again…
When someone apparently got fed up and asked him to come out on clean with his association with the party, Rajdeep cracked a joke…
If you notice, Rajdeep is neither saying no nor yes. The much-trolled journalist who recently quit Twitter – if only temporarily – over "hacking", is not putting an end to the speculation for once and for all.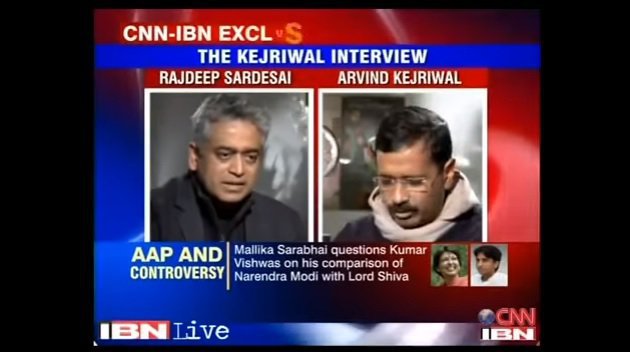 So is something cooking? Let's wait and watch.