The Wimbledon has a controversy – and this time the BBC is involved. 
The British broadcaster has been accused by viewers for lingering their cameras for too long on women tennis players's 'knickers and buttocks'. Some of the complaints go as far as questioning the recurring slow motion shots of women 'jumping up and down'.
was that necessary @BBCOne, showing kiki #bertens underwear in slowmotion. why?! #wimbledon

— rachel franse (@rachelfranse) July 2, 2016
A lot of complaints came in when world Eugenie Bouchard was in action – the World No 48 was one of the players who wore the controversial Nike Premier Slam dress which apparently reveals too much flesh.
Don't quite agree with the close up butt shot of Bouchard and then the shot of her missing the ball on the @BBCFOUR take over of @Wimbledon

— Ellie.Cliftlands (@EACCIllustrator) June 30, 2016
This controversy comes close on the heels of another one for the BBC – their presenter Andrew Castle had commented on tennis player Marcus Willis' girlfriend Jennifer Bate. The Briton was playing in a dream clash against Roger Federer when Castle said that it was a pity his dentist didn't look like Bate.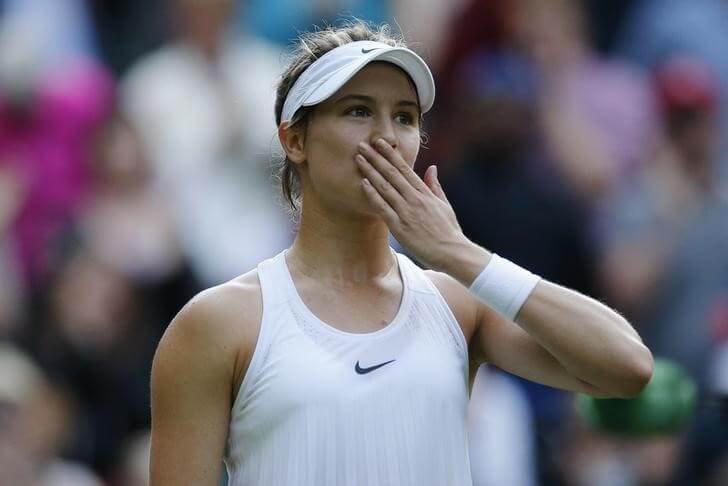 Bate said she didn't take any offence, but Castle has apologised anyway.
It'll be interesting to see how one of the most respected broadcasters in the world reacts to the complains of showing too much skin.
Feature image source: Reuters