So, the one-day ban on NDTV India has shocked many. Drawing flak from editors and journalists across the country, this unprecedented attack on the fourth pillar of democracy in India has let many fuming.
It all started when the Inter-ministerial committee of the I&B ministry recommended that NDTV India should be taken off air for a day after concluding that the channel had revealed "strategically sensitive" details while covering the Pathankot terrorist attack. The ministry felt that such crucial information could have been readily picked by terrorist handlers and could compromise national security.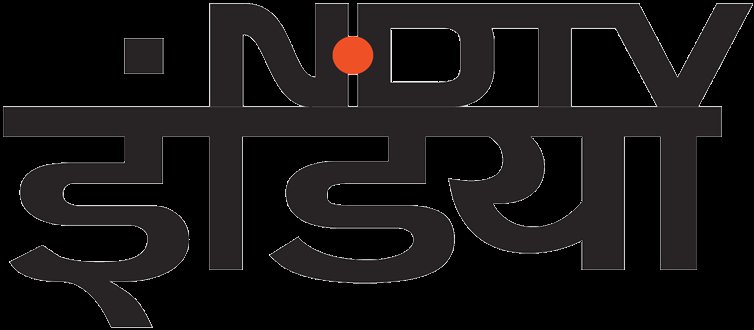 But, what exactly was this 'sensitive information' that the channel revealed?
Amidst the hue and cry, the website 'OpIndia' has claimed it has exclusive access to the IMC's deliberations and elaborates on what was found objectionable. However, ScoopWhoop would like the readers to know that there has been no official statement from the government over what it exactly found unacceptable. 
As per OpIndia, here's what the deal is:
Instance 1: The committee in its order observed that the channel gave out the exact location of the terrorists while they were holed up in Pathankot. 
Here is what NDTV showed: The correspondent during the coverage revealed that 2 terrorists were nearby, and could have gone to an airport nearby, or to the 2nd army base. He further says that the army wanted to scan the entire area with full precautions and only then will the operations be declared as over.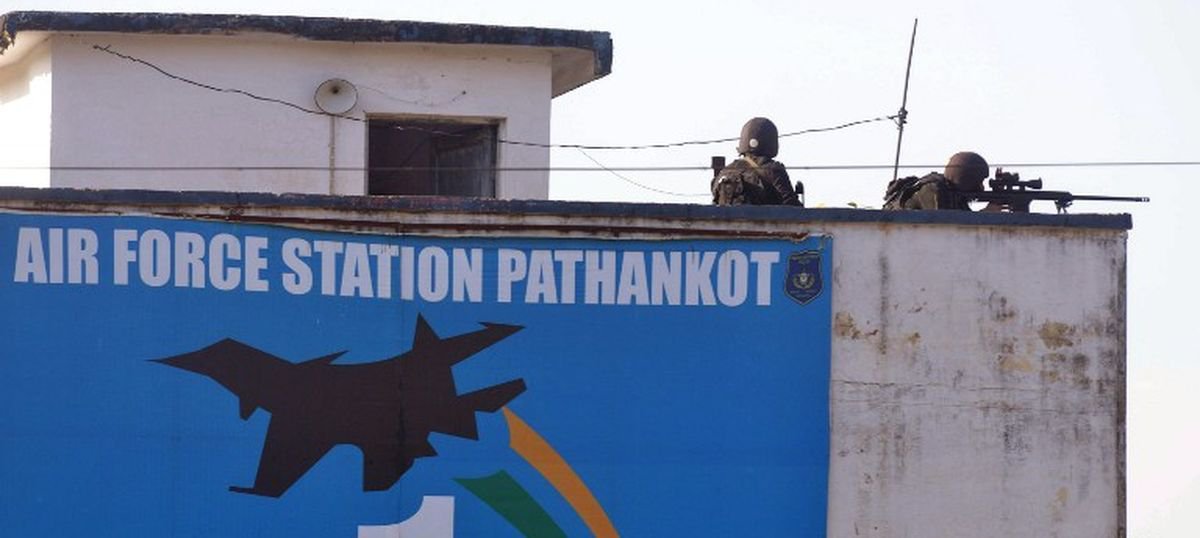 Instance 2: The committee says that while the operation was on, the channel leaked information which could cause massive harm not only to national security but citizens alike.
Here is what NDTV showed: On being asked what challenges lie in scanning such a large area, NDTV reporter gave away details of school and residential areas located in the airbase which could have been used by the terrorists. 
Further they divulged information on the ammunition stockpiled in the airbase (exact location), MIGs, fighter-planes, rocket-launchers, mortars, mortars, helicopters, fuel tanks etc. The IMC noted that this was in violation of Rule 6(1)(p) of the amended Programme Code under Cable TV Network Rules, 1994. In fact, the NDTV ban is the first ever such order against a TV channel over its coverage of a terror attack, the norms regarding which were notified last year.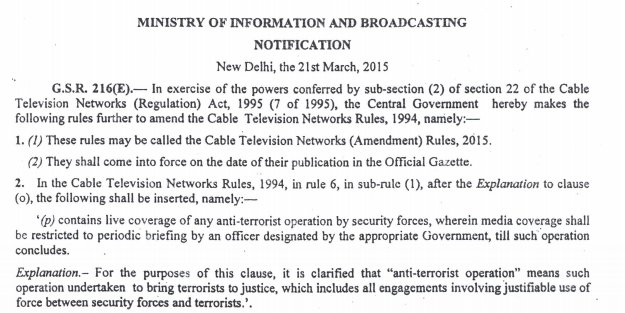 The same had been highlighted by a Twitter user back in January:
NDTV, in a statement however, has said that "every channel and newspaper had similar coverage. In fact NDTV's coverage was particularly balanced."