45 ISIS militants have reportedly died after having their Ramzan meal in Mosul, Iraq. 145 militants walked in to break fast during Iftar but only 100 walked out alive.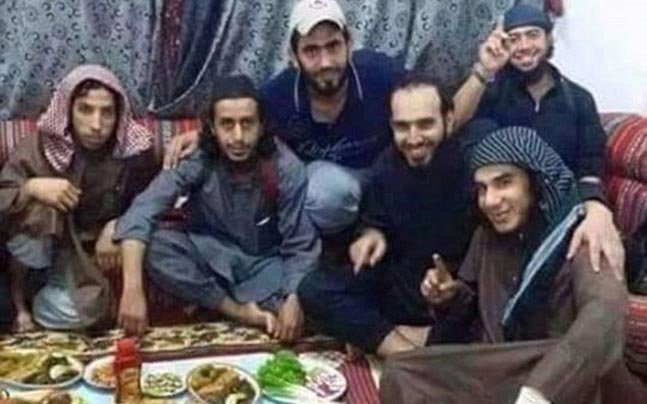 Iftar is the traditional meal during Ramzan when Muslims break their day-long fast in the evening. It is still not clear whether these militants were poisoned deliberately.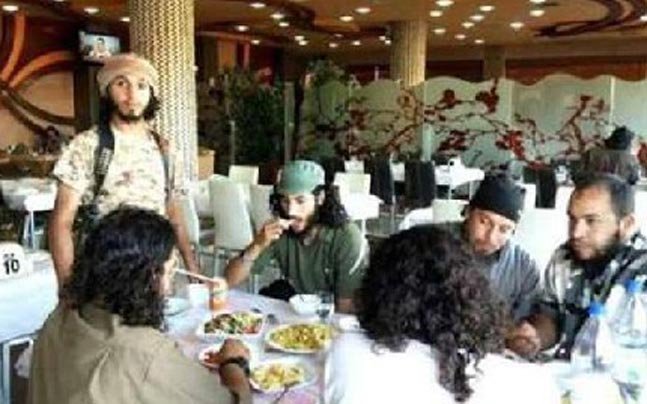 There have been instances in the past when ISIS fighters were killed in similar fashion when rebels from the Free Syrian Army, posing as chefs, sneaked into a camp that housed 1200 people and laced their food with poison.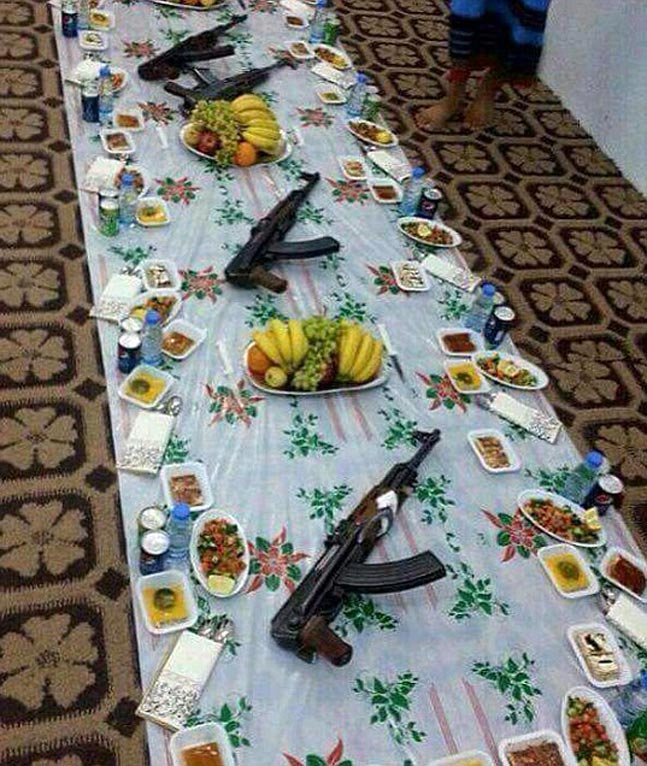 While hundreds of people in Mosul starve and line up in the scorching heat for food and water daily, the ISIS militants have been uploading images like these on Twitter showing the lavish platter alongside their automatic rifles.
All images sourced from D ailyMail