Islamic State warned in a new video on Monday that countries taking part in air strikes against Syria would suffer the same fate as France, and threatened to attack in Washington.
The video, which appeared on a website used by Islamic State to post its messages, begins with news footage of the aftermath of Friday's Paris shootings in which at least 129 people were killed.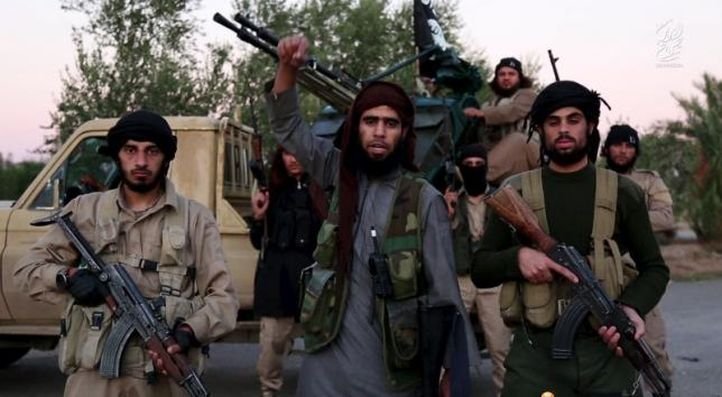 A man (C) identified in the subtitiles as Al Karar the Iraqi gestures as he speaks at an undisclosed location in this image taken from undated video footage released by Islamic State | Source: Reuters
The message to countries involved in what it called the "crusader campaign" was delivered by a man dressed in fatigues and a turban, and identified in subtitles as Al Ghareeb the Algerian.
"We say to the states that take part in the crusader campaign that, by God, you will have a day, God willing, like France's and by God, as we struck France in the center of its abode in Paris, then we swear that we will strike America at its center in Washington," the man said.
It was not immediately possible to verify the authenticity of the video, which purports to be the work of Islamic State fighters in the Iraqi province of Salahuddine, north of Baghdad.
The U.S. Department of Homeland Security would not comment on the video but said it has not received information indicating a potential attack.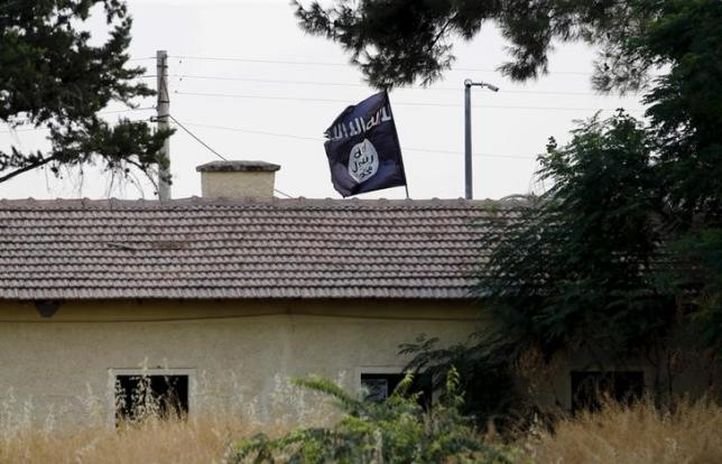 An Islamic State flag flies over the custom office of Syria's Jarablus border gate as it is pictured from the Turkish town of Karkamis, in Gaziantep province, Turkey August 1, 2015 | Source: Reuters
"While we take all threats seriously, we do not have specific credible information of an attack on the U.S. homeland," a DHS official said on condition of anonymity.
The French government has called the Paris attacks an act of war and said it would not end its air strikes against Islamic State in Syria and Iraq.
French fighter jets launched their biggest raids in Syria to date on Sunday, targeting the Islamic State's stronghold in the city of Raqqa, in coordination with U.S. forces.
Police raided homes of suspected Islamist militants across France overnight following the Paris attacks.
"Al Ghareeb the Algerian" also warned Europe in the video that more attacks were coming.
"I say to the European countries that we are coming, coming with booby traps and explosives, coming with explosive belts and (gun) silencers and you will be unable to stop us because today we are much stronger than before," he said.
Apparently referring to international talks to end the Syrian war, another man identified in the video as Al Karrar the Iraqi tells French President Francois Hollande "we have decided to negotiate with you in the trenches and not in the hotels."
Watch the video here:
Read more:
Feature image source: Reuters