While the extremist group Islamic State's soaring records of barbarity and terror on humans has touched monstrous proportions, it seems the terror outfit is also involving animals in its weaponry arsenal to unleash violence and bloodshed.  
The horrific instance has come out to the fore during the trial of a 19-year-old man in Australia who has been accused of packing a kangaroo full of explosives and "setting it loose" on Australian police officers, a report in The Washington Post says.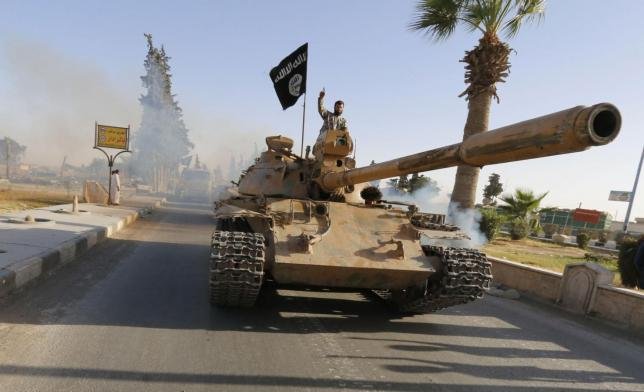 The Melbourne-resident Besim was arrested along with four alleged conspirators in April 2015 – a week before Anzac Day. 
In its charges, Australian Police has stated that Besim was motivated by an extremist ideology that led him to support terrorist groups particularly Islamic State. Besim has pleaded not guilty for all charges. 
The basis of Police's claim rests on a communication extracted from an encrypted service that was allegedly used by Besim to remain in touch with another companion based in Britain. 
"The conversation continues with BESIM detailing what he did that day and they have a general discussion around animals and wildlife in Australia including a suggestion that a kangaroo could be packed with C4 explosive, painted with the IS symbol and set loose on police officers."
During his trial on Thursday, Australian Prosecutors alleged that Besim had made online searches in February 2015 with keywords: "Anzac day parade 2015", "shrine of Remembrance" and "Melbourne Anzac Day 2015."
According to this Washington Post report, the 15-year-old Britain's youngest convicted terrorist who was sentenced to life imprisonment in October last year, was alleged to have been Besim's accomplice. 
Interestingly, this is not the first time an animals were used in battles and war zones. 
Feature image source: Representational Image/Reuters