The Islamic State today claimed the brutal killing of a head priest in Bangladesh at a Hindu temple in an area bordering India, the first attack by the dreaded terror group targeting the community amid a series of similar assaults on religious minorities.
US-based private SITE Intelligence Group published the ISIS statement in Arabic after the execution-style killing of 50-year-old Jagneshwar Roy at Sonapota village yesterday in a pre-dawn attack in northern Panchagarh district's Debiganj Upazila, some 494 km from here, that also injured two Hindu devotees.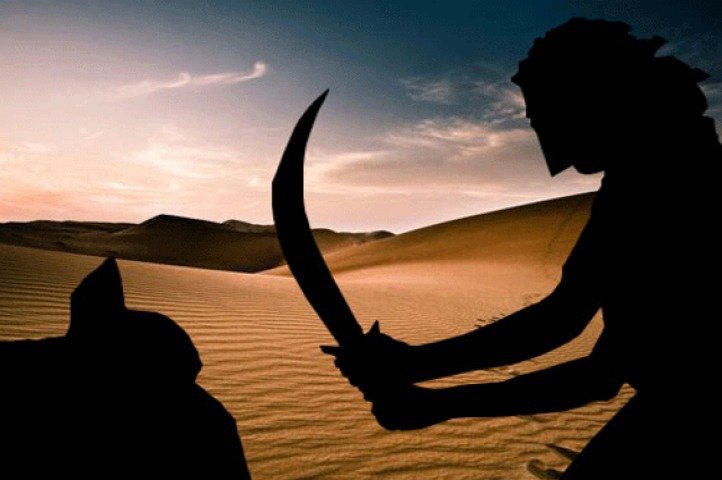 The statement read, 
"In a security operation, soldiers of the Caliphate liquidated the priest – the founder and head of the Deviganj temple that belongs to the Hindus. One of his companions was hurt after being targeted with light weapons in the area of Panchagar in Northern Bangladesh, and the Mujahideen returned to their positions unharmed."
The SITE Intelligence Group, which monitors online jihadi activity, said the ISIS claimed responsibility for killing Roy in a communique posted by the IS-linked Amaq News Agency on Twitter. The claim could not be independently verified.
Motorbike-borne assailants, said to be over three in number, pelted stones at the house of Roy in the premises of the Santagourhiyo Temple which prompted him to come out following which the killers pounced on him and slit his throat, according to a devotee in the neighbourhood.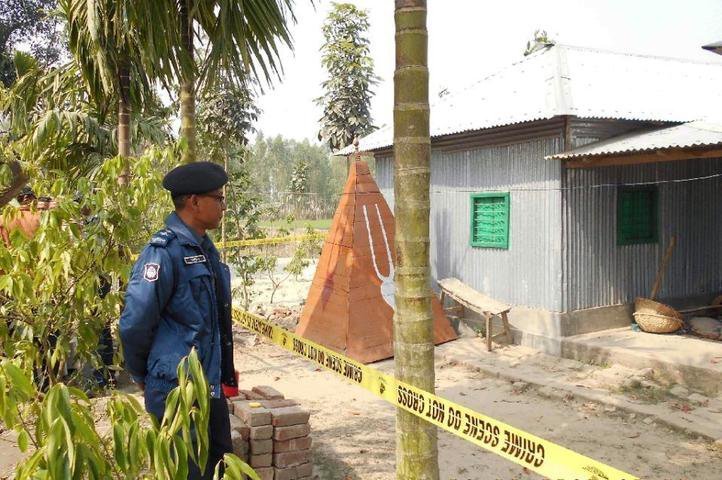 Roy, who founded the temple in 1998 and served as its principal and chief priest since then, was preparing for the morning prayers, when stones were hurled at the temple. A blood-stained cleaver was recovered from the spot, authorities said, adding that the motive for the killing was not clear.
A probe was launched in to the attack to nab the assassins who fled the scene on a motorbike, firing gunshots and hurling crude bombs to avoid being chased, injuring two including a neighbour who had rushed to the spot to save Roy.
His murder is the first attack on a Hindu priest and the fifth assault on minority religious communities including Shia Muslims and liberal Sufi preachers in the past six months by suspected Islamists. Hindus make the Sunni-majority country's largest minority with nearly 10 percent of the total population of 160 million.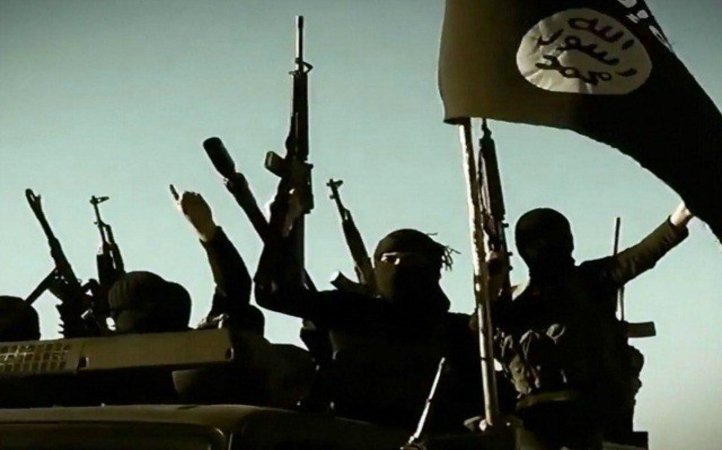 However, a senior police officer overseeing the investigation questioned the authenticity of the ISIS claim and said the initial investigation found that the banned Jamaatul Mujahideeen Bangladesh (JMB) and fundamentalist Jamaat-e-Islami could be linked to the murder.
"In the past several cases of such clandestine murders, we heard about the IS involvement, but our investigations found those claims to be unfounded… Rather locally brewed militant or Islamist groups were found to be directly involved in the killings," the officer told
All images sourced from AFP