A Palestinian man fatally stabbed a woman on Jerusalem's transit network on Friday, Israeli police said, as Christians marked Good Friday and Muslims held prayers at respective holy sites nearby.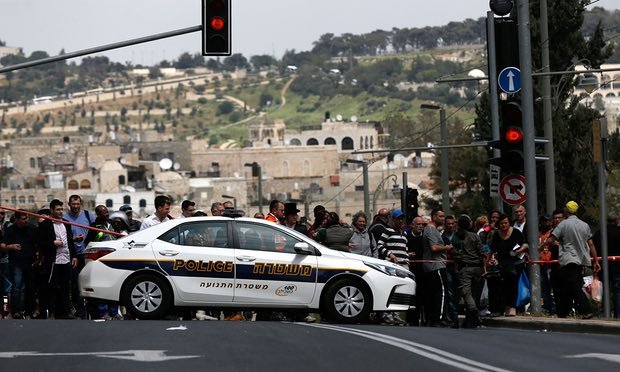 The incident occurred in a train carriage on the light rail network near Jerusalem's municipality building and the walled Old City. TV footage showed blood on the floor of the carriage with police officers restraining a man and carrying him away.
A police spokesman said the assailant was apprehended and the victim was an Israeli woman in her twenties, but Israel Radio said she was a 23-year-old British student. It was not immediately possible to resolve the conflicting accounts.
The Shin Bet domestic security service identified the assailant as 57-year-old Jamil Tamimi and said he was a Palestinian from Arab East Jerusalem with mental health problems who was convicted in 2011 for sexually assaulting his daughter.
"This is one of many instances where a Palestinian suffering personal strife … chooses to carry out an attack in order to find release for his problems," the Shin Bet statement said.
It added that the assailant had previously tried to commit suicide by to swallow a razor blade.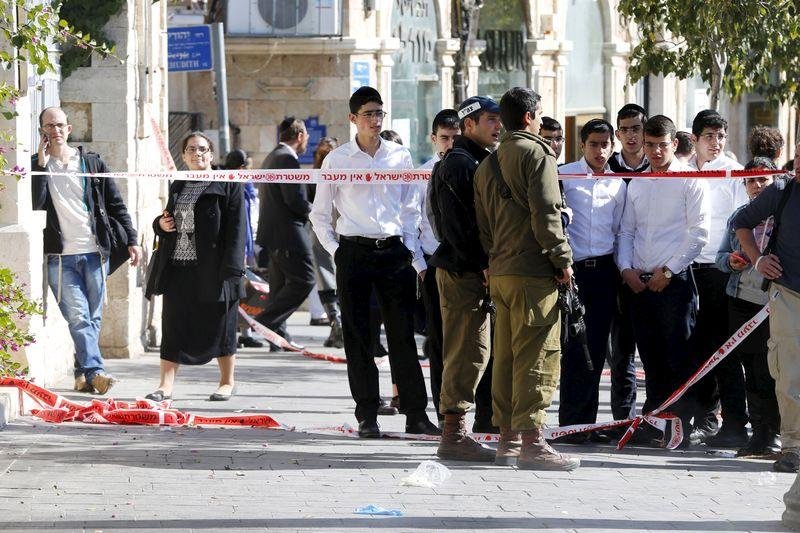 Friday is sometimes a day of heightened tensions in Jerusalem's Old City when tens of thousands of Muslim worshippers come to pray at the Al-Aqsa Mosque compound.
On Good Friday each year, Christians hold a procession along the Via Dolorosa in the Old City, retracing what they believe was the route that Jesus took to his crucifixion.
A wave of street attacks by Palestinians in Israel, Jerusalem and the Israeli-occupied West Bank since October 2015 has killed 37 Israelis and two American tourists. At least 242 Palestinians have died during the period of sporadic violence.
Israel says at least 162 of the Palestinians killed had launched stabbing, shooting or car ramming attacks. Others died during clashes and protests.
Israel has accused the Palestinian leadership of inciting the violence. The Palestinian Authority, which exercises limited self-rule in the West Bank, denies incitement and charges that in many cases, Israel has used excessive force in thwarting attackers armed with rudimentary weapons.
Feature Image Source: Reuters