India launched a communication satellite using its most powerful rocket on Monday, improving its prospects of winning a bigger share of the more than $300 billion global space industry and its hopes of a manned mission.
While the scientists at ISRO nicknamed the Geosynchronous Satellite Launch Vehicle (GSLV) Mk III as "Fat Boy", Telugu media has referred to it as "Baahubali", reports IANS.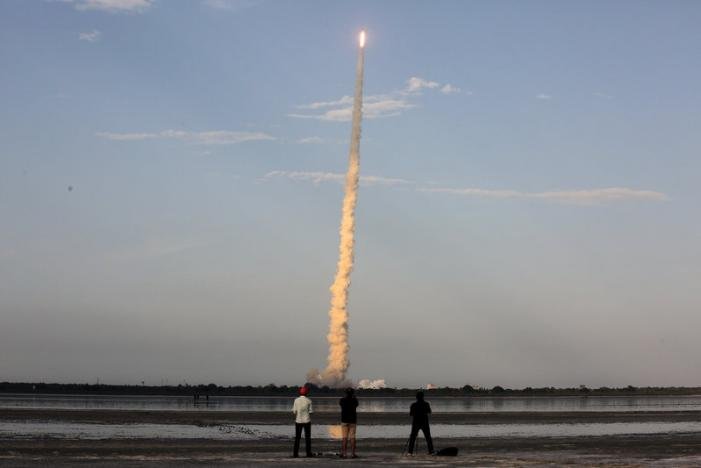 The "Fat Boy" lifted off from the Sriharikota space center at 5.28 p.m. in clear blue skies. At 3,136 kg (6,914 lb), or more than three tonnes and the height of a 13-storey building, the GSAT-19 satellite is the heaviest India has tried to put in orbit.
The United States, Russia, China, Japan and European Space Agency have the capability to launch satellites weighing more than three tonnes.
Prime Minister Narendra Modi congratulated the scientists behind the launch and said it took India closer to the next generation of launch capabilities.
Congratulations to the dedicated scientists of ISRO for the successful launch of GSLV – MKIII D1/GSAT-19 mission.

— Narendra Modi (@narendramodi) June 5, 2017
The government has been promoting a domestic space program as a demonstration of low-cost technology and in February it launched 104 satellites in a single mission, most of them for foreign customers.
The ISRO has also considered a manned space mission involving sending astronauts into a low-Earth orbit, but the program has not yet been cleared by the government.
(With inputs from Reuters)
(Feature image source: PTI)