In yet another swipe at Prime Minister over demonetisation after RBI announced restrictions on depositing scrapped Rs 500 and Rs 1,000 notes, Rahul Gandhi today said the country's central bank is changing rules "like the PM changes his clothes". 
The Congress Vice President took to twitter to lash out at Prime Minister Narendra Modi after the AICC demanded rollback of the restriction under which an amount over Rs 50,00 in scrapped currency can be deposited only once per account till December 30. "RBI is changing rules like the PM changes his clothes," Gandhi tweeted, while posting an article on the RBI rules announced post demonetisation. 
RBI उसी तरीके से नियम बदल रही है, जिस तरीके से मोदीजी कपड़े बदलते हैं

— Office of RG (@OfficeOfRG) December 20, 2016
The attack came as the Congress leader is all set to take the battle over the issue of demonetisation to the turf of the Prime Minister with a rally at Mehsana in Gujarat tomorrow. At a rally in Jaunpur, Rahul had yesterday said that only one per cent people have 60 per cent of the country's wealth and that "Modi has made fun of 99 per cent honest people through demonetisation". 
After Gujarat, Gandhi will be addressing rally at Bahraich in poll-bound Uttar Pradesh on December 22 and at Almora in Uttarkhand the next day. Assembly polls in Uttarkhand are also scheduled early next year.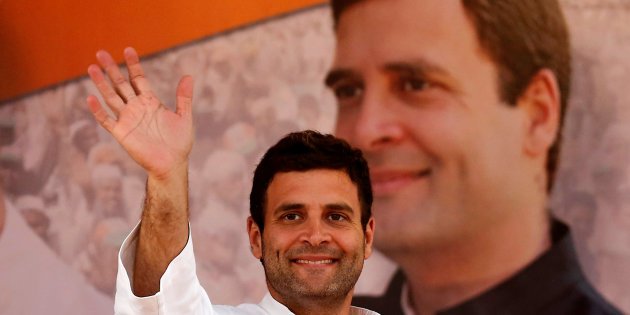 On December 24, Gandhi will be addressing a rally at Dharamsala in Himachal Pradesh. Former Finance Minister P Chidambaram also slammed the new restrictions, calling them "desperate measures of a desperate government" at a time when hoarders have "laundered their money while the poor and the middle class have been left high and dry". 
In a series of tweets, he wondered, "Old notes usable until Dec 15. Why can't we deposit remaining notes until Dec 30 as notified?" Chidambaram said, "RBI makes new rule on deposit, FM contradicts. Who should citizen believe? Neither has credibility."