While getting into the union cabinet may certainly be a big privilege for many ministers who long for it in their political careers, there are some who get a bit intimated by the big responsibility. 
And Defence Minister Manohar Parrikar is one such example.
The former Chief Minister of Goa has said that when Prime Minister Narendra Modi offered him to elevate his post to the union cabinet, it took him many days to decide about it.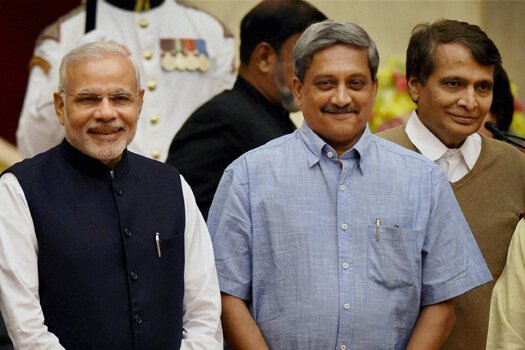 "On October 26, 2014, I had gone to meet (PM) Modi to discuss the Goa mining issue and provide some financial help for the state. He said we will do all that, but he also asked me 'why don't you join the central cabinet?' It was like a bomb dropped on me," he said while speaking at the 60th birthday celebration of Goa Chief Minister Laxmikant Parsekar, reports IANS.
He added that he decided to not go back to Delhi for another two to three months. However, within four-five days, he was given another reminder. Finally, on November 6, he submitted his resignation.
Manohar Parrikar took over the Defence Ministry from Arun Jaitley in November 2014.     
(Feature image source: PTI)