Principal of the Baba Raghav Das Medical College in Gorakhpur Dr Rajeev Mishra, who was suspended following the death of 30 infants within a span of 48 hours since August 10, on Sunday resigned from the post.
Confirming the resignation of Mishra from the post of the BRD medical college principal, UP Health Minister Sidharth Nath Singh said, "Yes, he has resigned. But no good, because we have already suspended him and initiated enquiry of his misdoings."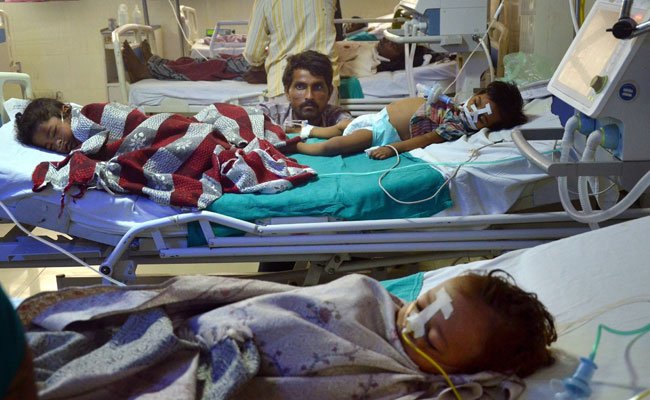 In his letter to the Director General of Medical Education and Training, the principal said that he tendered his resignation from the post taking the moral responsibility for the recent death of 30 children admitted in the hospital's paediatric ward.
Meanwhile, Chief Minister Yogi Adityanath insisted that oxygen shortage did not lead to the death of the children in Gorakhpur, his home district.
"It is a very emotional matter for me as I have been raising the issue of encephalitis since long," he said, adding Prime Minister Narendra Modi has also expressed concern.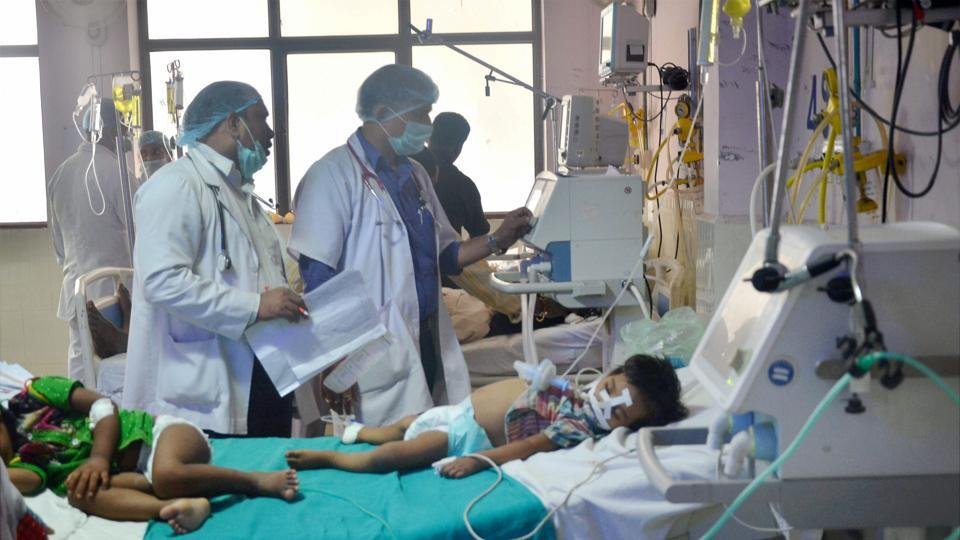 The government will take action on the report of the magisterial inquiry which will be received soon, Adityanath said, promising that no one will be allowed to go scot free and stern action will be taken against those responsible.
On reports that oxygen shortage had caused the deaths, he said if it were the case, it would have been a "heinous act".
Referring to the letter of the oxygen vendor that supply will be stopped, the chief minsiter said funds were released from the government on August 5 itself and the principal should have made immediate payment.
"It is wrong to say that the supplier wrote to everyone. He wrote to the principal, who in turn wrote to DG health and funds were released on August 5…When money was sent, whose folly is it — the minister's or the principal's that payment was not made," the chief minister asked.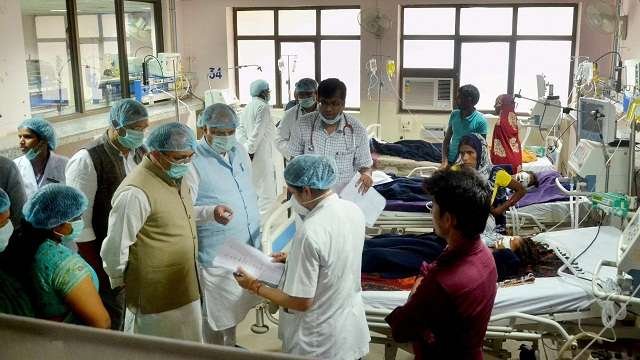 His comment came in the backdrop of strident criticism of the minister by opposition parties which demanded his resignation. 
Earlier, Singh and UP Medical Education Minister Ashutosh Tandon had said that Mishra was suspended for his "irresponsible act" of allegedly delaying payment to the supplier of oxygen cylinders.
They also said that a probe, led by the state chief secretary, had been ordered.
NDTV also reports that Adityanath will visit the hospital in Gorakhpur today.
(With inputs from PTI)
(Feature image source: PTI)