This year, the pilgrimage opened on July 1st, and since then nearly 17 thousand people have made the dangerous journey to the cave shrine to seek blessings. 
Every year, thousands of devotees visit the Himalayan cave shrine Amarnath in Jammu and Kashmir.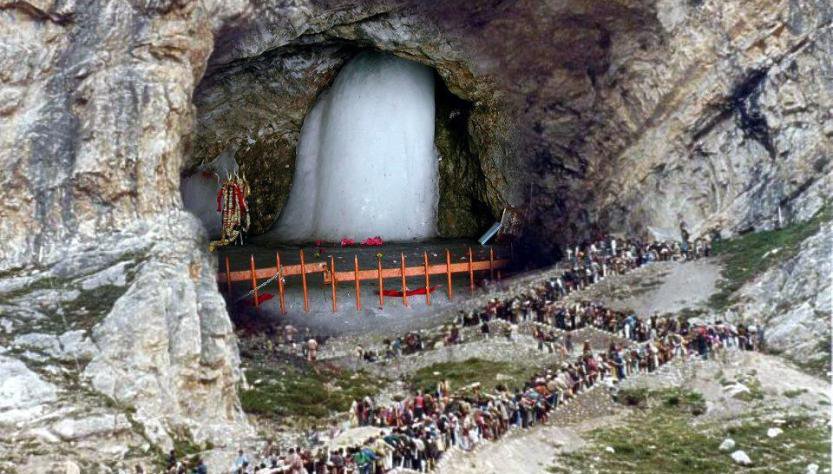 During one such trip this year, a group of pilgrims came face to face with shooting stones. Thankfully, with the efforts of the Indo-Tibetan Border Police (ITBP), they came out of the incident unharmed.
The incident was captured on tape and shared on ITBP's Twitter profile on July 4th. It has only been a day since the video was posted but it has already gathered more than 16,000 views. 
The video shows the para-military jawans forming a human shield and holding off shooting stones on a snow-covered hill. Their act of courage protected and saved the Amarnath yatris from any harm. 
Twitter reacted to this show of bravery, and called the ITBP jawans 'heroes'. 
The ITBP jawans also offered medical aid like oxygen to any yatris in need.