Flamboyant Indian batsman Virat Kohli has finally let out the source of his much-talked-about aggressive streak, saying that a part of it, is inherited from his family while the rest can be blamed on the tough system he fought through to break into the international scene.
"I think it has got to do with the family, my father was a Leo, he could fight. He always believed in himself. I think it comes a bit from the family plus growing up in the Delhi system," Kohli told Australian all-rounder Glenn Maxwell in a video blog for Cricket Australia.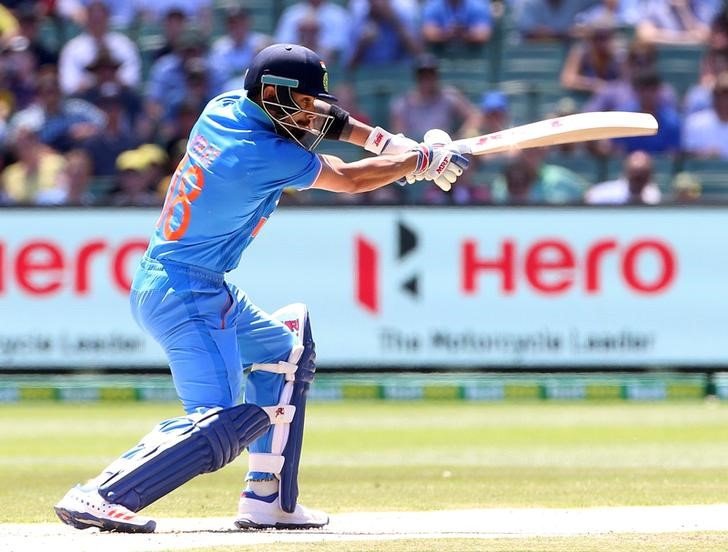 "It wasn't easy, you always had to fight to go up the system and that makes you mentally tough. You stop worrying about things around you and focus on what you want," he added.
Kohli, who was the star of the recent limited-over series against Australia — winning the Player of the series award in the T20s, said he always dreamt of being a premium wicket for bowlers.
"When I came to the international level, I wanted to be the player which the opposition wanted out. I never wanted to be just another player in the XI. I always wanted to be somebody who the opposition wanted to get out first," he said.
Kohli also spoke about how Sachin Tendulkar helped him become a better cricketer.
"I started playing cricket because of him and I was inspired to do the things that he did playing for the country," the 27-year-old said.
Feature image source: Reuters