Shocking reports have emerged from Rajasthan's Dausa district that the local administration has painted several houses with the message, 'I am poor, I receive ration under National Food Security Act (NFSA)'.
The families that are below poverty line (BPL) receive subsidised foodgrains from the administration. But the move to force the families to declare it publicly has left them feeling humiliated.
As per a report in Dainik Bhaskar, thousands of houses in Sikrai and Bandikui tehsils of Dausa have this message painted on the walls. In some houses, multiple boards and signs have been put up. 
Shocking as it is, the practice is not even new. Last year, The Times of India reported how over one lakh families in rural Bhilwara district had been 'profiled' in a similar way.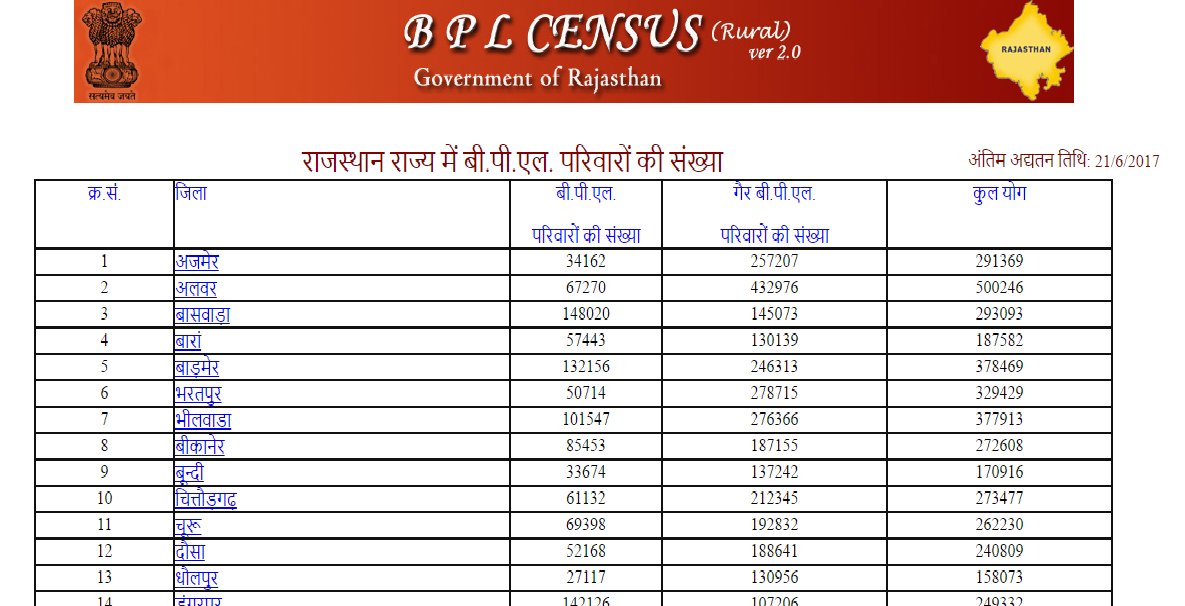 Villagers want this to end
ScoopWhoop News talked over the phone to a local resident of Bandikui village, Neeraj Kumar, who is among the ones affected. "It's a kind of social boycott," he said.
Kumar explained: "Whenever people like me are involved in a minor spat in the market, we are promptly insulted with lines like 'Gareeb hai ye. BPL ka toh ration leta hai (he is poor. He even takes ration under BPL category'. It's painful to hear such words."
Kumar said the government must come up with some alternate means for classification instead of humiliating them in public like this.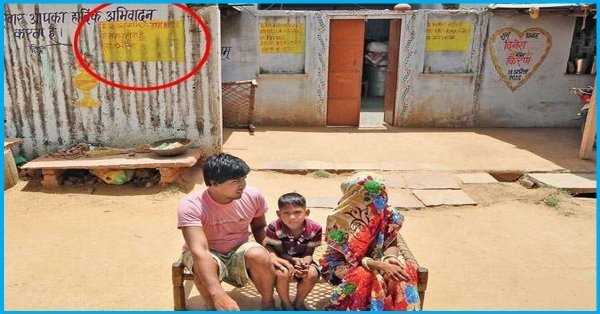 No wonder that many embarrassed villagers have reportedly removed the signs and are not availing of the benefits anymore.
"We have to suffer this humiliation for 10 kg of wheat. It has become difficult to hold our head high," Santra Devi of Kundera Dungar village told Hindustan Times.
Amid this, some reports are suggesting that the government has offered a cash incentive of Rs 750 for the poor to put up the signs.
अब ऐसे में क्या कहा जाए? गरीबी का ऐसा भद्दा मज़ाक या यूं कहा जाए अपमान – क्या किसी भी सरकार को शोभा देता है? https://t.co/B2vZEZqgsk

— Yogendra Yadav (@_YogendraYadav) June 20, 2017
What does the administration say?
ScoopWhoop News talked to Vaibhav Parashar, statistical inspector of Bandikui village who, much to our shock, approved of the idea. He said the initiative is to ensure that benefits reach the families properly.
Last year, Anita Bhadel, state minister for women and child development, had echoed the sentiment when she told this to The Times of India about the profiling of families in Bhilwara: "It has been done for easy identification of such families so that they can be granted benefits in a transparent manner."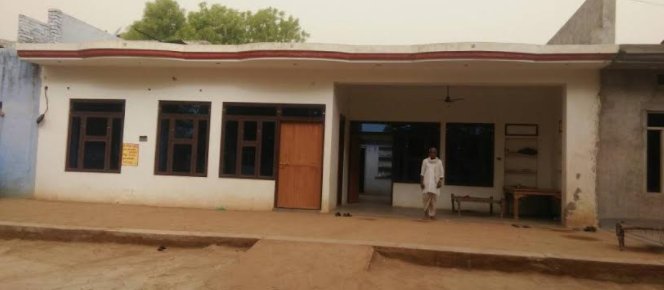 She had even said that while in the first phase, BPL families in rural Bhilwara were being identified, subsequent phases will cover urban centres as well.
And now, after the row, the authorities seem to be playing the blame game. Dausa's additional collector, KC Sharma, told Hindustan Times that the district administration has not issued any such order and it could have been done by the Zila Parishad. He said there were complaints of misuse of the Food Security Act by those who are not eligible and this could be the trigger.
.