Photoshop as a tool is capable of making significant transformation and is used not only for constructive purpose but destructive as well.
Post the deadly attacks in Paris, a photoshopped image of a Canadian citizen named Veerender Jubbal, who is of Sikh origin, began circulating on social media.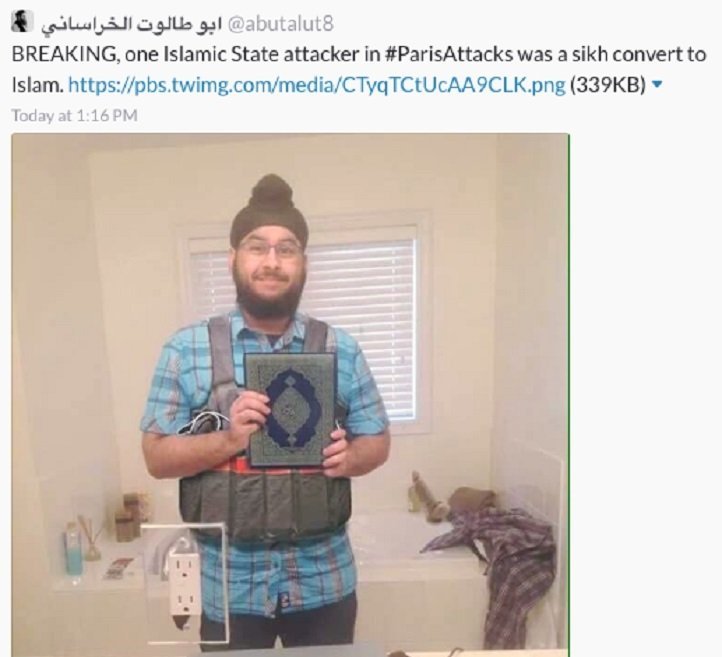 This tweet has been deleted / Via Twitter: @abutalut8
The image was not confined to Twitter but was also shared by a pro-ISIS group on the telegram app which was later deleted.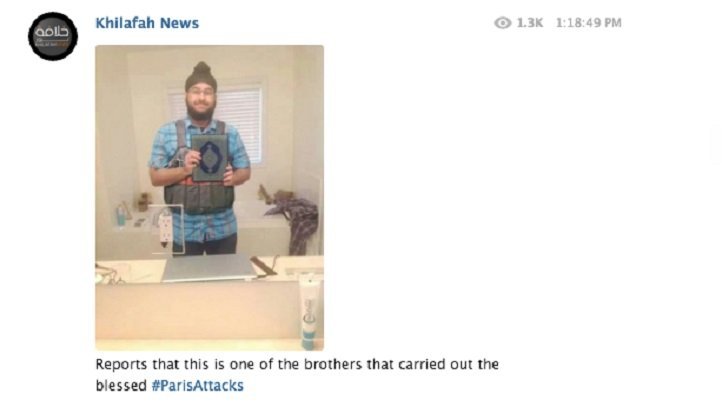 Source: Twitter
But before the image could really put the Sikh man into serious trouble, it was proved that the image has been photoshopped and bears no resemblance to anybody who is directly or indirectly connected to the Paris attacks.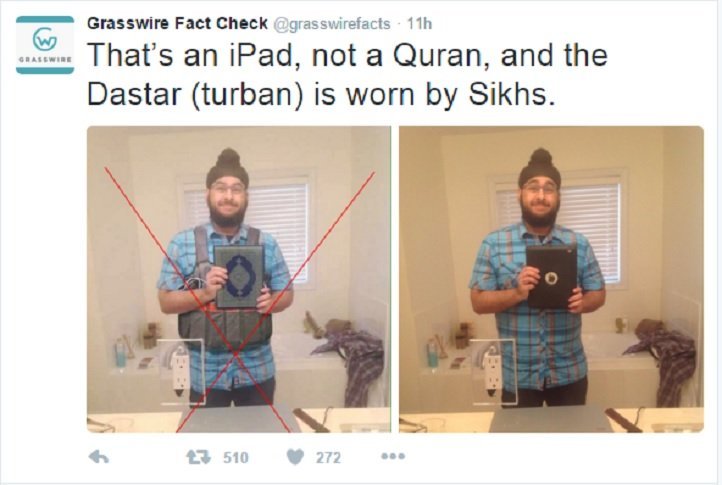 The photoshopped image was showing the Sikh man holding a Quran and a dildo placed behind him.
Finally, Veerender came to his own rescue explaining what exactly had been done with his photo and by whom.
People are editing, and photoshopping my selfies as if I am one of the people causing the issues/problems in Paris.

— Veerender Jubbal (@Veeren_Jubbal) November 14, 2015
You can all check the last retweets. Let us start with basics. Never been to Paris. Am a Sikh dude with a turban. Lives in Canada.

— Veerender Jubbal (@Veeren_Jubbal) November 14, 2015
Veerender was targeted by a group called GamerGate, a controversial online movement.
Gamers are absolute garbage like I have been saying for a full year. People will not stop harassing, and bothering me. I am cute as gosh.

— Veerender Jubbal (@Veeren_Jubbal) November 14, 2015