"What's up Sim Bhullar bruv," India's basketball star Satnam Singh asked Indian-origin player Sim Bhullar — almost mocking — just as the conference call with the Indian media ended. "I'll see you tomorrow bro," Bhullar replied. "Yeah, I'll see you tomorrow," Satnam added, chuckling. 
Before Satnam Singh became the first Indian to be drafted into the NBA last year, another Indian name had already made headlines back home. Canadian Sim Bhullar became the first player of Indian descent to play in the NBA — and became an instantly recognisable name in the basketball circles in the subcontinent.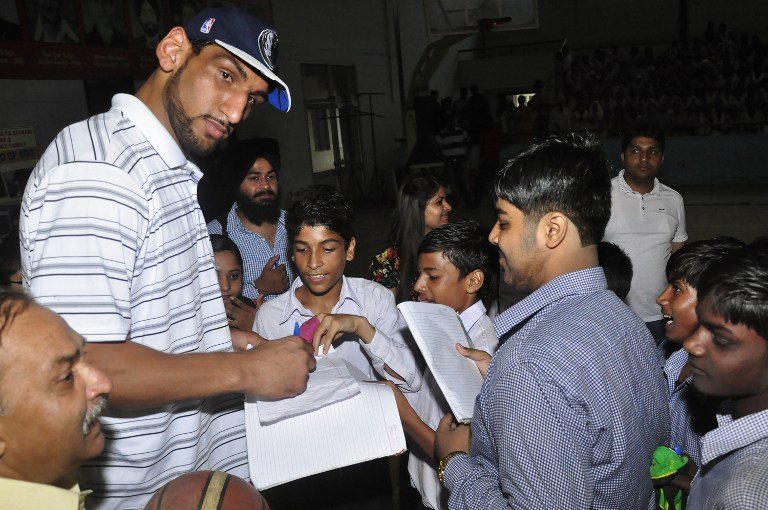 And now — both these players are going to face each other for the first time ever in what will be a brilliant advertisement of India's basketball potential. 
Sim's Raptors 905 and Satnam's Texas Rangers play on 6 February (0630 IST) at the Dr Pepper Arena in Frisco — when the two centres, with a combined height of 14 feet 7 inches and weight of 295 kgs clash. Raptors and Rangers are the Developmental teams of Dallas Mavericks and Toronto Raptors respectively.
"I'm going to face a completely different Satnam compared to last year," Sim said. "I've seen him play and he's a big sharp kid, skilled and working very hard. I look forward to playing him, it will be fun and it's great to be part of history," he added.
Sim made his name earlier than the Ballo Ke born Satnam, and this will be his 19th game of the season. For Satnam, it will be the 10th. He knows he's facing a more experienced competitor, who is also, in a lot of ways, an inspiration: "In high school, my coach told me about Sim and he asked 'you want to play in the NBA? Then you have to work hard like him' and I said of course. Sim is experienced he knows how hard it is to get into the NBA but I look forward to the challenge."
Satnam doesn't mince his words while talking about his limitations either. Apart from taking extra care of his knees, ankles, elbows and shoulders with intense stretching ("tight muscles are very dangerous," he said matter-of-factly), the big man is working extremely hard to develop his court-covering abilities.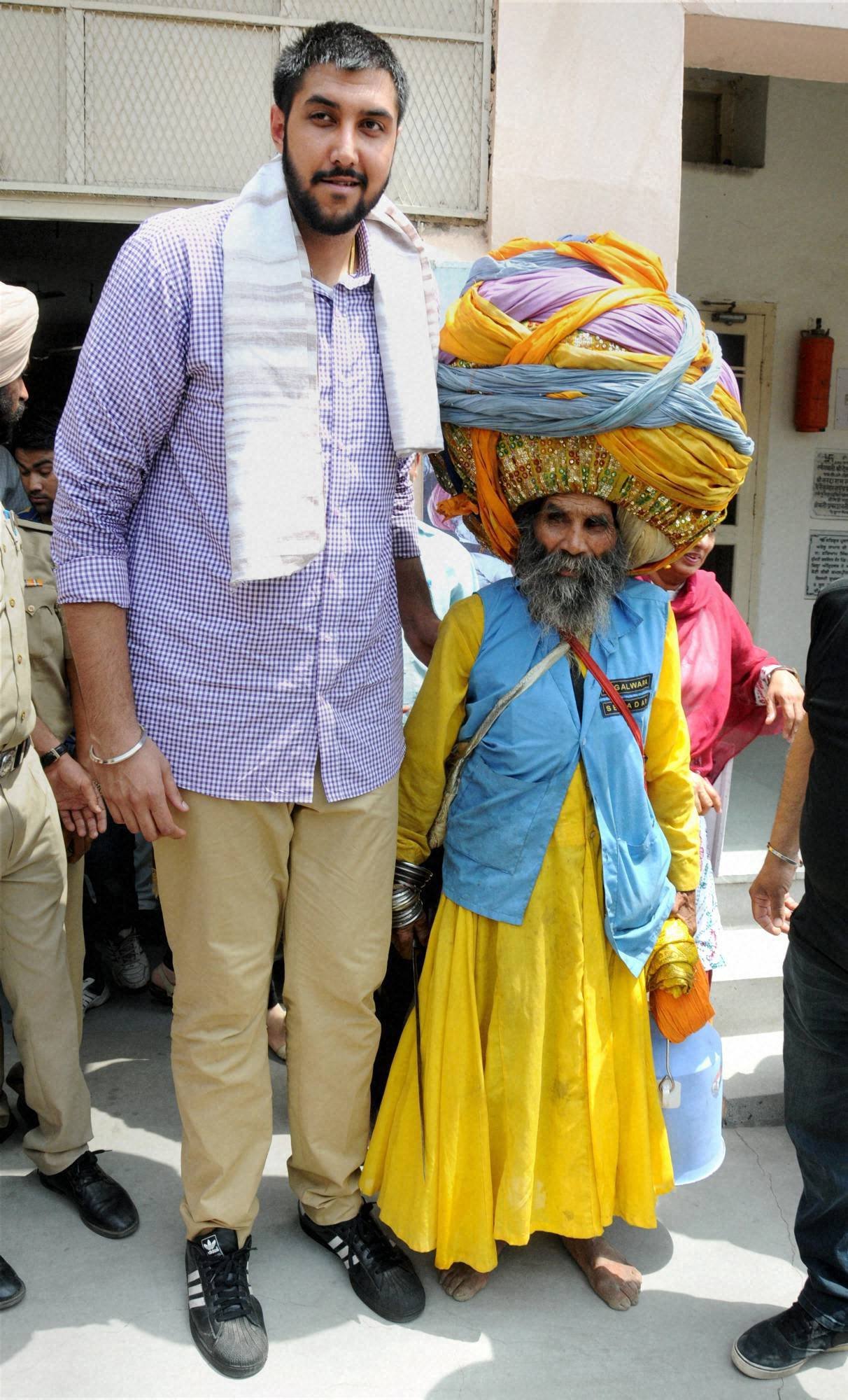 "I'm doing lots of extra workouts. My coaches make me work on footwork and offences and hoop shots and layups… I want to become faster because I'm slow and also want to get better at hook shots and running and loose weight. My coach has told me to challenge the other team players, not just your own players (in training). Other teams should say 'Satnam oh yes, he can run up and down and cover the court and do these things'. I'm running a lot and making this possible. Just go run, that's what my coaches say," the 20-year-old said.
As for Sim, his major work goes behind conditioning: "The biggest challenge is the conditioning part. NBA speed is just different and to be able to keep up with the pace of the game and to do it for long stretches is challenging. I want to make sure I stay in the game for longer and longer."
Sim added that while NBA (even the D-League) schedules were very packed, he usually finds time to text Satnam and have the occasional chat about a game or 'what's going on'. On the match-day itself, and even though he's actually Canadian, Sim knows the coverage in India is of massive importance.
"It's huge for basketball in India. Having two players play at a high level is vital for the growth there and over the last two years more kids have started playing and the sport is definitely going in the right direction. If Indians can start playing professionally (in the NBA), it will be a dream come true," he said.
Feature image source: AFP