Ever since he was conferred Bharat Ratna in 2014, the highest civilian honour any Indian could aspire for, Sachin Tendulkar has received near non-stop flak for being 'selfish'. And even more so for his extremely poor attendance at the Rajya Sabha, where he has been a nominated member since the fag end of 2012. It took him 3 years to raise his first issue at the upper house in the parliament, something which Mary Kom did in just three months. And got praised, rightly so. 
This was criticism like nothing Tendulkar has received before — far more personal and much more stinging.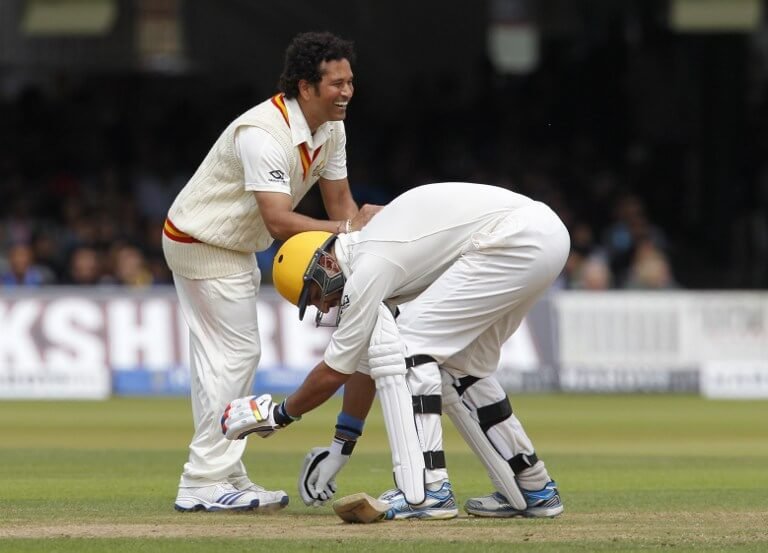 Aakar Patel, reputed senior columnist, has long been a critic of Tendulkar's exalted position in the public. "He resembles a middle-class opportunist who will take advantage where he can find it," he wrote in 2012 in an article titled 'Why Sachin shouldn't get the Bharat Ratna', two-years before he actually got the award.
Here's where the argument gets murky. While it is one thing to say Tendulkar should not have been given the award, it is confusing, to say the least, to hound him for accepting an award conferred to him. Did we expect that he would turn down the award and say 'no sir, I don't want the Bharat Ratna, thank you very much!'
Yes, there are valid arguments against Tendulkar for his increasingly money-minded off-field behaviour. From the incident involving his Ferrari to the more recent report of him seeking the intervention of Union Minister Manohar Parrikar in settling a land issue for his friend, Tendulkar has not done himself any favours in the eyes of his ever-increasing critics.
But, much like we did during his playing days, we continue to hold him to standards above and beyond his peers. And with that comes inevitable disappointment and subsequent umbrage. He doesn't perform to his unusually high standards on the cricket pitch? It's END-ULKAR! He doesn't display behaviour befitting a Bharat Ratna? File a public interest litigation asking for the award to be taken away.
And what exactly is 'permissible' behaviour for a Bharat Ratna recepient? The Government of India stipulates that the country's highest civilian award, instituted in 1954, is given in recognition of exceptional service/performance of the highest order in any field of human endeavour. 
There can be no arguments that Tendulkar served the country, on the cricket field, exceptionally for 24 years, bearing the burden of millions of expecting fans. And, if that marker was deemed good enough to confer the Bharat Ratna, it does not give us the right to immediately expect him to continue to 'serve' the country after his retirement. He is under no obligation to live the life of a selfless public servant, because the Government chose to give him the award for his exploits as a cricketer.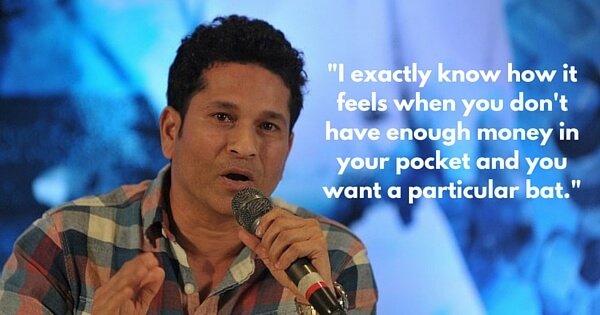 The title of Bharat Ratna is not new to controversies either. It is a familiar battle ground for experts of 'whataboutery.' If CNR Rao gets it, why not Vikram Sarabhai? If Tendulkar gets it, why not Dhyan Chand? The merits of the person who actually gets the award is often drowned out by the noise of the arguments supporting those who did not get it.
It is also worth remembering that Tendulkar has not committed legal offences. He continues to sign up for brands, make money from being an immensely popular personality. Hasn't he earned the right to that? He doesn't speak up on controversies in cricket, yes. But why is he forced to say something when he doesn't want to? He continues to do his bit for cricket and even Olympians, even if not in the scale his fans or critics would like to.
But, not surprisingly, we continue to demand our sporting stars to live up to expectations we impose upon them.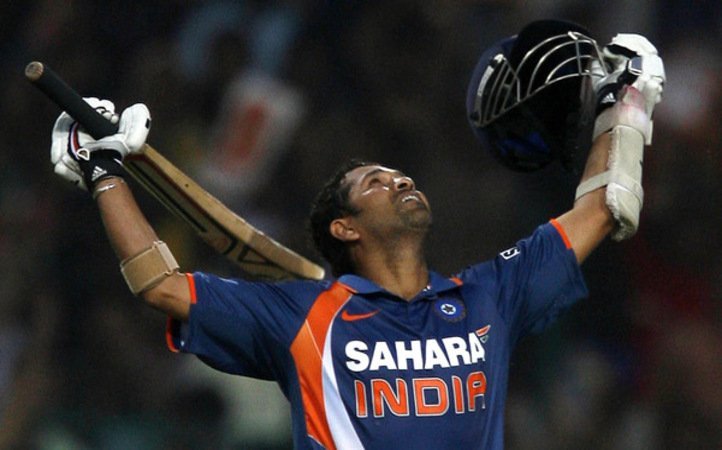 For the record, it is disappointing when Tendulkar keeps mum on topics where he could come out and take a stance on, say, match-fixing for example. It is inexcusable that, after 'accepting' the nomination to Rajya Sabha, his involvement in public issues is bare minimum. (He did attend the ongoing session, on crutches, reportedly, after a knee surgery. So maybe that's a sign of things to come.)
But to bring up the Bharat Ratna award every time Sachin Tendulkar is on the television screen endorsing a brand, is petty. He got the award for being a cricketer who redefined the game, for being the greatest of his generation. It was not so that he will give up all the fame and money that comes along with it, to live the life of a cricketer earning his pension from BCCI. That's just suspension of reality.
Aakar Patel did it again recently, writing for Firstpost, saying "Sachin is nothing like Muhammad Ali." It is tough to argue against that.
But when will we stop expecting Sachin to be everyone but Sachin?
Featured image source: PTI