The Jamia Millia Islamia University's invitation to Prime Minister Narendra Modi for the annual convocation function has sparked a letter of protest and reactions from the university's alumni. They are now demanding that the invitation be withdrawn in view of Modi's comments about the university seven years back.
On Friday, more than 100 ex-students from various backgrounds wrote to the varsity's Vice Chancellor, Professor Talat Ahmad, requesting him to withdraw the invite to Modi.
"We, the ex-students of Jamia Millia Islamia, are writing to you to express our deep anguish and grief on your invitation to Mr. Narendra Modi to be the chief guest at annual convocation. We are anguished and shocked because, he is along with his party members, have been constantly involved in spreading rumors and hatred about Jamia Miliilia Islamia," reads the letter, jointly written by ex-students Asad Ashraf (2007-2010) and Mahtab Alam (2001-2003) and signed by at least 115 former students.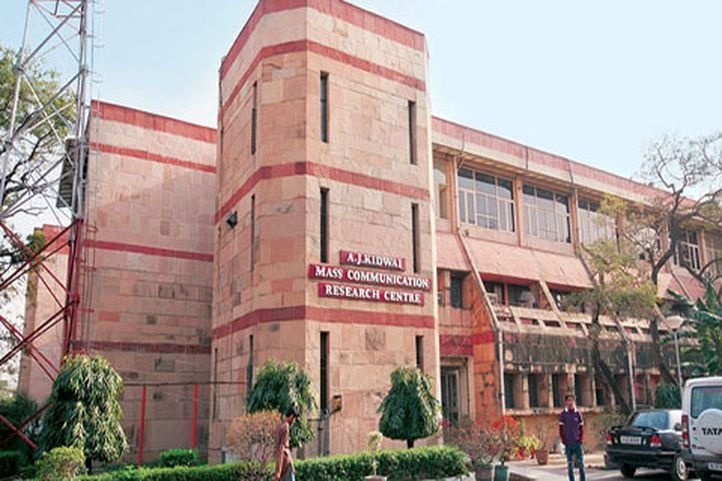 "Let us share with you a video of September 2008 of Mr. Modi, in which he can be clearly seen misleading people during an election rally in Gujarat. We say, "rumors and hatred" because, his implied claim that, by providing legal aid to its students accused of being terrorists, Jamia is protecting terrorists, is nothing but a bunch of lies and totally based on the intention to target a particular community ​(do we need to name it?) and defame Jamia," the letter says.
The Jamia alumni is opposing Modi's presence at the annual convocation for his comments in the wake of 2008 Batla House encounter between Delhi police and terrorists.
After the encounter, two Jamia students were arrested on charges of alleged terror links. The then Jamia Vice Chancellor Mushirul Hasan had announced that the university would offer legal aid to the two students.
At the time, Modi was the chief minister of Gujarat and was at a public event.
"There is a university in Delhi called Jamia Millia Islamia. It has publicly announced that it will foot the legal fee of terrorists involved in act. Go drown yourself. This Jamia Millia is being run on government money and it is daring to spend money on lawyers to get terrorists out of jail. When will this vote bank politics end?" Modi had said to audience at an event in Gujarat.
Here's the video:
"As Prime Minister of India, Modi has every right to come to the university however, we want him to take back the irresponsible comments he made about the university in 2008, " Asad Ashraf, an ex-student of Jamia and one of the members spearheading the protests, told ScoopWhoop.
According to Asad, alumni as well as current students equally share the concern about Modi attending the convocation.
However, the campaign is being led mainly by ex-students because many students currently pursuing their studies at the university fear backlash from university authorities if they participate in it.
So far the alumni group hasn't received any official word from VC's office to its letter.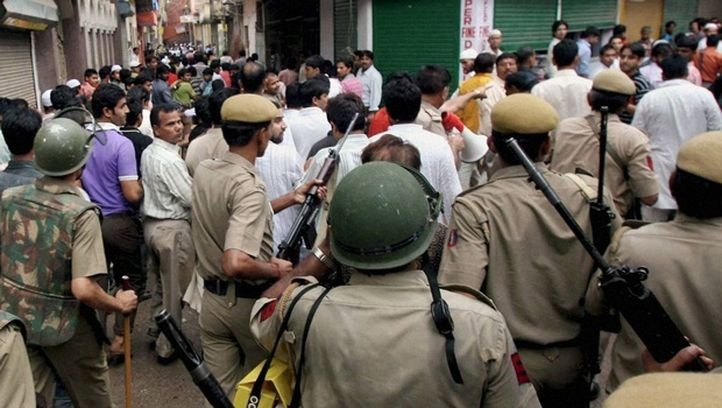 While the university has not received any acceptance or acknowledgement from the PMO for its invite sent earlier this month, Jamia authorities have ruled out any possibility of withdrawing the invitation.
"In that case we might ask students to boycott the convocation or ask them to wear some black band as a symbolic gesture of expressing protest. We have already made it clear that our protests will be democratic and non-violent," Asad said.
Speaking on condition of anonymity, a Masters student at Jamia told ScoopWhoop that "all the students support the alumni over PM Narendra Modi's visit."
"The protests are legitimate and genuine. Modi should not come to felicitate students of a university he once accused of manufacturing terrorists," he said.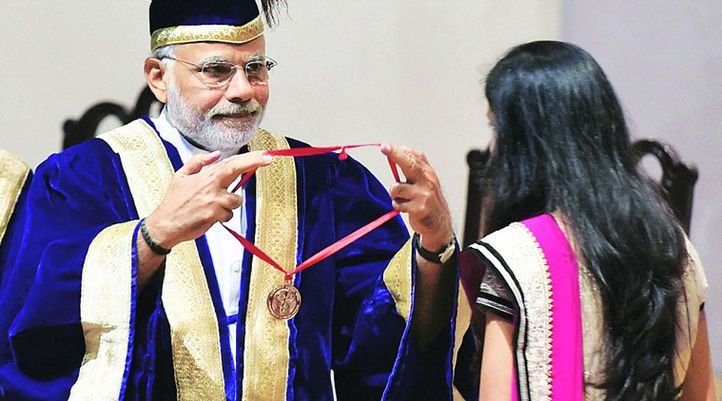 Whether Modi attends the convocation or not, the opposition to the event on and off the campus is only growing.
" Education and qualification are not above justice. It just amounts to appeasement of the government when the person being invited for the convocation has said that Jamia is nurturing terrorists and painted all its students with one brush, " Qazi Zaid, who completed his Masters in Convergent Journalism from Jamia Milia this year, told ScoopWhoop.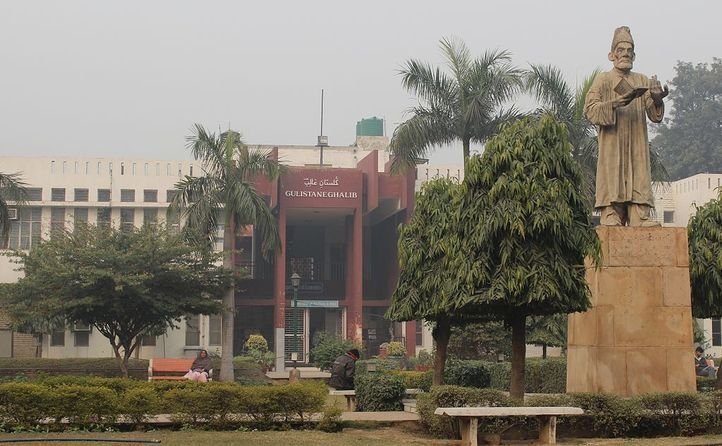 "The opposition to Modi's invite should not only be seen as reaction to the event of him painting all students and Muslims living in the area as terrorists, but a culmination of thoughts and ideas that oppose the idea that the BJP and RSS represent," Zaid added.
Aley Mustafa, a 2014-batch student of Bachelors in Mass Media from Jamia, is one of the students who will be felicitated with degrees at the annual convocation this year.
However, on coming to know that Narendra Modi has been invited as the chief guest for the event, Aley has decided to skip the event and pay a fine of Rs 100 to remain absent from the felicitation ceremony.
"Even if the fine was Rs 1000, I wouldn't have attended the convocation," Aley told ScoopWhoop. "Before criticising Modi, I think we should question the decision of Jamia's VC of inviting a person who once painted the whole university as a hub of terrorists."
For Aley, Modi's comment about the university in 2008, was an insult to a respected and celebrated educational institution that had nothing to do what it was accused of.
"Even if a student from a university is involved in wrong activities, we never hear the rants of politicians against that university," he said. "How can you label a whole university for a wrong done by one or two of its students, even when their involvement in a crime is still not proven?"