In yet another incident of violence, three attacks took place in Jammu and Kashmir in a span of four hours on Monday, April 6. Three police men have been killed in the first attack. In the second attack a police officer was critically injured and in the third a civilian was injured. Earlier in March, there had been a terrorist attack that lasted two days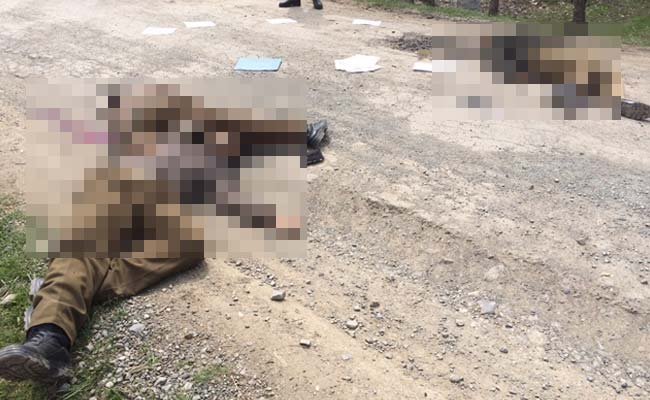 The policemen were reportedly ambushed while on their way to investigate a land dispute in Shopian, Kashmir valley. The victims, one head constable and two constables were apparently unarmed when the terrorists opened fire on them.
Hours earlier, the terrorists shot at a police officer on a bus in Baramulla district. According to the police, the terrorists had originally planned on hijacking the bus when they saw the police officer but changed their minds and started shooting at him. The officer, Ghulam Mustafa was critically injured and taken to hospital.
The third attack took place in Tral, South Kashmir where a civilian was injured. Police say he was attacked on suspicion of being an informer for the security forces.
Two terrorists have been killed in a six hour shootout and they were reportedly dressed in army uniforms.
A note was found near one of them saying, "We salute the martyrs who gave their lives for this attack. Next meeting in Delhi".