Excessive plastic is no longer a problem for Jamshedpur. Thanks to the work of the Jamshedpur Utility and Services Company (JUSCO), which is a subsidiary company of Tata Steel. This city is the first in Eastern India that uses plastic to make roads.
Using bitumen technology, scientists have found a way to use waste plastic, including biscuit packets, poly bags, etc. to construct roads. JUSCO has constructed 12-15 km roads in the steel city, as well as widened 22 roads using the environmentally-friendly technology.
Bitumen, also commonly known as Asphalt, is a sticky, black and highly viscous liquid or semi-solid form of petroleum. The primary use of bitumen is in road construction where it is used as the glue or binder mixed with aggregate particles to create asphalt concrete.
" As far as we know, Jamshedpur is the only city in eastern India where bitumen technology (Dry Process) patented by Thiagarajar College of Engineering (TCE), Tirupparankuram, Madurai, has been implemented on accumulated waste plastic for the first time", Gaurav Anand, Senior Manager (Quality Assurance) of JUSCO said on April 29.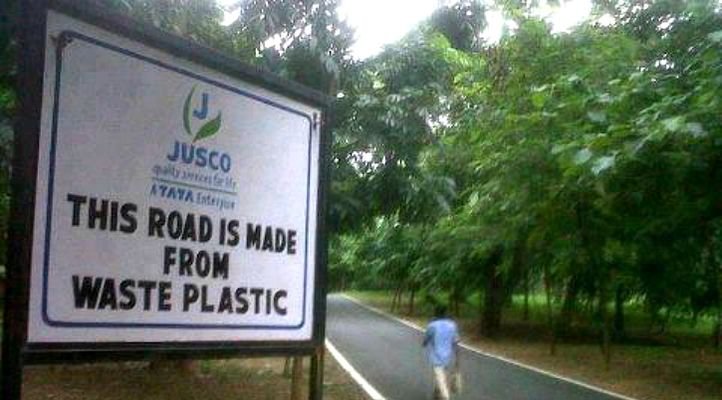 Anand, who is an environment engineer, says there are no maintenance costs for the first five years. He also said that for every one km long and four metre wide road using this technology, one tonne of bitumen costing Rs 50,000 is saved.
The use of bitumen has reduced by 7% since JUSCO began this initiative. Anand said the longevity of roads made of waste-plastic-bitumen was two times better than bitumen roads.
Besides that, it is also water resistant, has a better binding property, higher softening point, can withstand high temperatures and higher loads and has lower penetration value. That's not all. The technology costs less as compared to bitumen road and has no toxic gas emission.
JUSCO has received a number of requests to duplicate this technology from states such as, Chattisgarh, Himachal Pradesh, Uttarkhand and Jharkhand. It has also received a request from Nigeria, whose government wants to replicate it in their country. However, JUSCO has no plans of commercialising this discovery, only to use it to serve society.
Other eco-friendly projects in India
In Kerala the Asian School of Business has become one of the only eco-friendly campuses in India. They have created a large rain water harvesting pond that caters to water requirements of the campus. It has also raised the ground water table in the location, benefiting those who live near the campus as well.
Another unique initiative by ASB is a well-planned afforestation programme, with a dedicated space for the purpose within the campus. ASB is creating urban forestation in a way in which the forest grows 10 times faster than trees planted conventionally giving them a 100 year old natural forest in mere 10 years.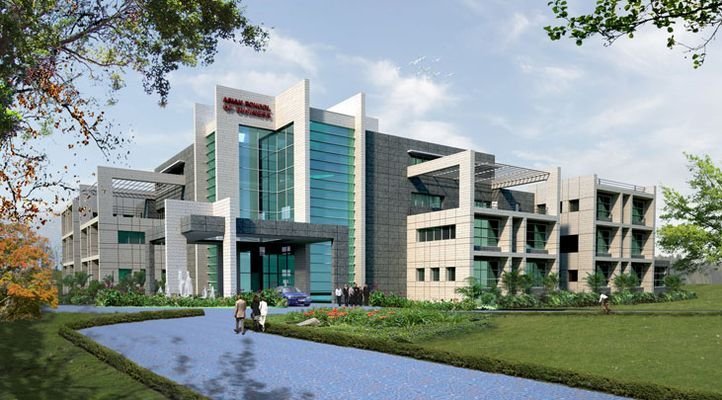 In Tamil Nadu an initiative has started whereby villages will be more empowered and self sufficient. The Blue Green Indian Villages Programme focuses on improving water availability, quality and accessibility, thereby making villages a hub for scientific food production and eco-friendly spaces. The objective is to create villages which have effective water management programmes, leading to sustainable agriculture and environment practices.
In Uttarakhand there was a long term problem of waste disposal. A proper system did not exist and non-biodegradable waste was being disposed off on the land and regional water bodies. The government decided to ban plastic as a means to reduce this wastage. This left space open in the market for an alternative to plastic bags, and so, Ecobags were born.
Ecobags provide a clean, safe, and eco-friendly alternative. Made of 100 per cent biodegradable material – old newspaper bags, jute twine, and flour-based adhesive – Ecobags can bear a stronger load than conventional bags. Two layers of used newspaper are pasted together with a thin piece of rope in an innovative design, resulting in a bag that can carry 2.5 kilograms.
They are mass produced by self-help groups in common facility centres and then sold to the public.
What is the government doing?
While the country is developing new methods to preserve our environment and creating innovative methods of producing energy, the government is waging a secret war on the environment.
The UPA left behind a legacy of weakened safeguards for India's environment, forests and forest-dwelling people. The current government has lost no time in weakening them further.
For instance, they are taking away the rights of tribal village councils to oppose an industrial project. The BJP government is looking to discard a provision in the Forest Rights Act 2006, that requires prior informed consent from the gram sabhas before their forests can be cleared for industrial purposes.
They are diluting forest norms and allowing industry to creep closer to national parks. The environment ministry has changed a provision of the Environmental Impact Assessment rules, to allow projects to come within 5 kms of a protected area.
There is also an attempt at limiting the powers of the National Green Tribunal. This is the body that first hears all challenges to forest and environmental clearances before they can be forwarded to the Supreme Court.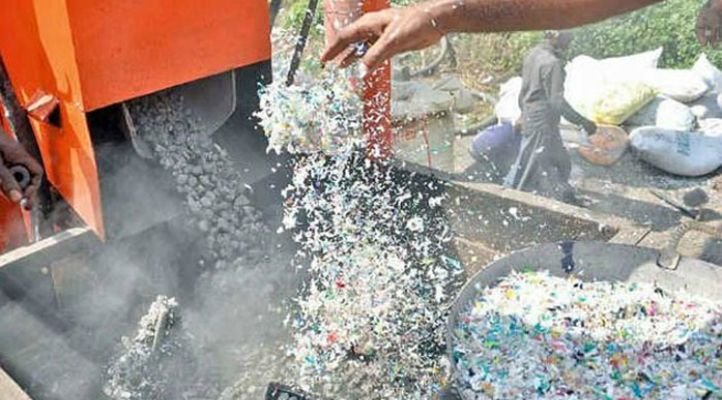 The point is, while self-help groups, local governments, schools, colleges and even private organisations, are making a massive effort to improve the environment, the government is not doing enough.
Policies like those in Jamshedpur, Uttarakhand, Kerala and Tamil Nadu should be emulated around the country and pushed by the government.